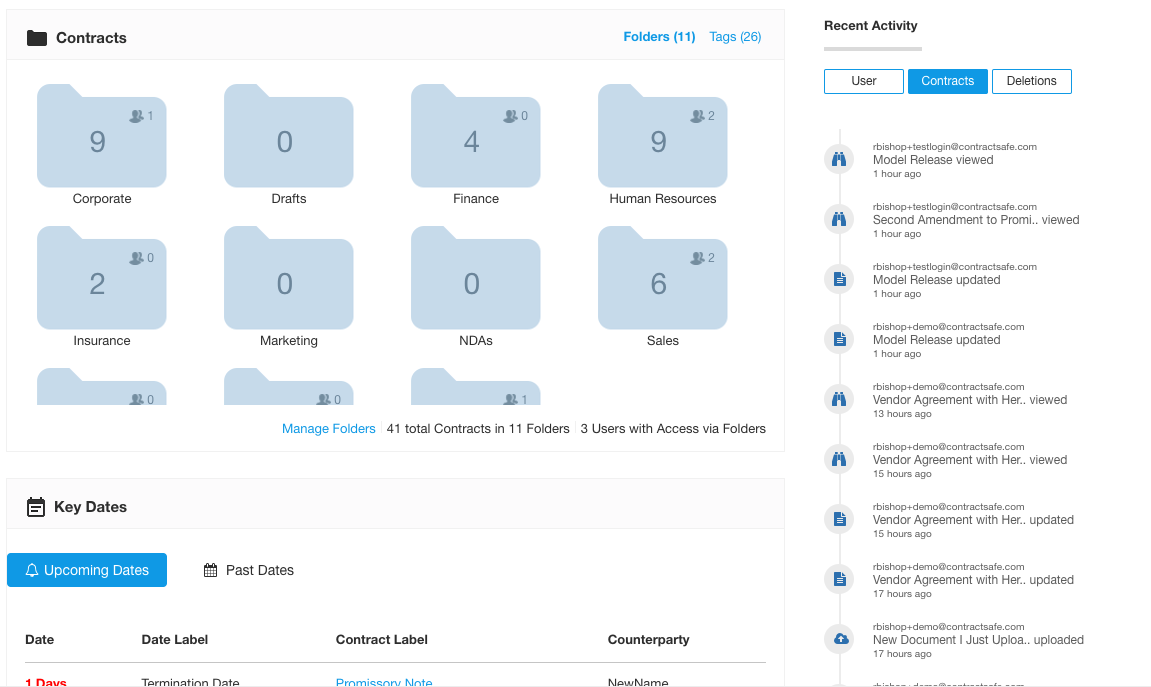 We are excited to announce some big changes. Based on your feedback we have made ContractSafe even easier and faster to use.
High Level
• "Folders" are the new "Types." Same feature, just a new name.
• New Dashboard with summary information on Folders, Tags, Dates and Activity.
• Streamlined contract detail page to make it easier and faster to see key information.
• Search and FIND your contract from any page.
The Details
Read More