Save time by adding multiple users at the same time!
Adding multiple users has never been easier! You can save time by adding multiple users at a time.
How to Add Users:
1. In Settings select Users.
2. Select "Add Users."

3. Add as many emails as you need, separated by commas and select the primary role for the new users. You can even add a custom message for your new users (optional):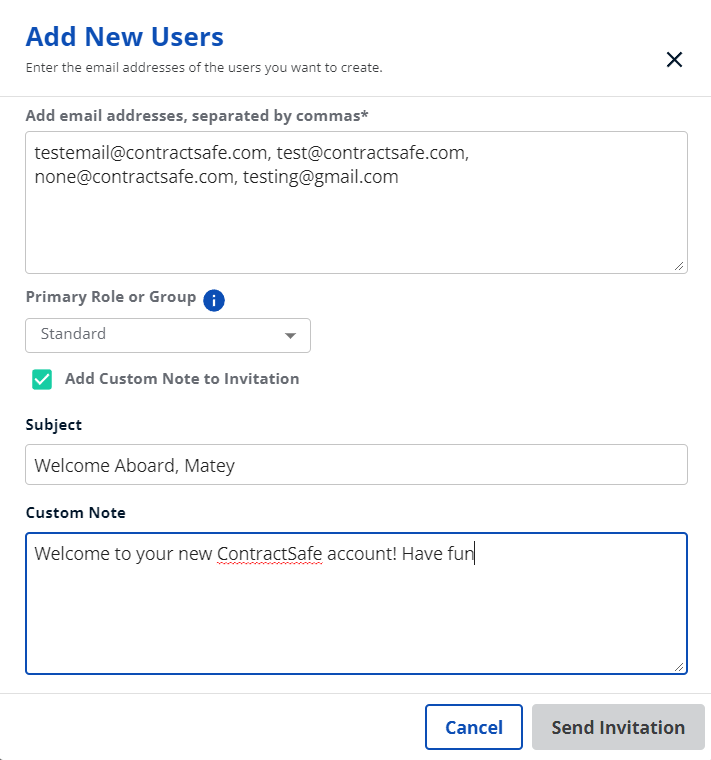 Note: You can also add multiple users to user groups.
Here
is how to create user groups.
If you have any questions or would like more information, please reach out to Customer Success at
support@contractsafe.com
.