Now you can pick how you view the information on the Contract Page.
Pick from three views:
1. Side by side: See the data fields and the contract together on one screen.
2. Data only: Focus on entering and seeing just the data fields.
3. Document only: For when you want to see the contract and its text in a larger format.
4. Summary: To see a summary of data fields for the chosen Form and any Related Documents
Change the view using this selector at the top of the Contract Page: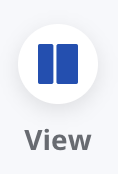 This new update saves you time from having to scroll down to the bottom of the page to view contracts. New side-by-side access makes viewing and searching documents easier. This view is also helpful for adding and editing data while viewing the document at the same time.
Document and Data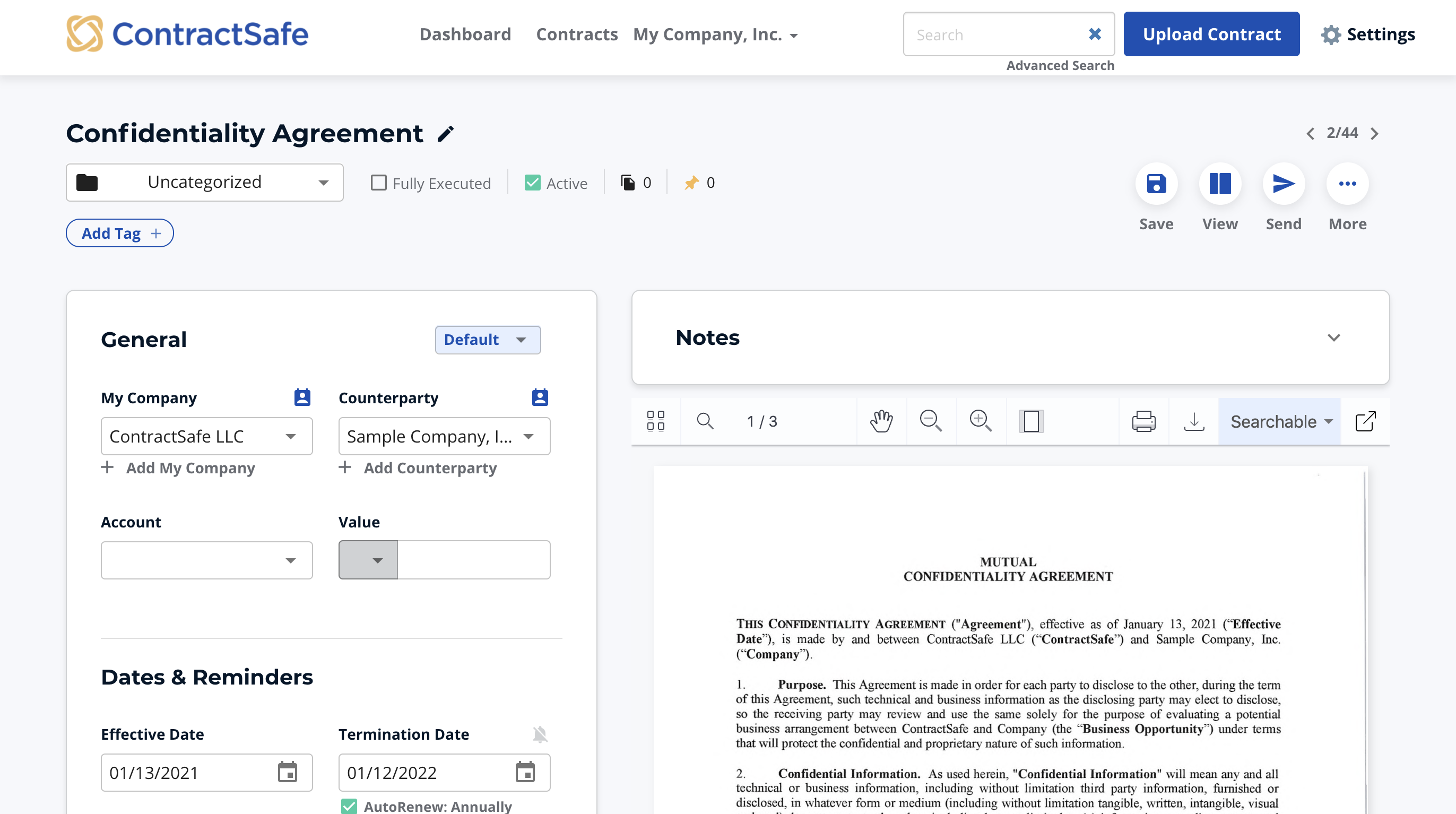 Data Only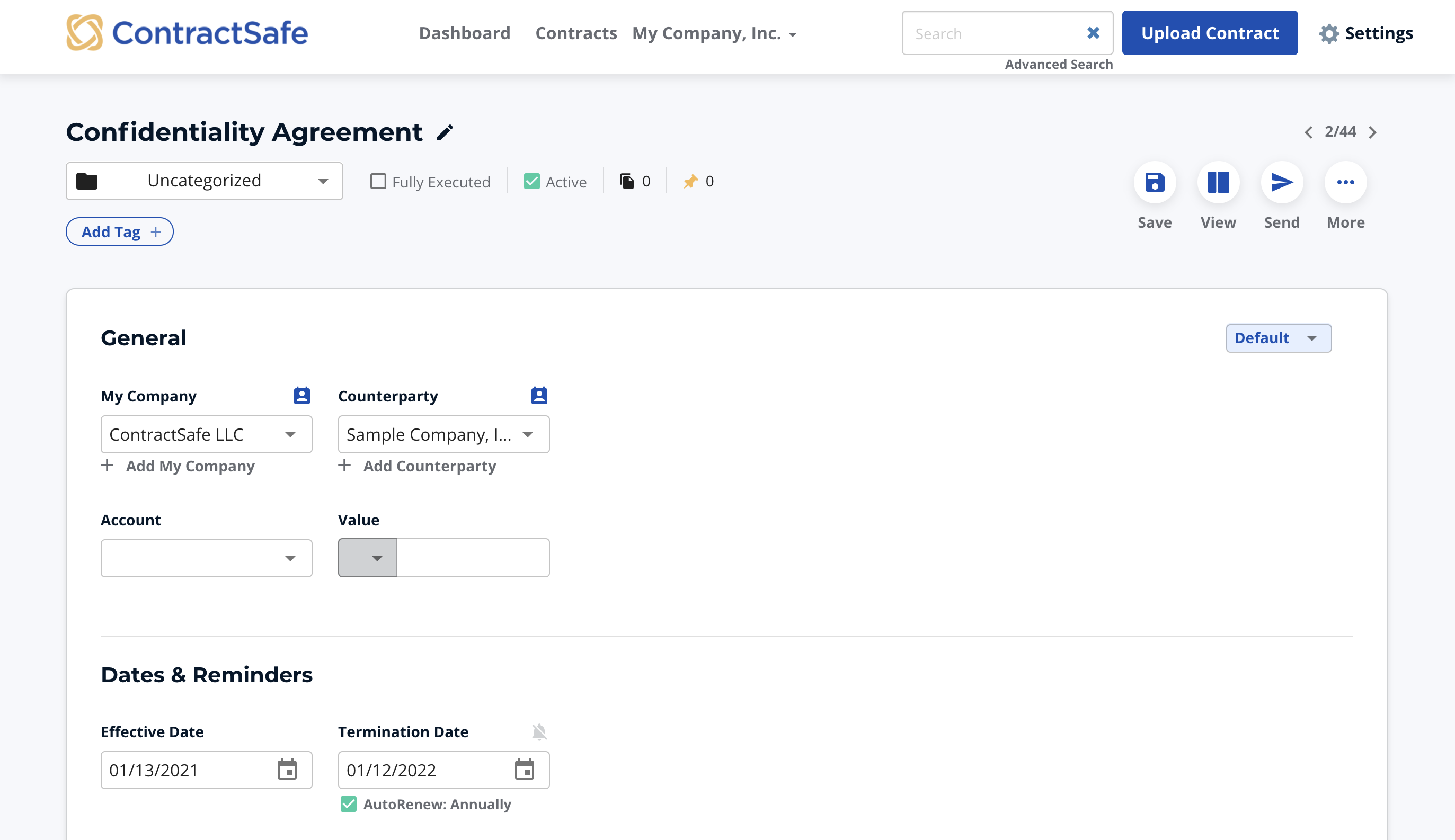 Document Only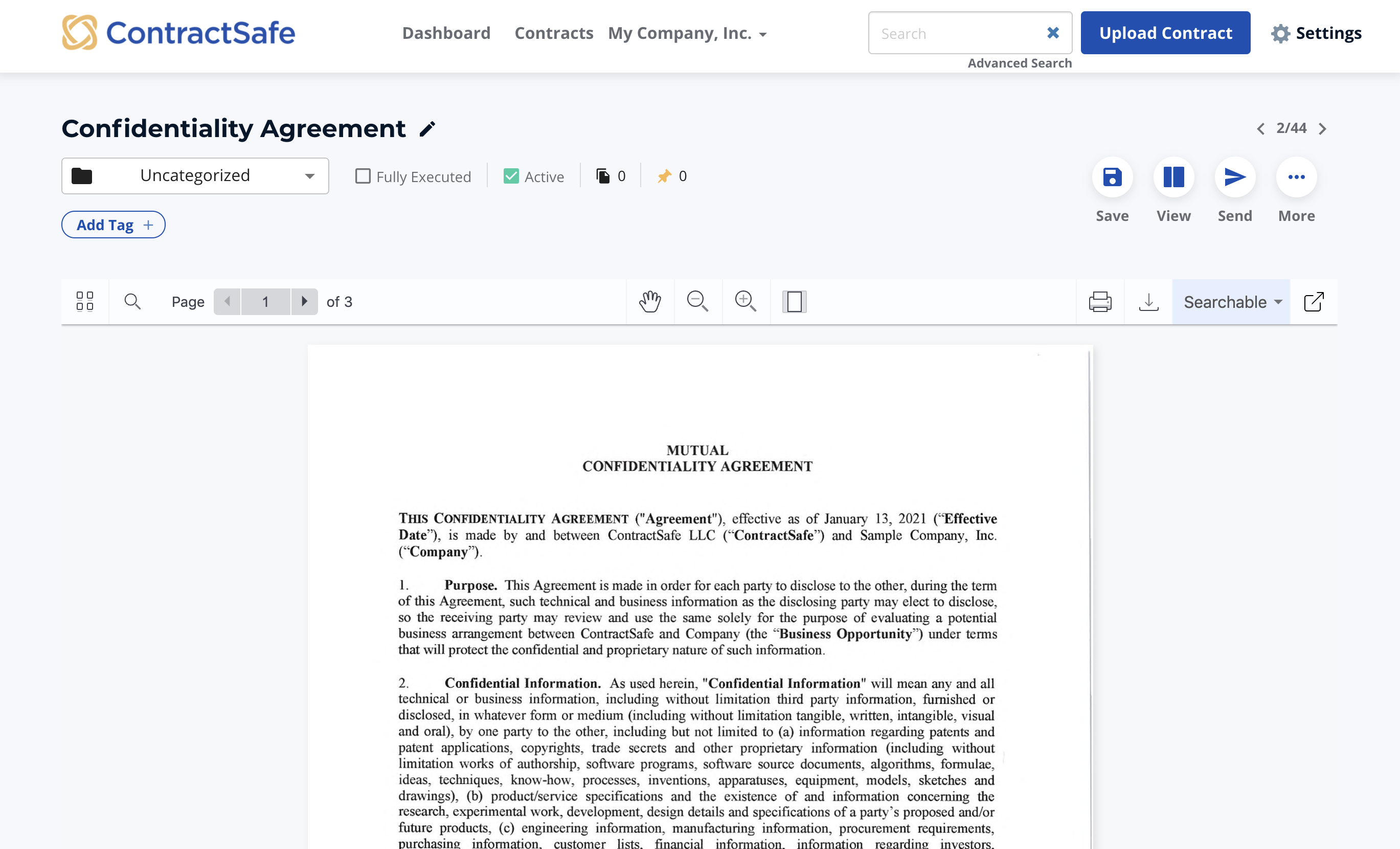 Summary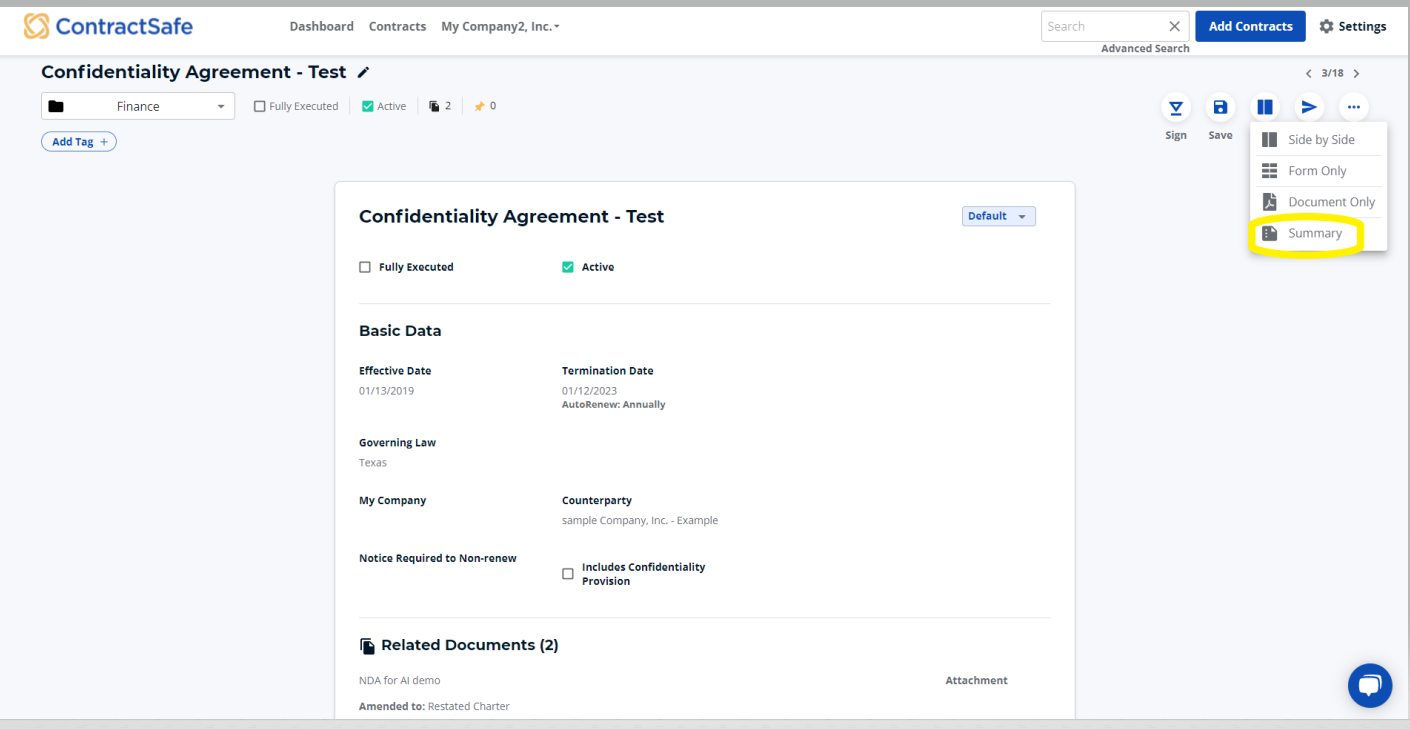 Note:
The Summary can also be downloaded as a PDF and emailed for viewing!