We made it even easier to manage your fields with a new Edit Form tool.
Users with Admin rights now have the ability to easily configure custom and standard fields into Forms with our new drag and drop Edit Form tool.
Drag and drop fields into the order you'd like them to be in. Plus, you can have different sections such as General and Dates & Reminders that can easily be renamed. Ideas for additional sections you may want to add include Finance and Legal Approval. Go crazy! The choice is yours. Each section is customizable.
You select Edit Form at the bottom of the dropdown list on the Form.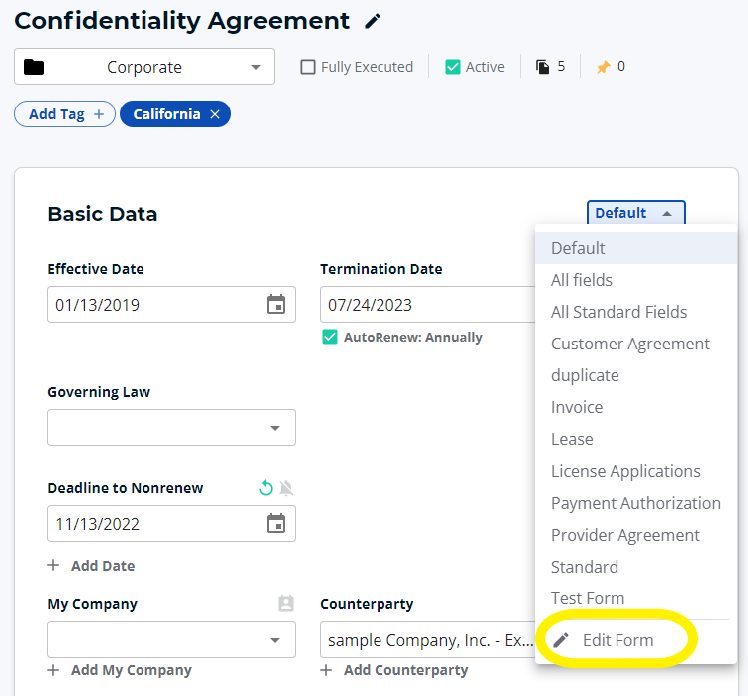 Prior to this update, dates, standard fields, and custom fields existed on their own tabs on the Contract page. Mix and match fields and dates for each contract type, if your heart desires doing so.
The ability to add and edit custom fields is still accessible under Settings.