We like to keep things easy; that's why there are two ways to print a contract . . .
1. Select the Printer Icon in the viewer --- this option immediately opens up the Print options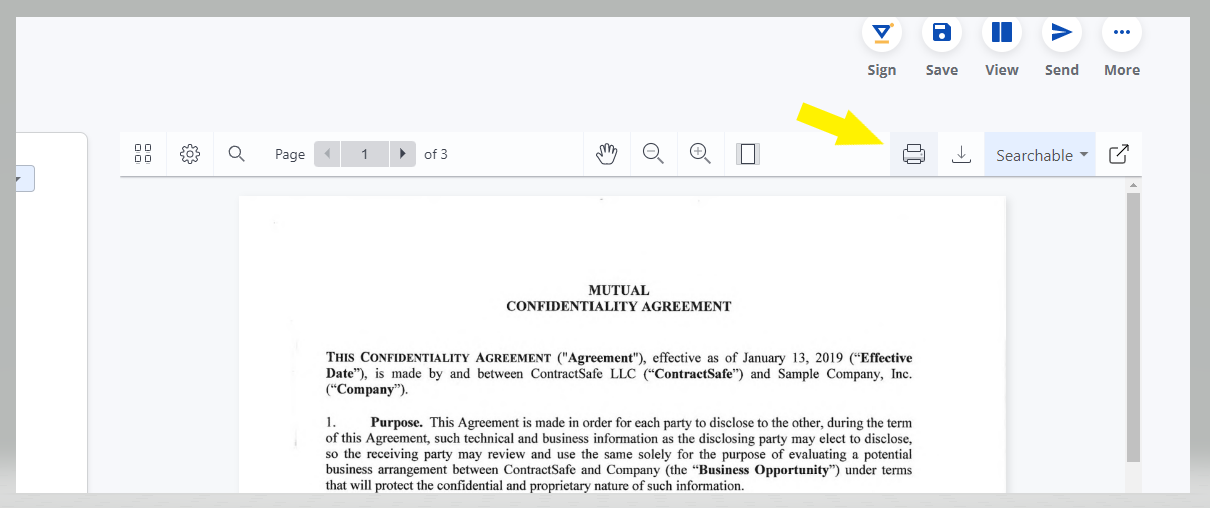 2. Download and Print -- You can download any contract by selecting the three dots above More and then select "Download". You can download the Original Contract, which will download the original version uploaded, or Covert to Word, which, if uploaded as a .pdf, converts the contract to a Word document before downloading. (See screenshot below). You can then open the file on your computer and print from it there.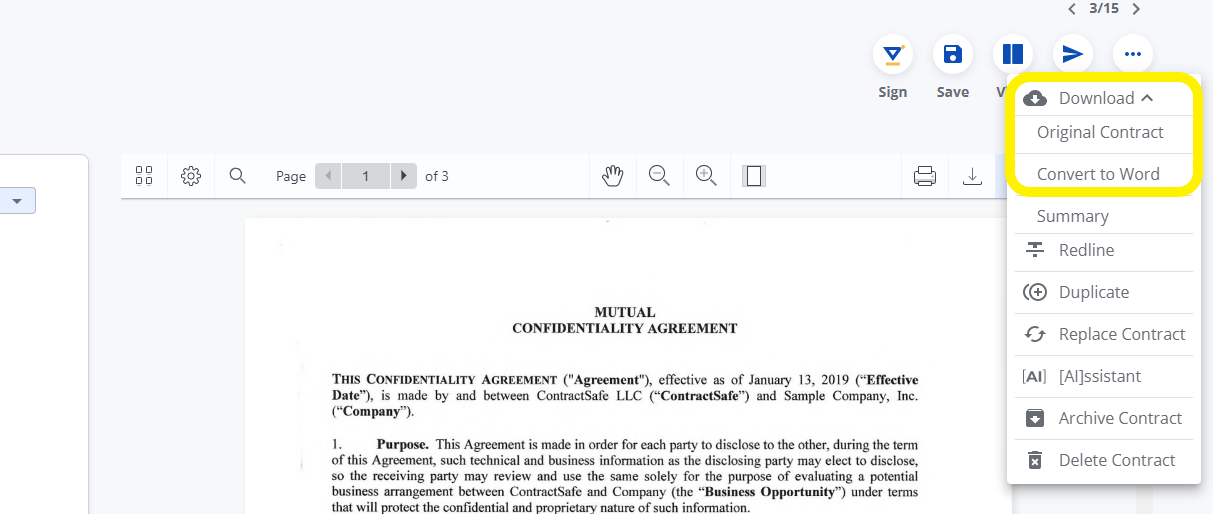 Please reach out to support@contractsafe.com for any questions.