There is no limit to the number of attachments you can add to a contract or store in your account.
Use attachments to store all your supplemental documents or files (e.g., SOWs, W-9s, certificates of insurance, emails, etc.) for each contract. Keep everything organized underneath the main contract. Attachments can be downloaded (or viewed in some browsers) at any time, but they are not searchable in ContractSafe.
You will find this Attachments feature in the Related Docs area on the Contract Page for each contract. Just click on Add and you can drag and drop (or choose) files to attach. You can attach Word, PDF, Excel, JPEGs, PowerPoints, and most other formats.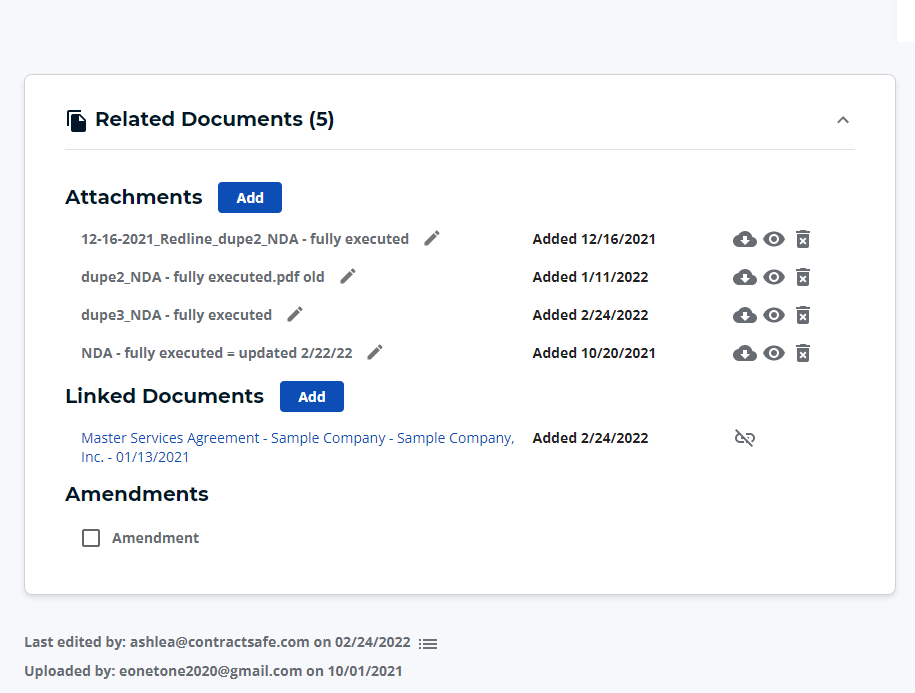 You can also select contracts right on your contract list and convert them into attachments. For example, if a vendor emails in an updated Certificate of Insurance, or someone on the team uploads a Statement of Work, you can just choose the contracts from the contract list and add them to an existing contract. Check the checkboxes next to the documents you want to attach, and then under the Move menu select Attach to existing contract: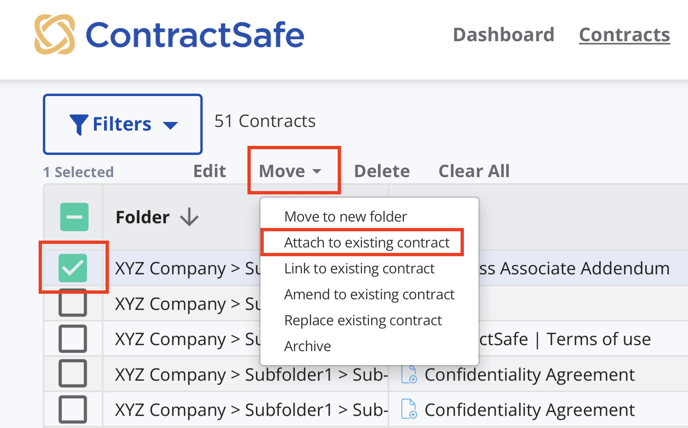 Then select the document you want to add the attachments to, and choose Update. (You have full metadata search for finding the right document....it's super fast). The selected documents will be moved off the Contract List and added as Attachments.

These attachments do not count against your contract capacity for subscription / pricing purposes. For example, a Contract Page with five attachments counts as one contract, not six.