Custom Fields are great, but you can start to get quite a list of them in your account. Wouldn't it be nice if you could present to your team only the Custom Fields that relate to the contract they are working on . . . saving them time and encouraging better information entry? That's exactly why we created Templates.
To create a new Template, return to the Custom Fields & Templates dialog box (in the Settings area), select Templates at the top of the dialog box, Select a Template and then Create new template. Enter the name you'd like for the Template where it says "template name" and then select Save.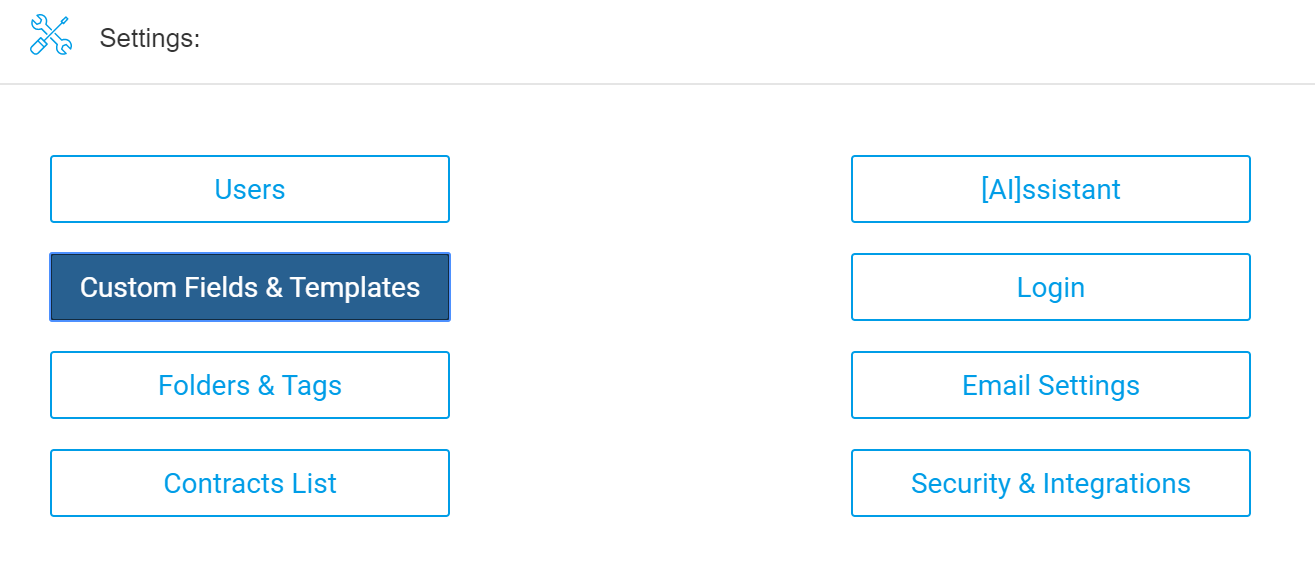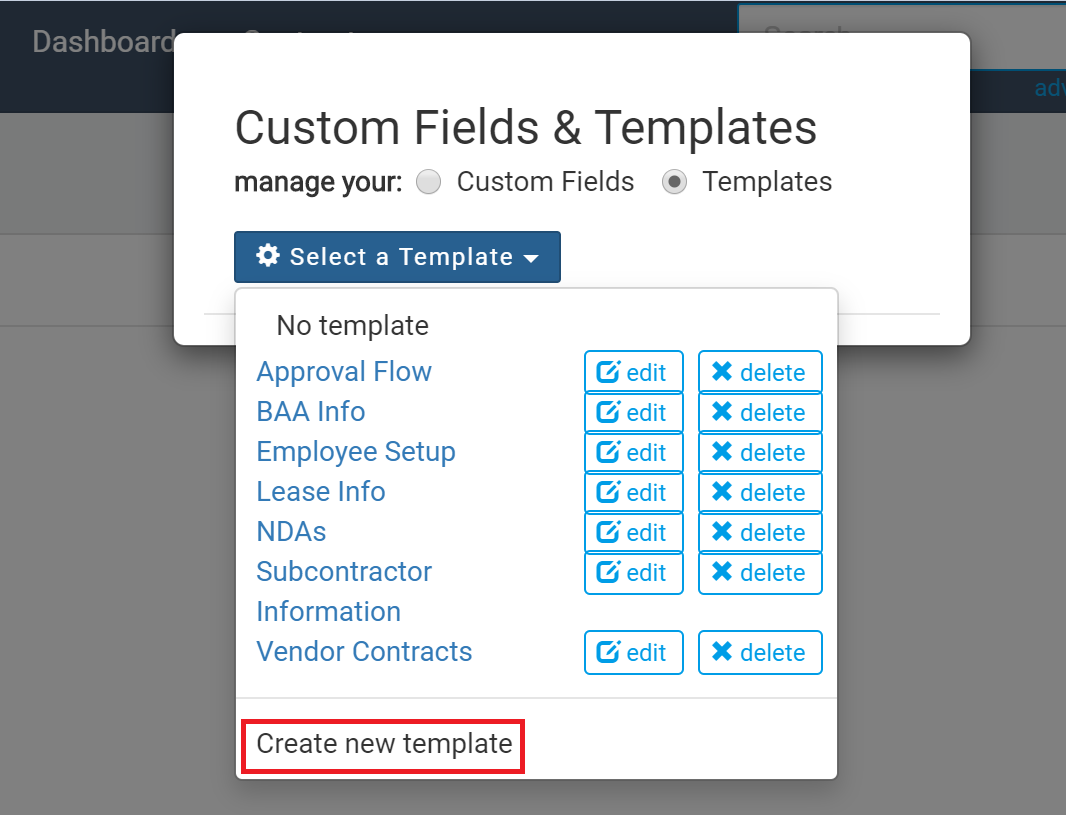 This opens a list of all the Custom Fields in your account. You can add Custom Fields to this Template by checking the box next to them, which moves them up to indicate the Custom Fields that have been selected. You can change the order they are presented by dragging them up or down. When you are happy with your Template select Saved and you're good to go.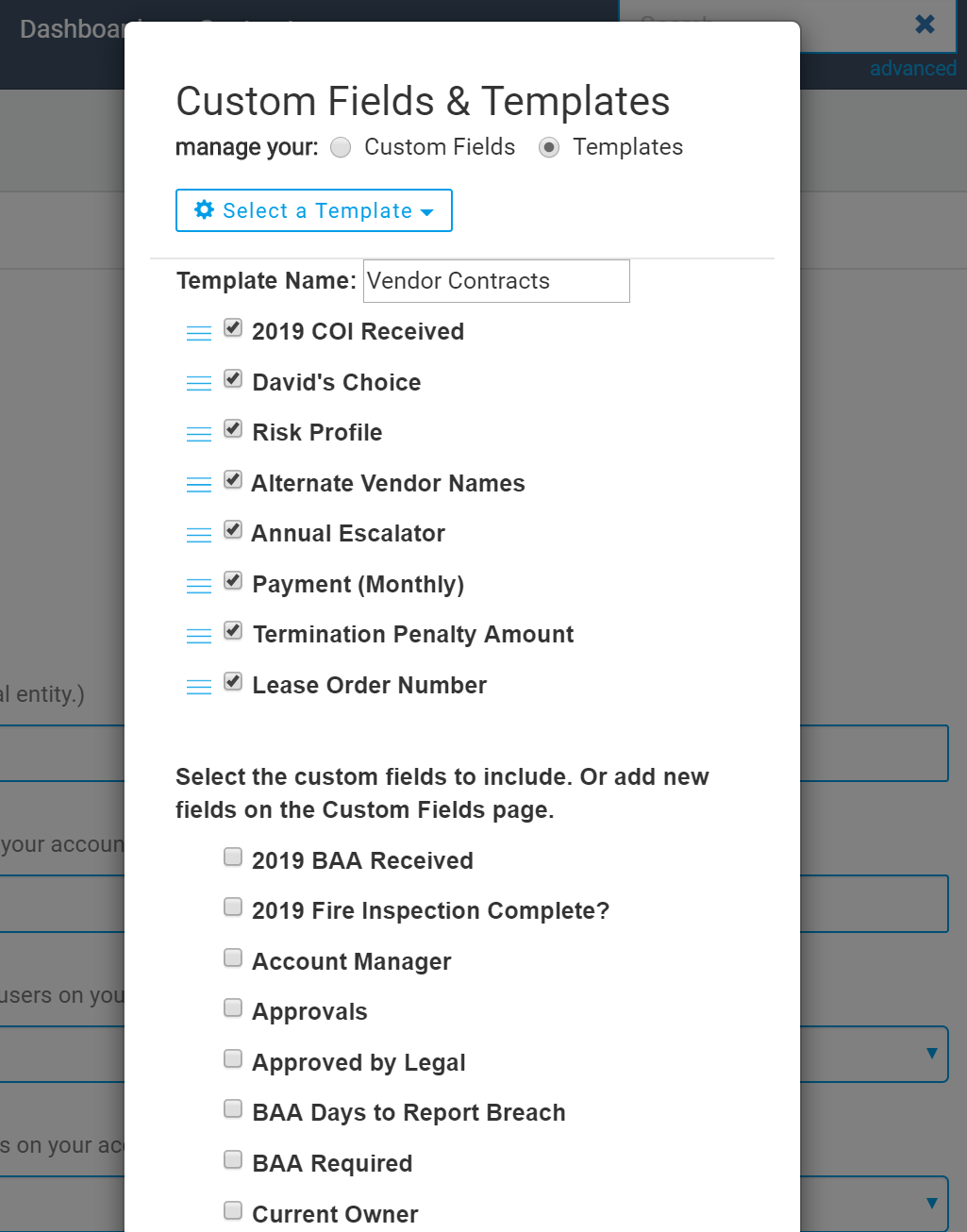 Note: Custom Fields and Templates are available to Standard, Professional and Enterprise subscribers. Only the The Account Owner, Admin(s) and Account Manager(s) for your account can create and edit Custom Fields and Templates.
And this is what your team will see when they use this Template . . .