You can easily edit any of the Saved Views that you created. There are two ways to do this...
1. Select the Saved View that you'd like to edit so it is displayed on your Contracts List. Make any changes you'd like -- move columns around, add more columns, sort columns, or add/change Filter. The view selector button will change to Unsaved.
When you are happy with the changes, select Actions and then Update [name of the view you previously selected.] This will update the previous Saved View with all the changes you've made.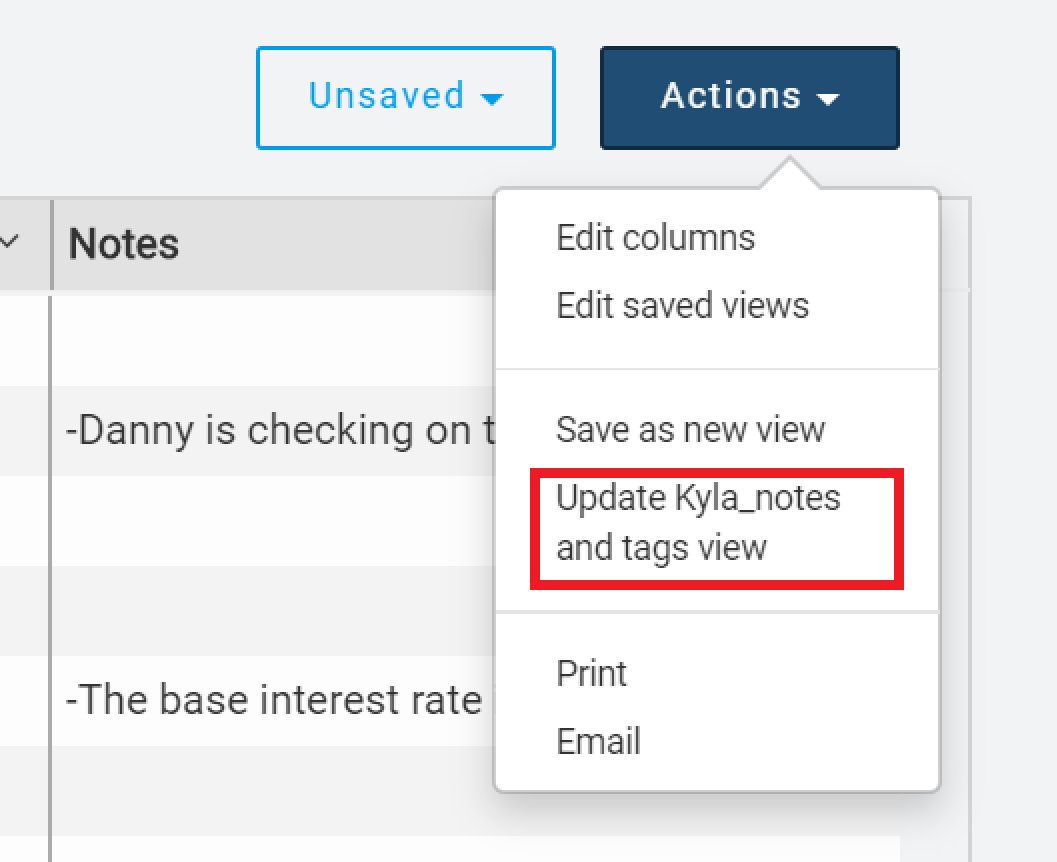 2. The second method is to select Edit saved views under Actions. Find the Saved View you would like to edit select Options and then Edit. This will open a dialog box where you can edit the columns for the Saved View and save the changes.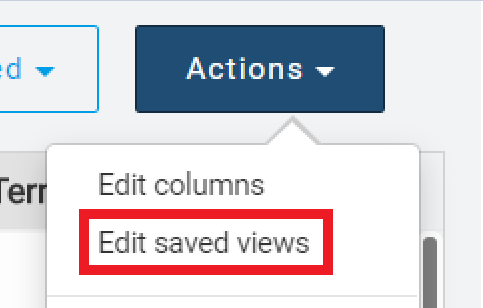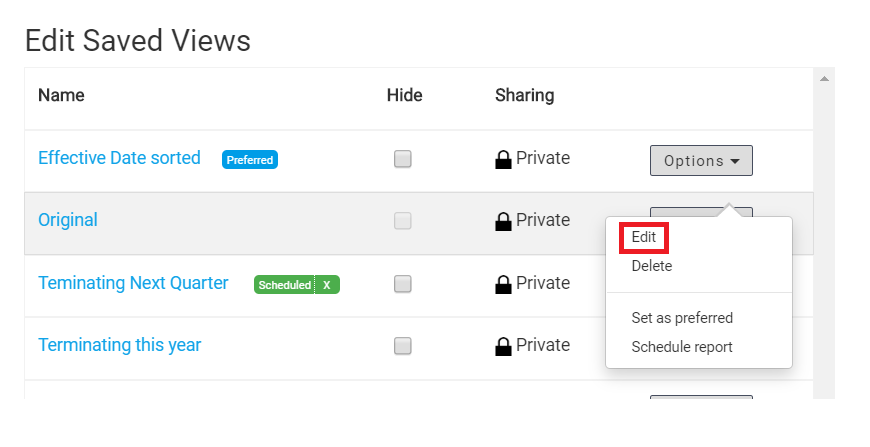 And there you have it! If you want more help on how to create, edit, and save views, you can click on the blue chat button in the lower right corner of your screen.
Please reach out to support@contractsafe.com for any questions.