Need an easy way for your team to submit contracts into your account? No problem!
You can forward an email with a signed contract right into ContractSafe. Or scan a contract and have the scanner email it into ContractSafe. Or even have your team email new draft contracts for review and approval. And, like anything else you upload into ContractSafe, we will convert any non-searchable documents attached to the email into searchable documents.
Click on the Add Contracts button at the top of the screen.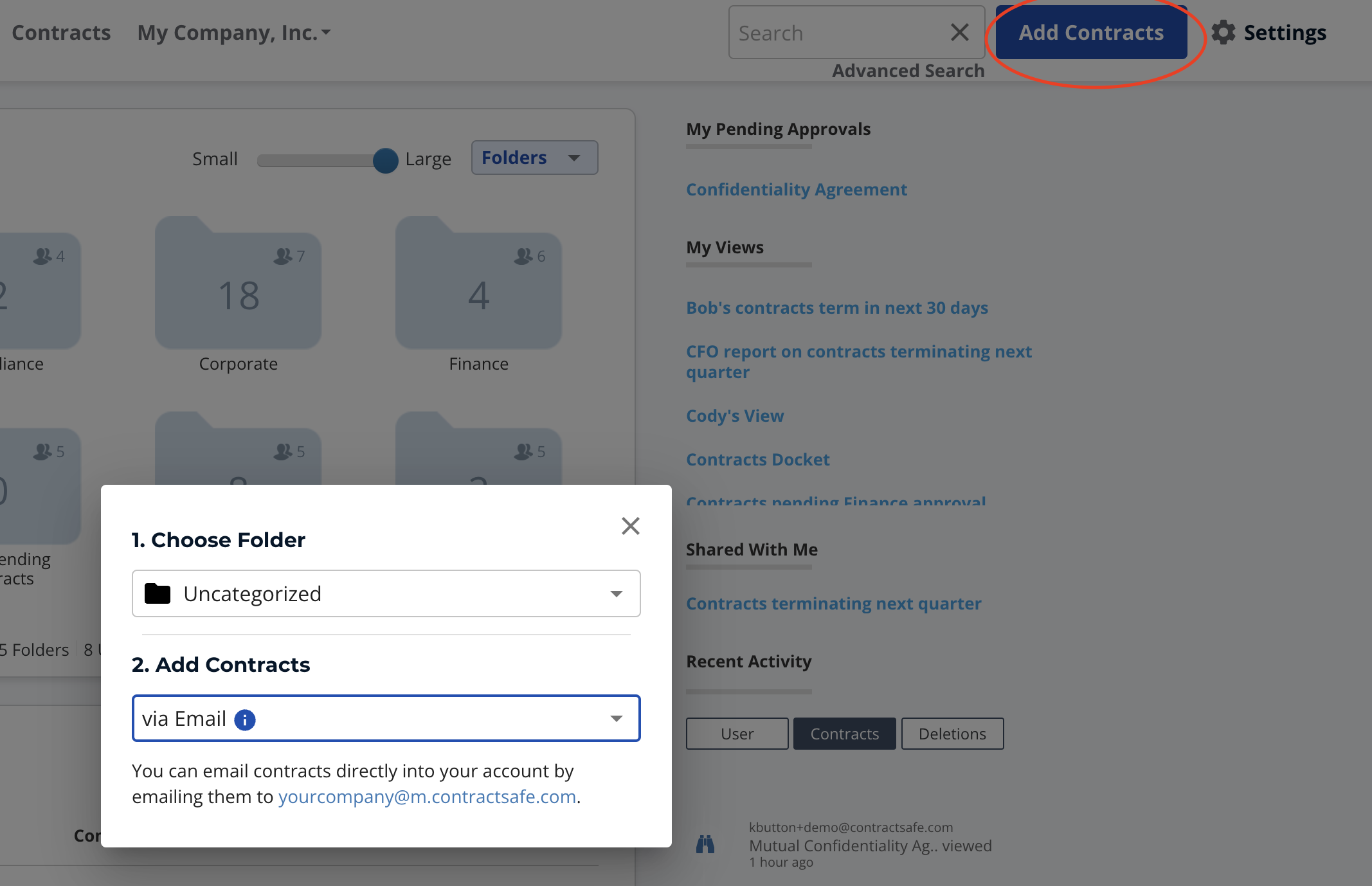 In the dialog box that opens up, select upload via Email (the second option under Add Contracts). Your email-in address will appear.
When you send an email in, the document name(s) in the email will show up as the document name(s) in ContractSafe. You can always rename them later.
Any text in the email will go into the Notes section in your account. This is really handy if someone is emailing a contract in with instructions. Or you just want to keep the paper trail of the email!
You can also assign a Folder to the emailed documents by simply putting Folder=[FILL IN FOLDER NAME HERE] at the end of the subject line. For example, to assign the Corporate Folder, you'd add Folder=Corporate.
Any Account Owner, Administrator, or Account Manager can change the email prefix to be something easy to remember or use for your organization (e.g., your company name). They can also set whether Admins and the Account Owner receive notification (via email) when a document is uploaded. This can all be managed by clicking Email-in Settings under Settings.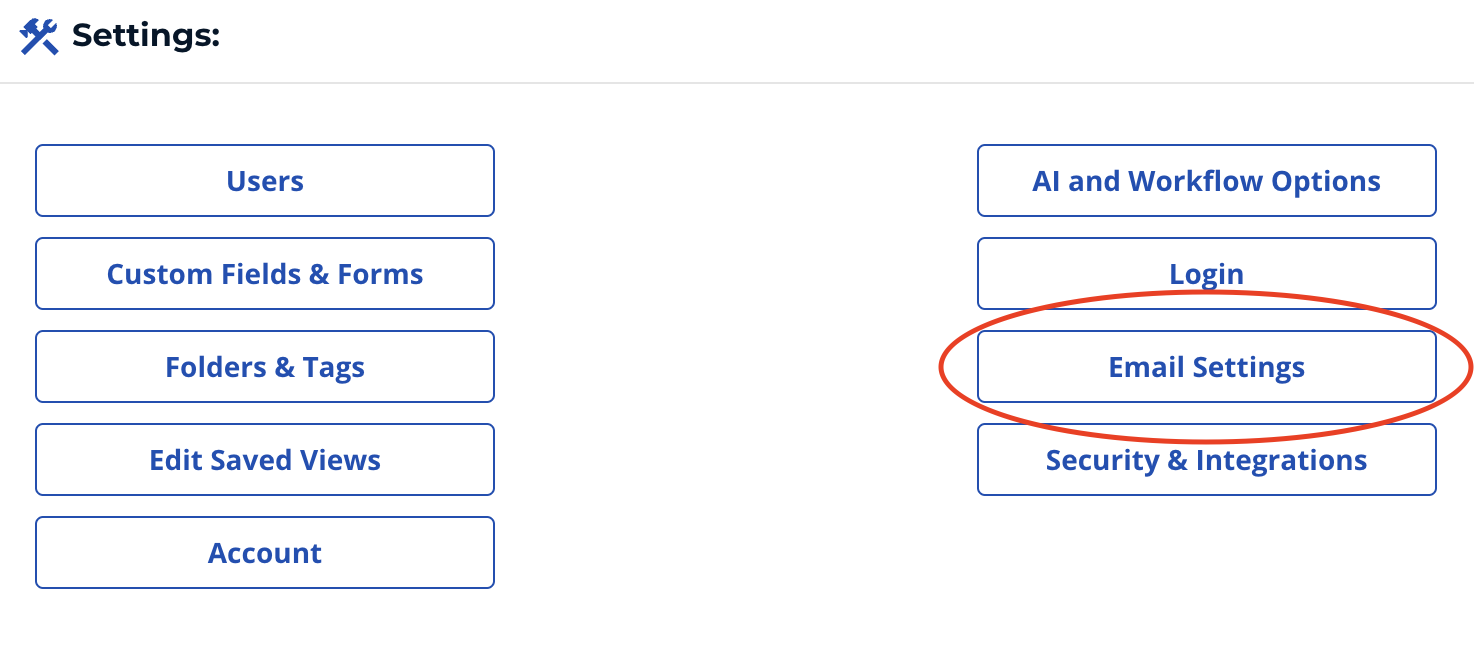 The maximum email size for emailing in is 50mb. Larger emails will be rejected.