To email out your original contract, just navigate to the Contract Page to locate the contract you'd like to send:

Click on the document you want to email.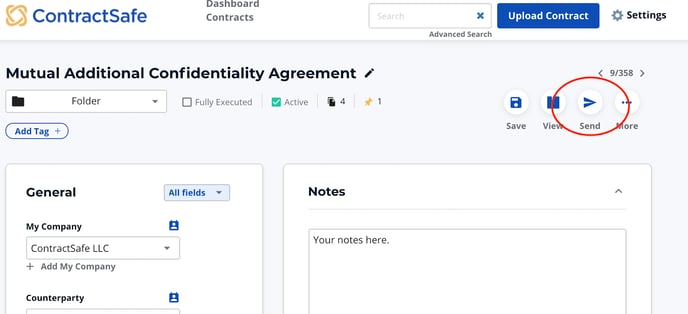 Fill in all applicable fields and select the original contract. Press Send. In addition to including the original contract you can include other attachments.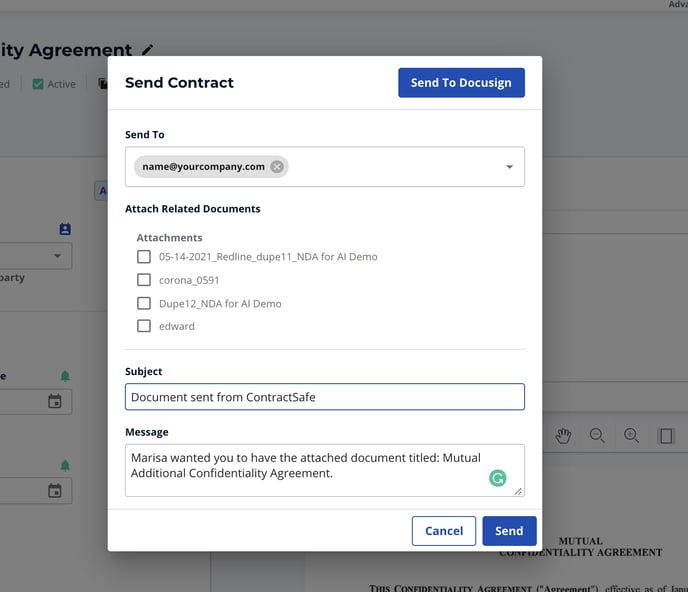 If you do not have this option, there may be no attachments to the contract or you may be a Read-Only user in your organization without the ability to Print or Download (or Email).