To email out your original contract, first, you must locate and open the contract.
You can do this by navigating to the folder where the contract is located, using the search function, or in this case, by going to the Contracts List page, and looking for it over there.

While viewing the contract, it is also a good time to check and fill in all applicable fields. After this, press the Send button on the upper right side of the page. A new pop up window should appear.

In addition to including the original contract, you can also include the attachments to the email that will be sent as shown on the checkbox below: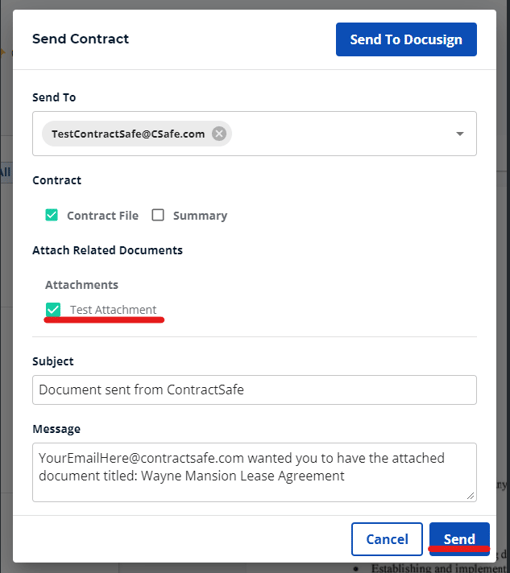 If you do not have this option, there may be no attachments to the contract, or you may be a Read-Only user in your organization without the ability to Print or Download (or Email).


Please reach out to support@contractsafe.com for any questions.