It is easy with ContractSafe to highlight key contract terms for future reference!
If you'd like to highlight contract terms for future reference, just navigate to the contract and select the text you want to highlight. You will see the text highlighted in yellow along with a menu of options available (See below).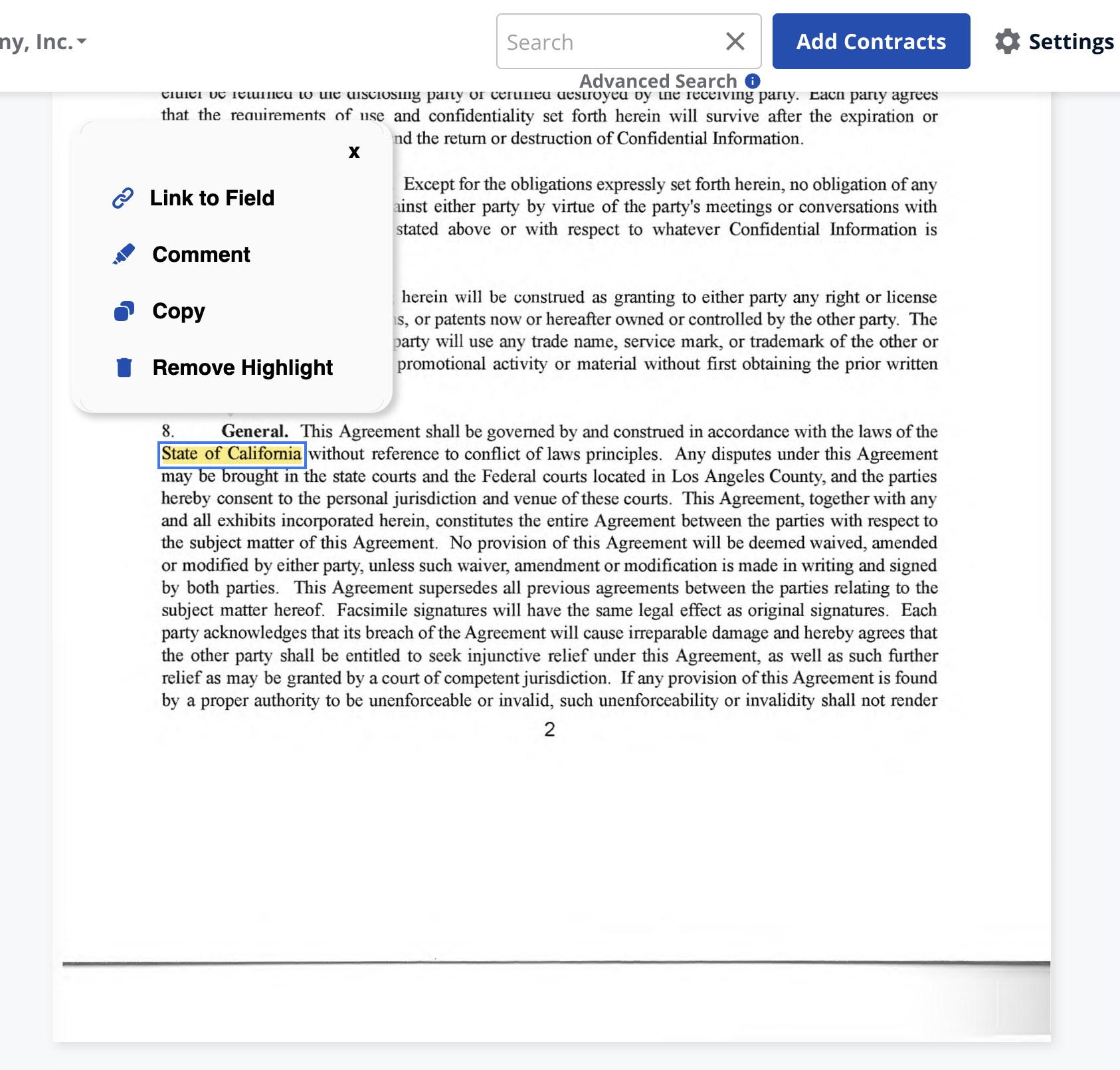 If you would like to remove the highlighting, you can select the highlighted text and select "Remove Highlight" from the menu of options.
Note that this feature requires that Annotations are enabled for your account. If you don't have the option to highlight text, please see one of your ContractSafe Admin users and ask then to enable Annotations for your account in Settings > AI and Workflow Options.