In ContractSafe, you can quickly and easily control access to information.
Only Admins and Account Managers (or Account Owners) can change User Roles and Permissions.
Typically it's best to set Permissions right when you add a new User. You can always come back to the User settings and change it later by clicking on Settings and then selecting Users.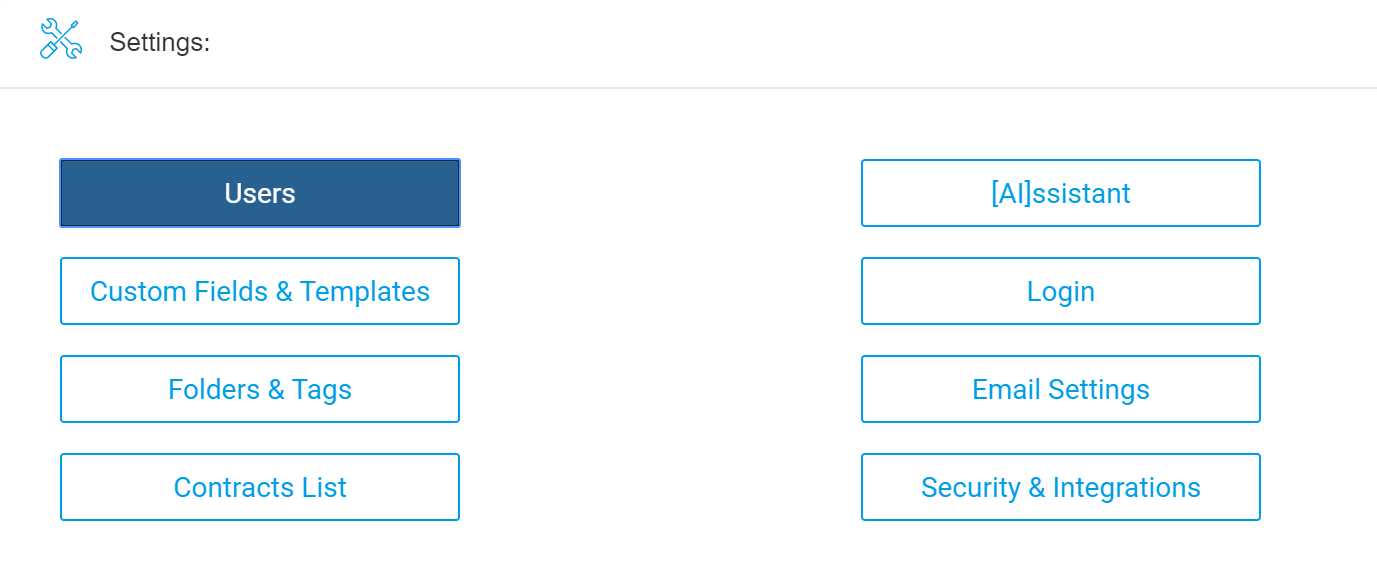 To change a User's Permissions, simply click on the button next to their name in the Permissions column.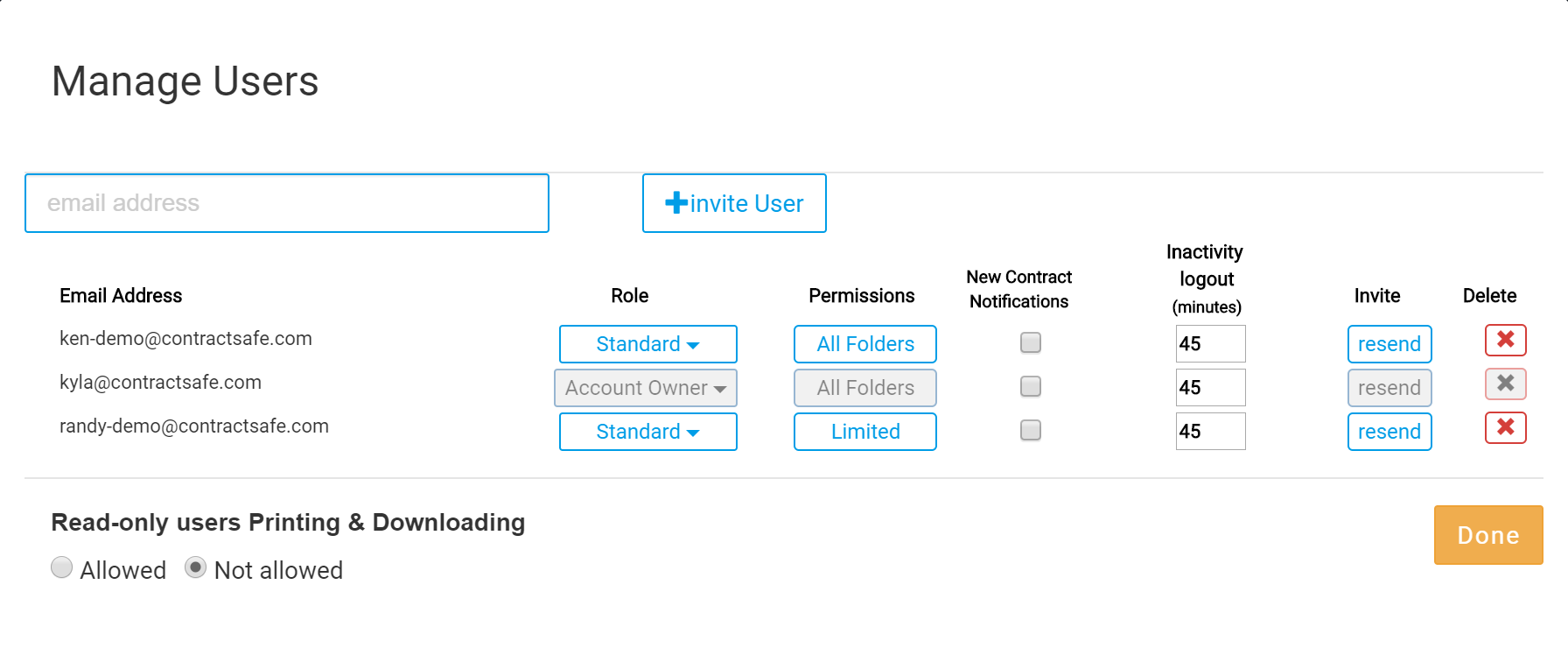 All new users start with no permissions (displayed as None).
There are two primary ways to control Permissions
1. Sharing by Folders
Clicking on the button under Permissions will bring up a simple checklist of Folders.
Just choose which Folders a User should have access to, and click Save. You're done!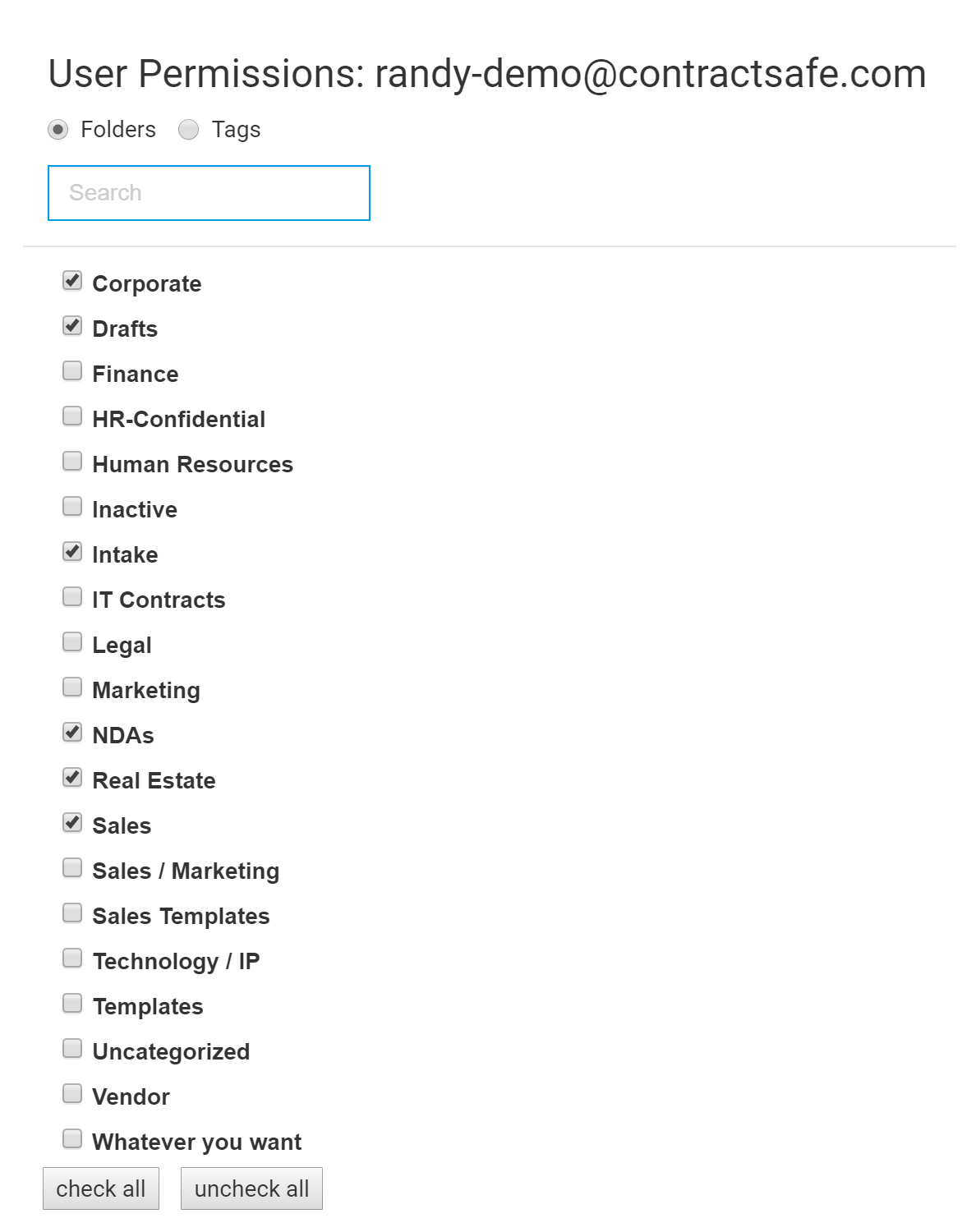 You can see at a glance whether a User has access to All Folders, Limited, or None.
We start your account with a standard corporate structure for Folders, but you can change the Folders to whatever you'd like, then restrict (or grant) access accordingly.
Important: Be careful about who has access to Uncategorized documents. They will have access to all newly uploaded documents until they are assigned a Folder.

2. Sharing by Tags
If you click on the Tags option at the top of the Permissions dialog, you'll switch to sharing access by Tags.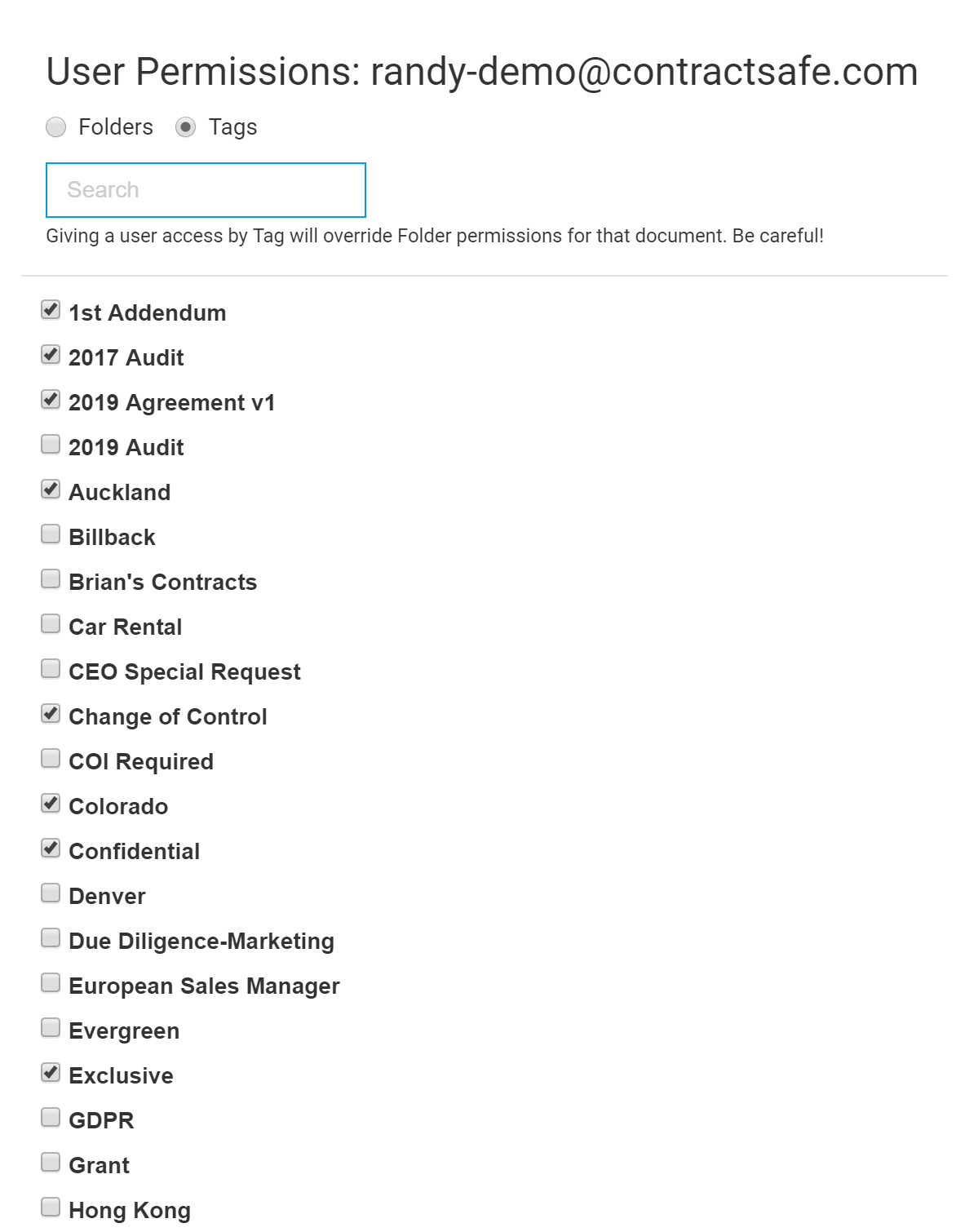 If you are on the Professional Plan or higher, then you can share access by Tags as well as Folders. Tags allow you a more granular level of access than Folders. For example, you may have an outside auditor who only needs to see files for the 2017 Audit. Or a Due Diligence request for certain marketing contracts. Or all files signed by Suzi in Sales. You get the idea.
Tags over-ride Folders. If you share by a Tag then it doesn't matter what Folder a contract is in, that contract will be shared. That's why there's an option at the bottom to notify the account Admins if access is granted to a file via a Tag. Just to be extra-safe!

Simply check this box and you'll make sure that you know when someone gets access to a contract via a Tag.