In ContractSafe, removing a user and reassigning their reminders to another user is a straightforward process. This article will guide you through the steps to delete a user from your ContractSafe account.
Step 1: Go to your ContractSafe account and into the Settings menu. Step 2 Look for the Users option and click on it to access the Users administration panel.

Once the Users administration panel opens, click on the "More" button.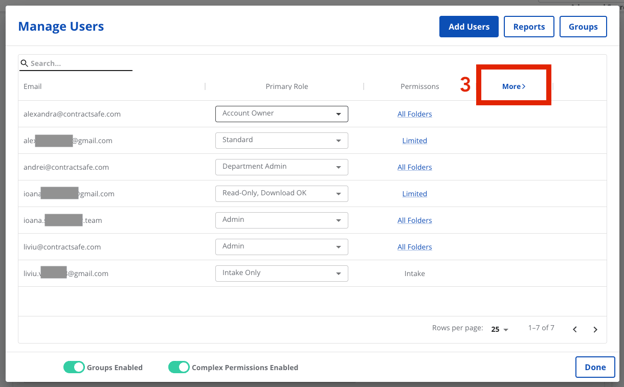 Step 4: In the panel, use the gray bar at the bottom to scroll to the right until you reach the end.
At the end of the bar, you will see a Bin Icon next to each user.
Step 5 Click on the Bin Icon to delete/remove a user.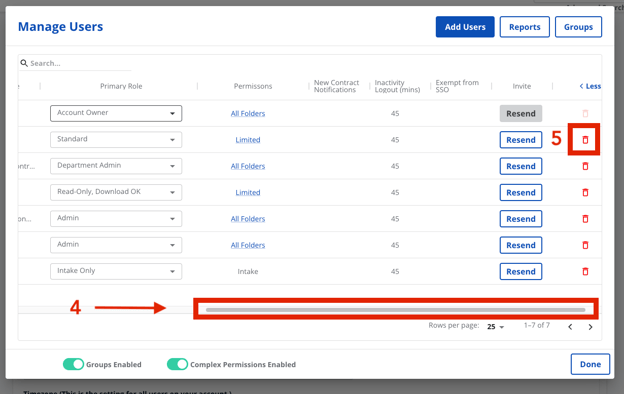 After clicking on the Bin Icon, a dialog box will appear.
The dialog box will ask you to select a user to whom the reminders assigned to the user you are deleting should be reassigned.
Click on the arrow to open a drop-down list and choose an existing user who will receive the reminders.
Once you have selected the user, click on the "Reassign and Remove" button and the User is Successfully Removed.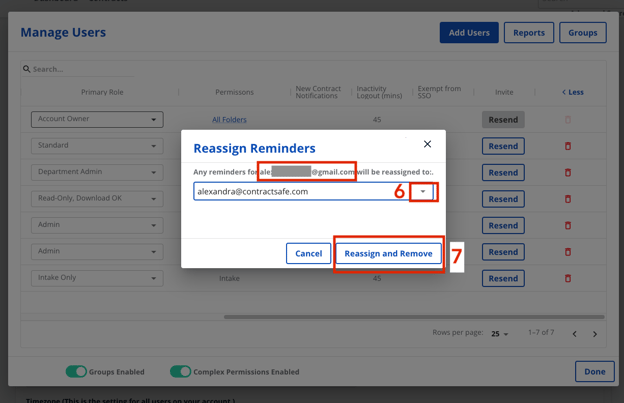 Congratulations! The user has been successfully removed from your ContractSafe account.
By following these simple steps, you can easily delete/remove a user and transfer their reminders to another user in ContractSafe. If you have any further questions or need assistance, feel free to contact our support team.