If you'd like to view a contract in a separate window so you can easily setup (even copy-and-paste) information into your ContractSafe account...no problem! There is a full PDF viewer built into ContractSafe.
From the Contract List, click on the blue icon to the left of the contract name.

On the contract page, click on the arrow icon and the document pops open into a new window.

And you're done! Your document will open in a new window.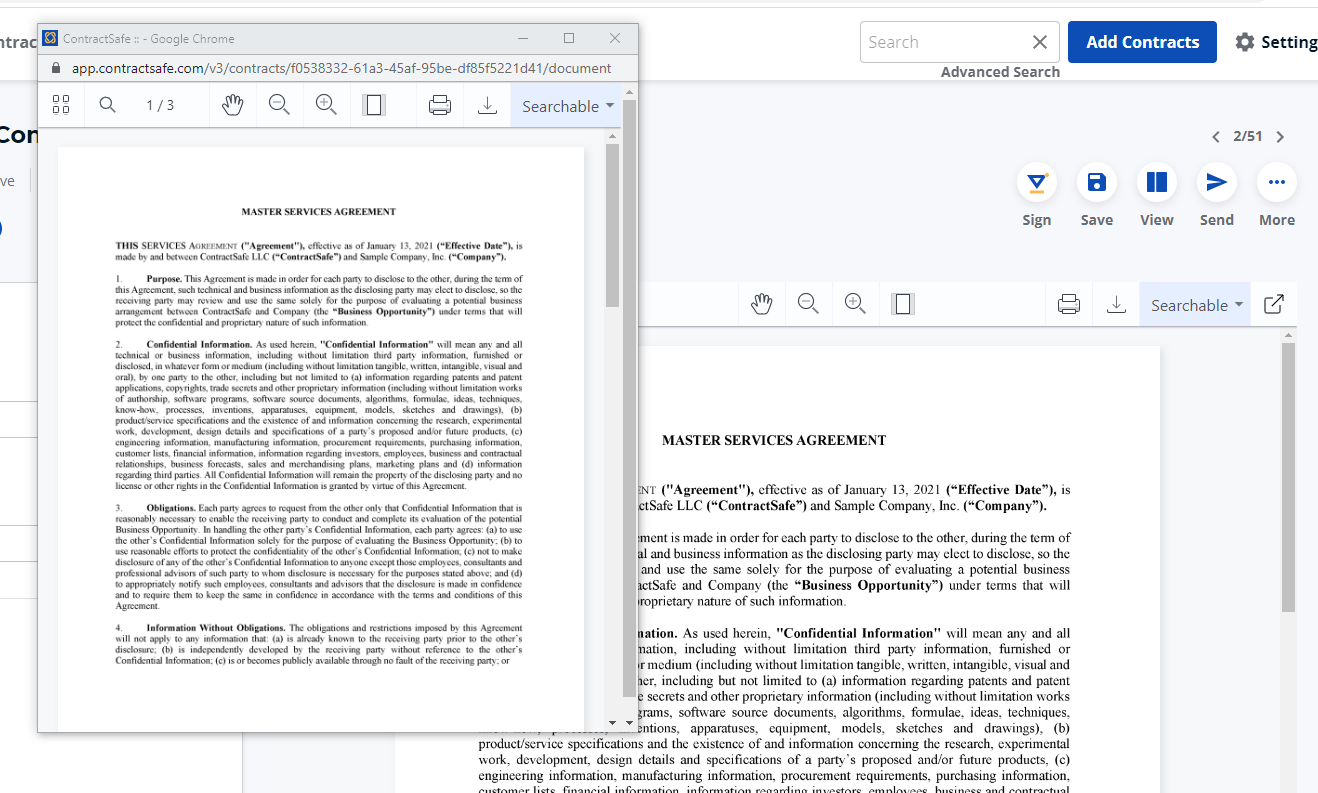 This can be really useful if you have 2 monitors or just one really big one.