Note: In order to integrate DocuSign with ContractSafe, you will need to have Administrative access for both applications. Or know someone who does!
You also will need a Professional subscription with DocuSign in order to set up this integration.
1. Log into your ContractSafe account
2. Select Settings, and then Security & Integrations
3. Enable Docusign connect
Move the third toggle to the right so it turns green.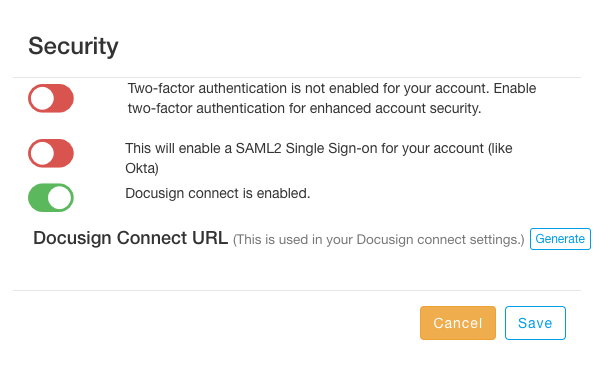 4. Select "Generate" to generate a webhook URL. Copy the URL for use in your Docusign app.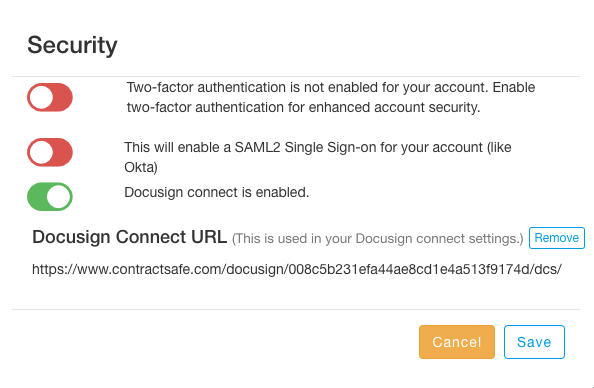 5. Log into your Docusign account and add a Custom Configuration
In your Docusign account, select your Admin page, and then select the Connect page under Integrations. Once on the page, select ADD CONFIGURATION and add a Custom Configuration titled ContractSafe.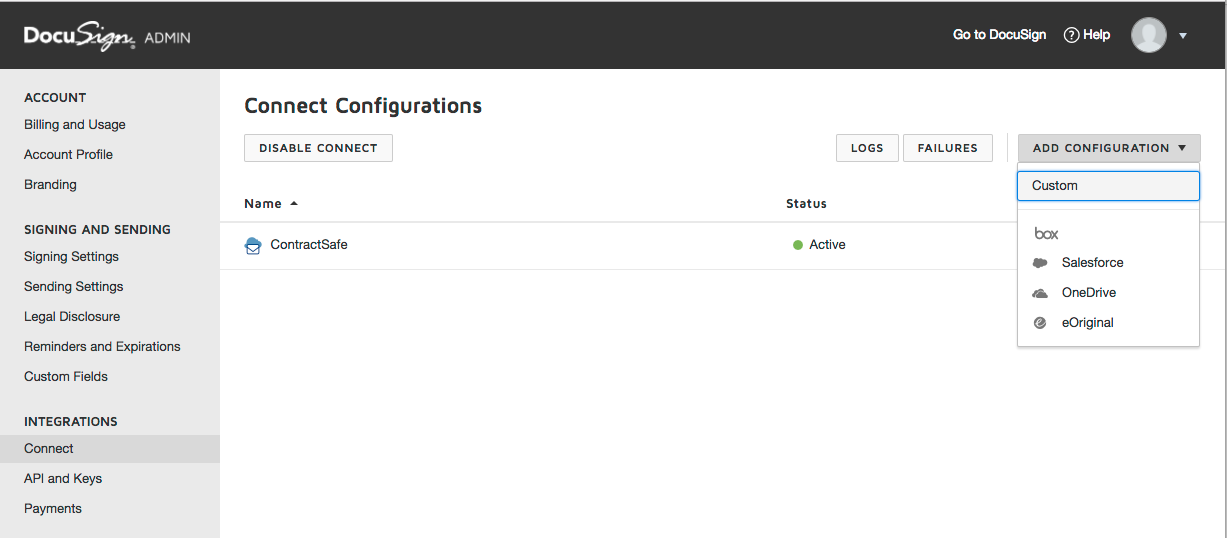 Note: Sometimes the Connect option isn't listed in DocuSign, even though you have Admin rights (don't ask us why). If you don't see it listed, you will need to call your DocuSign rep and ask them to turn this on for you.
6. Enter the information for the Custom Configuration
Enter the configuration information below. The "URL to Publish" is the webhook URL generated in Step #4 above.
Ensure that the selected Data Format is Legacy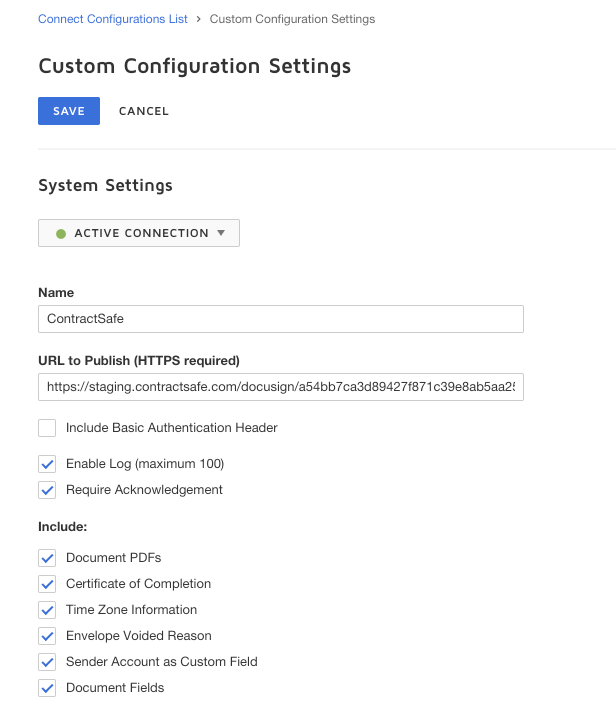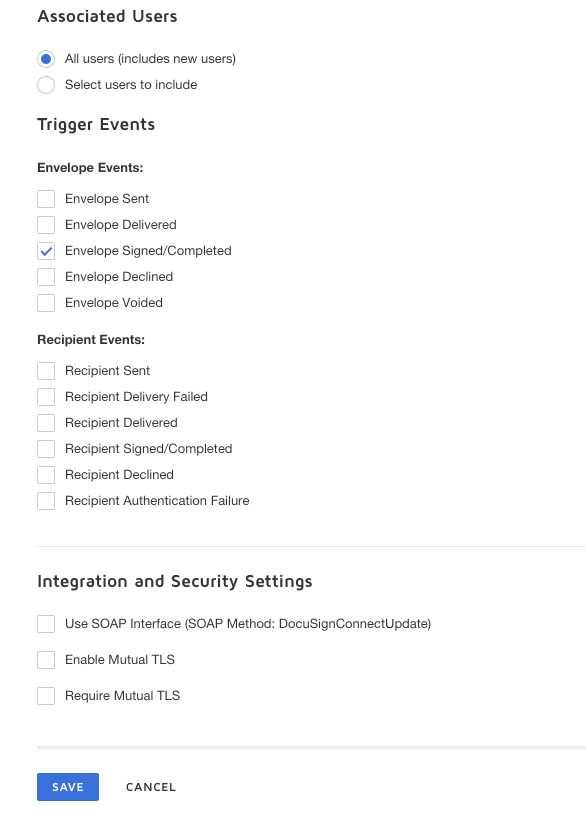 7. Click Save! You're done.