New Dashboard
When you login, you will now see a new Dashboard page with a handy snapshot of your account. There are 3 main areas of the new Dashboard,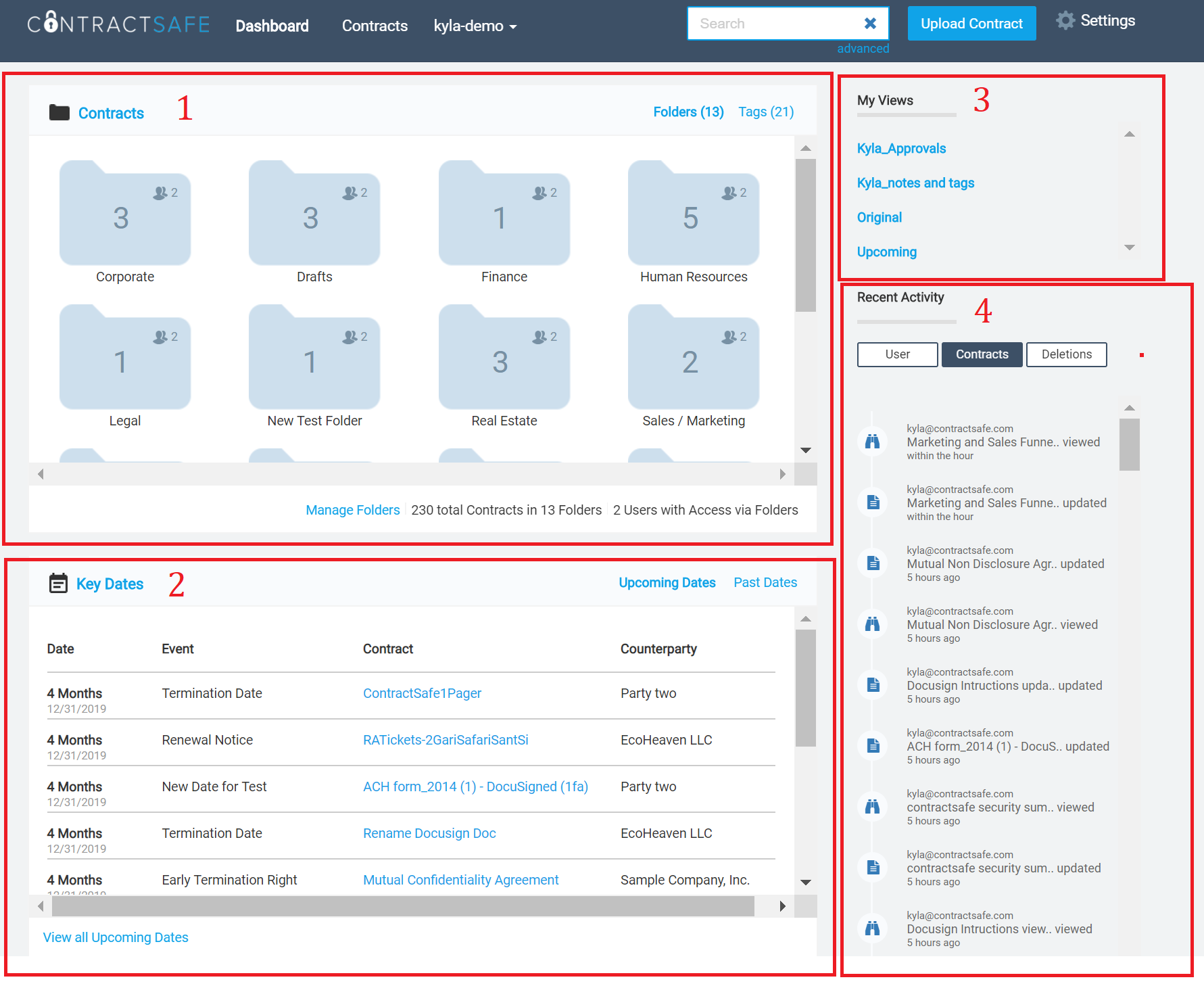 Folders & Tags. You can see for each Folder and Tag how many documents there are and how many people have permission to see them And click on any Folder or Tag to see all those documents.
Key Dates. You can quickly see any upcoming contract dates at a glance. Or switch over and take a look at any contract dates that may have just passed.
Saved Views. Saved Views are customizable viewing templates for your Contracts List, so that only the most pertinent information is displayed in each view. Here, you can find the different Views you have created or which have been shared with you. You can toggle between different Views depending on what details you want to focus on when looking at your contracts. [Note: This is available at the Standard subscription level and above.]
Recent Activity. This area shows you the audit trail for user activity, contract activity and (importantly!) if any documents were deleted. Only Admins and Account Managers can see this
If you don't like the Dashboard, we're sorry to hear that :-(. But we still have you covered! You can choose to default upon login to the Contracts page under the Login section in your Settings:

If you don't like change (or just don't like this change), set your start page to the Contracts page. It will be just like the good old days!