Streamlined Contract Detail Page
You are busy! We get it. That's why we're focused on getting you the information you need at your fingertips. Our streamlined Contract Detail Page makes it easier (and faster!) to enter and see information you need. Key changes,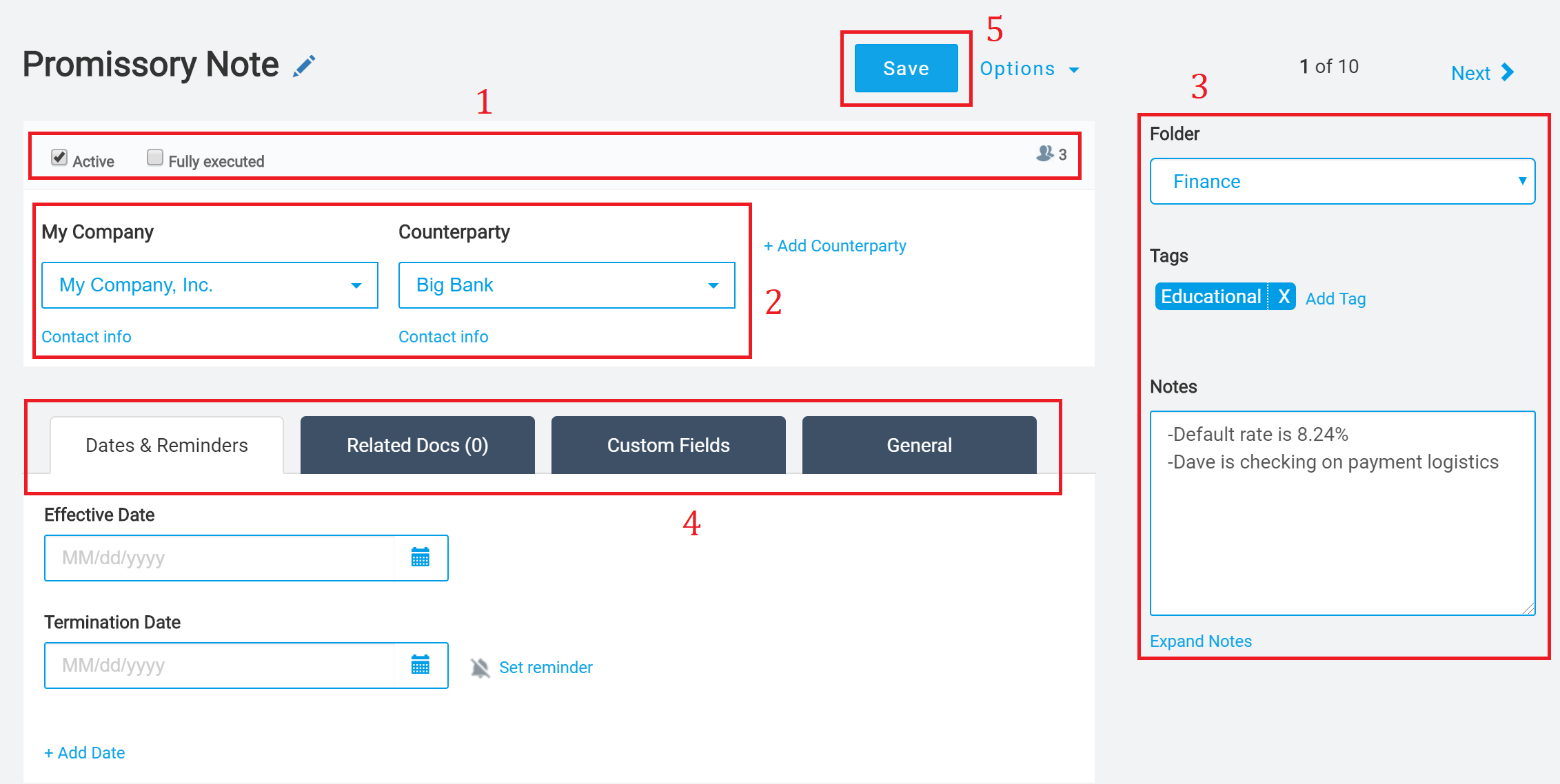 Indicator bar at the top for critical information like Active, Fully Executed, Autorenew, Reminders, and Shared Access.
See the Parties without opening a different section.
Easy access to assign Folders and Tags. Notes are always immediately visible to anyone getting contract details.
Dates and Reminders are open by default. Easy to quickly click between other options.
Save Button! Don't worry . . . we still autosave everything for you. But many of our customers are the "belt and suspenders" type :-). It is contract software after all. They want a Save button to click. So now you have one! If you want to use one. Purely optional. Push it as often as you like.
These changes all come from you! Let us know what you think...good or bad. We want to hear from you. That's how we make ContractSafe better: feedback@contractsafe.com.