You can configure where Notes are displayed on the Contract Page.
Don't you just love having options? You told us you want more flexibility on the Contract Page layout.
You now have the flexibility to move the Notes section up to the right of the General section. The change can be made in Account Settings.

The page will automatically be defaulted to display Notes at the bottom of the page. To change it go to Settings and change to Notes Over Viewer to have it at top of the page.
Notes Down Below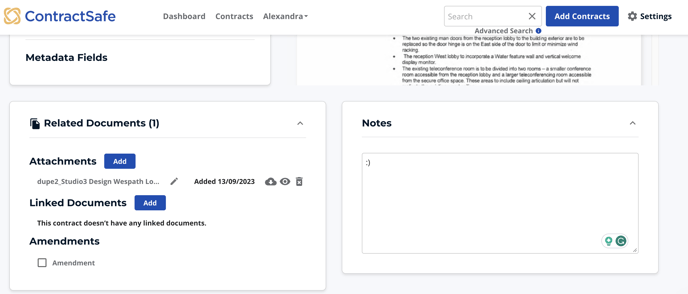 Notes Up Top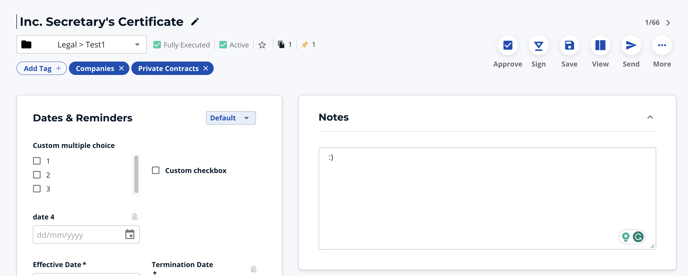 Please reach out to support@contractsafe.com for any questions.