If your organization has set up DocuSign two way integration (which allows you to push contracts from ContractSafe into DocuSign for signing, and then have them return and update the ContractSafe record when fully executed), you can enter your own DocuSign credentials to make sure that your contracts go from ContractSafe to your own draft folder in DocuSign.
If you do not set up your own account information, your files will go to your company's default draft folder in DocuSign.
To link your DocuSign draft folder to ContractSafe, just go to the Settings page and click on the Security & Integrations button.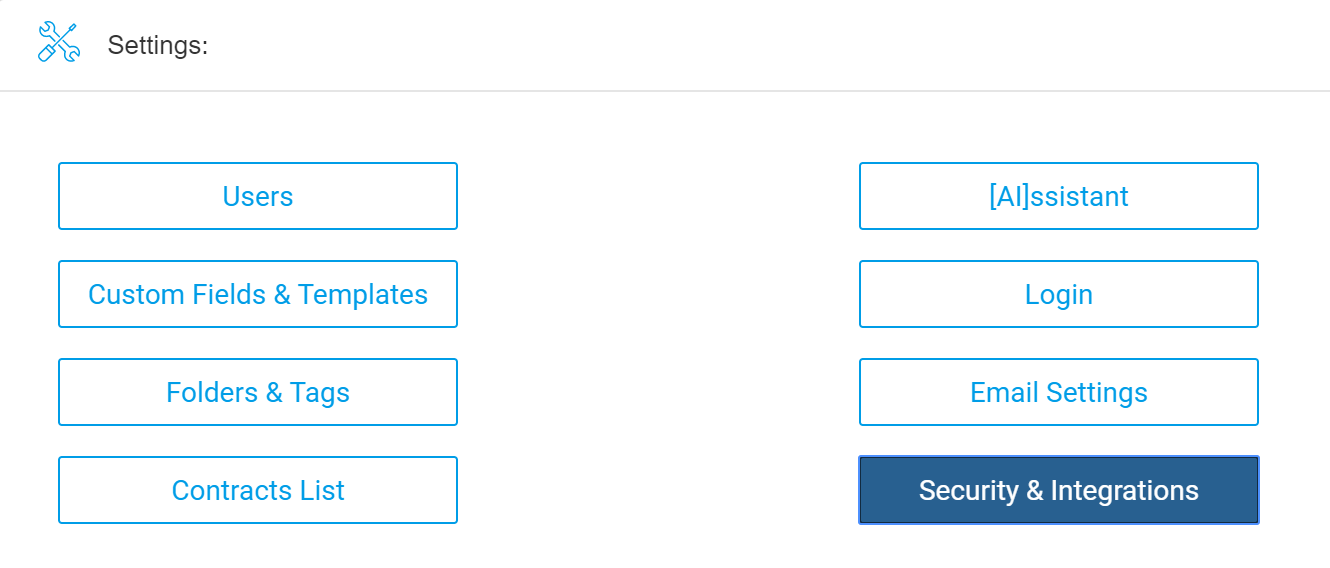 Then make sure your DocuSign connect has been enabled, before entering your DocuSign login information (user email and password) on the following screen, and hit Save: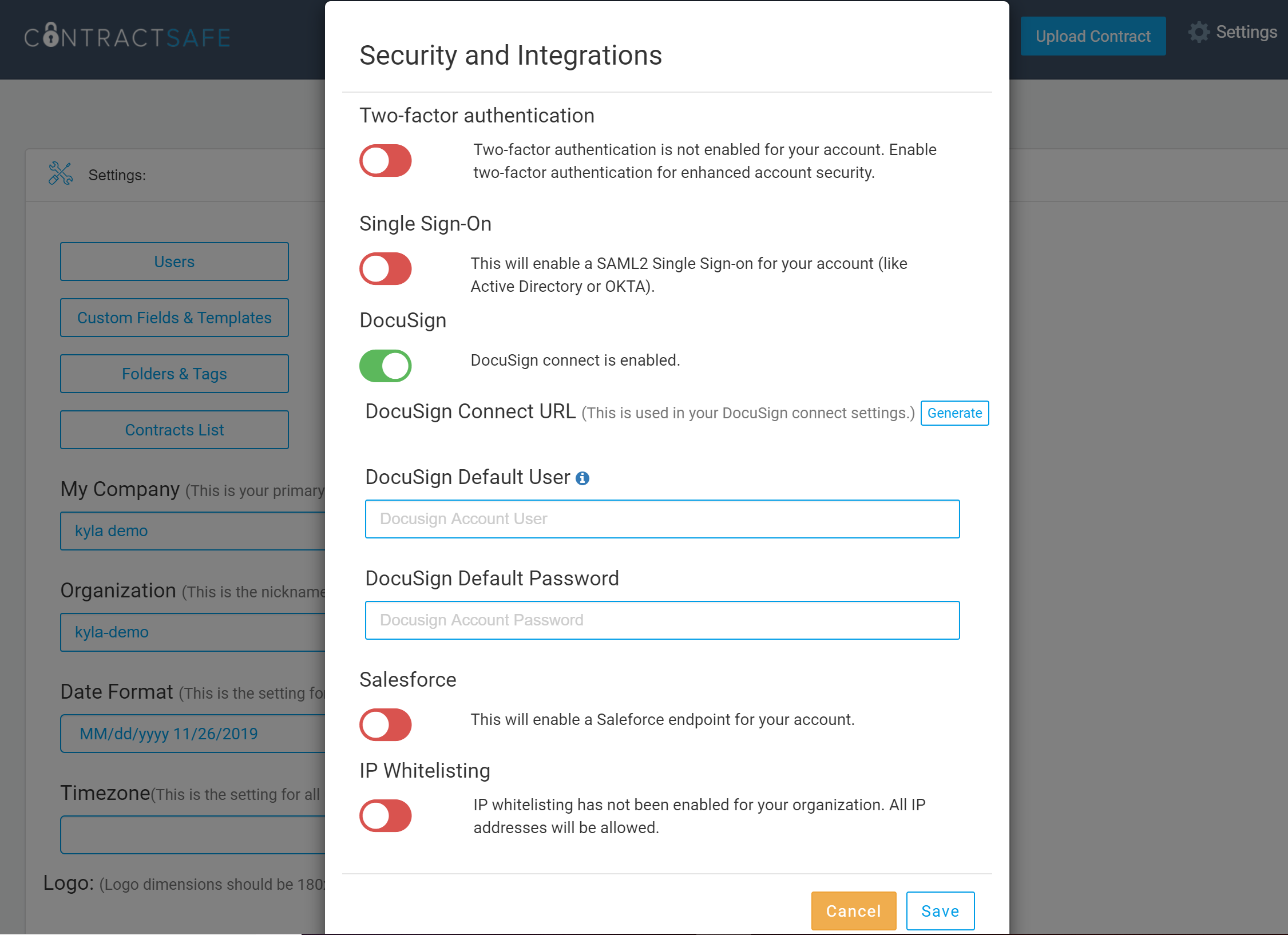 That's it! Then when you send a contract to DocuSign for signing, it will push to your Draft Folder in DocuSign.