Any contract can be set up to autorenew once the termination date is reached, here's how you do it!
On the Contract Page and under the Dates/Reminders tab, click 'Set Reminder' or 'view/edit' if you've already set one.
Once you set your Termination Date, check the box for 'Autorenew if not terminated':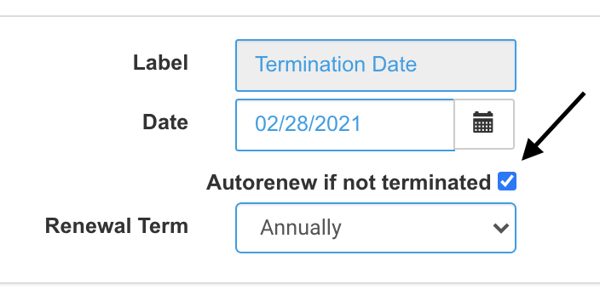 Then decide the period the contract renews for next to 'Renewal Term'.
Once autorenew is set, ContractSafe will update the Termination Date and any reminders that have been set previously. There's nothing else for you to do!