ContractSafe has full date management so you can stay in compliance with all your key dates! You will find the Dates & Reminders section on the Contracts Page for any contract.

This is where you enter the Effective Date and Termination Date by typing in the date or selecting the calendar icon to set the date. Or use ContractSafe [AI]ssistant to add these dates for you!
You can add any number of custom dates. This can be any date you would like, including Payment Due, Audit Due, Certificate of Insurance Expires, etc.
You can also choose to Set email reminders for any dates. Select "Set reminder" next to the date and it will open a new dialog box (See below) where you can set email reminders to be sent in advance of the date to any number of recipients.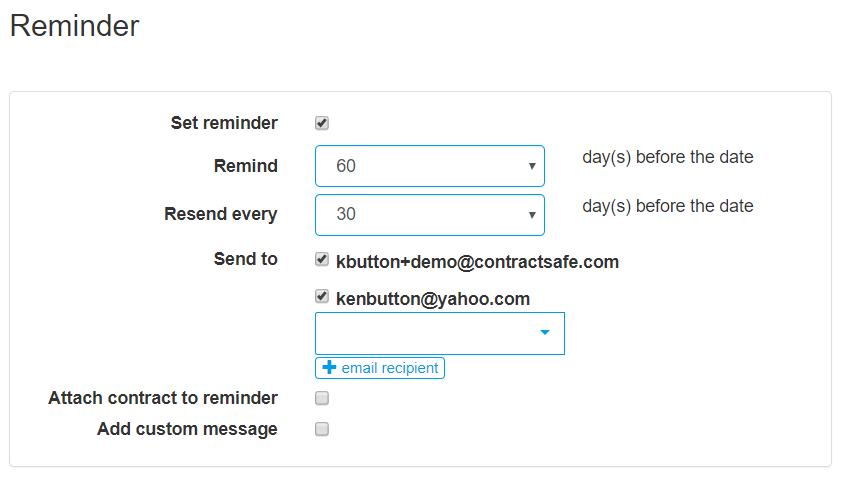 For recurring dates (e.g., payment due, audit due, etc.) you can also set (See below) any date to repeat at set intervals.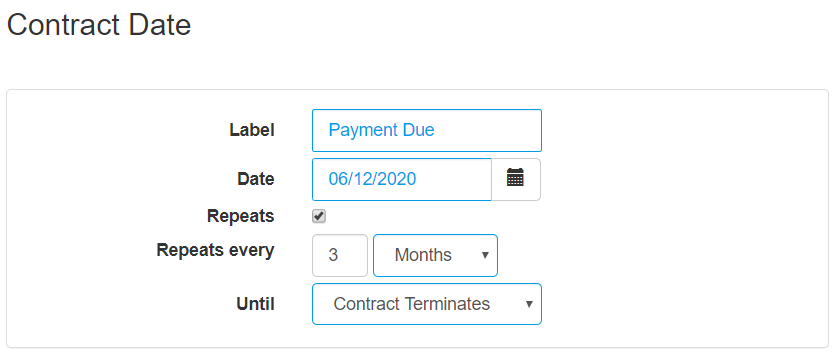 And, for the Termination Date, you can use our Autorenew feature (See below) to automatically manage the renewal of these contracts.