It's easy to use our Annotations feature to highlight key provisions and link them with the related field on the Contract Page.
(1) When you select key text in a contract it highlights the text and offers a menu of options. If you'd like to link the highlighted text with a field on the Contract Page, just select Link to Field.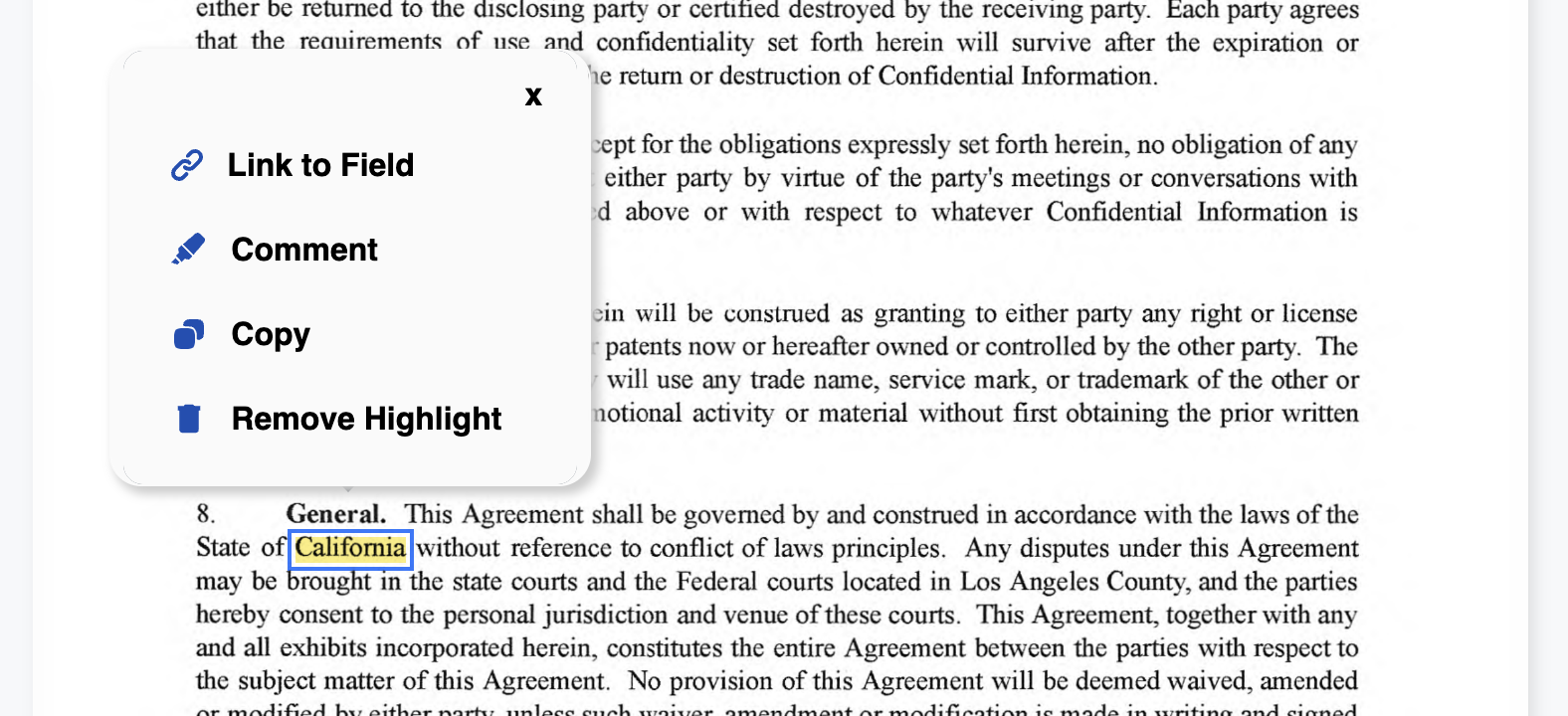 (2) Select the field that you want to associate the highlighted text with. Note that the field must be displayed on the Contract Page to be selected. If you don't see the field you want, select a different Form (or All Fields) so that the field you'd like is displayed.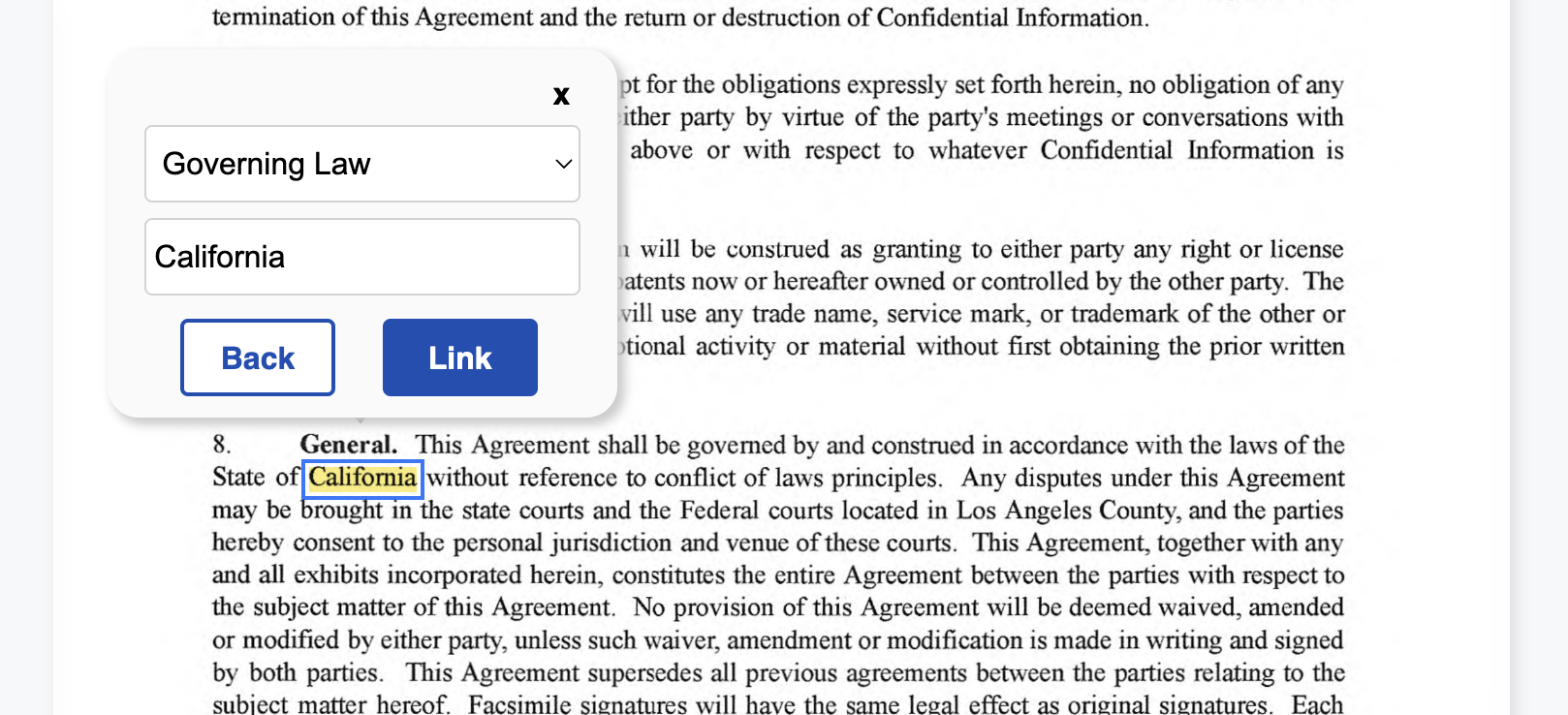 (3) This will populate the field with the highlighted text and add a link icon above the field.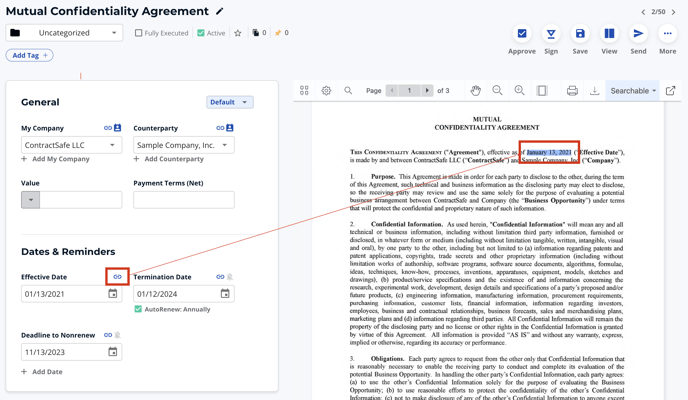 (4) If you select the highlighted text again you have the option to unlink it or to edit the text and update it in the linked field.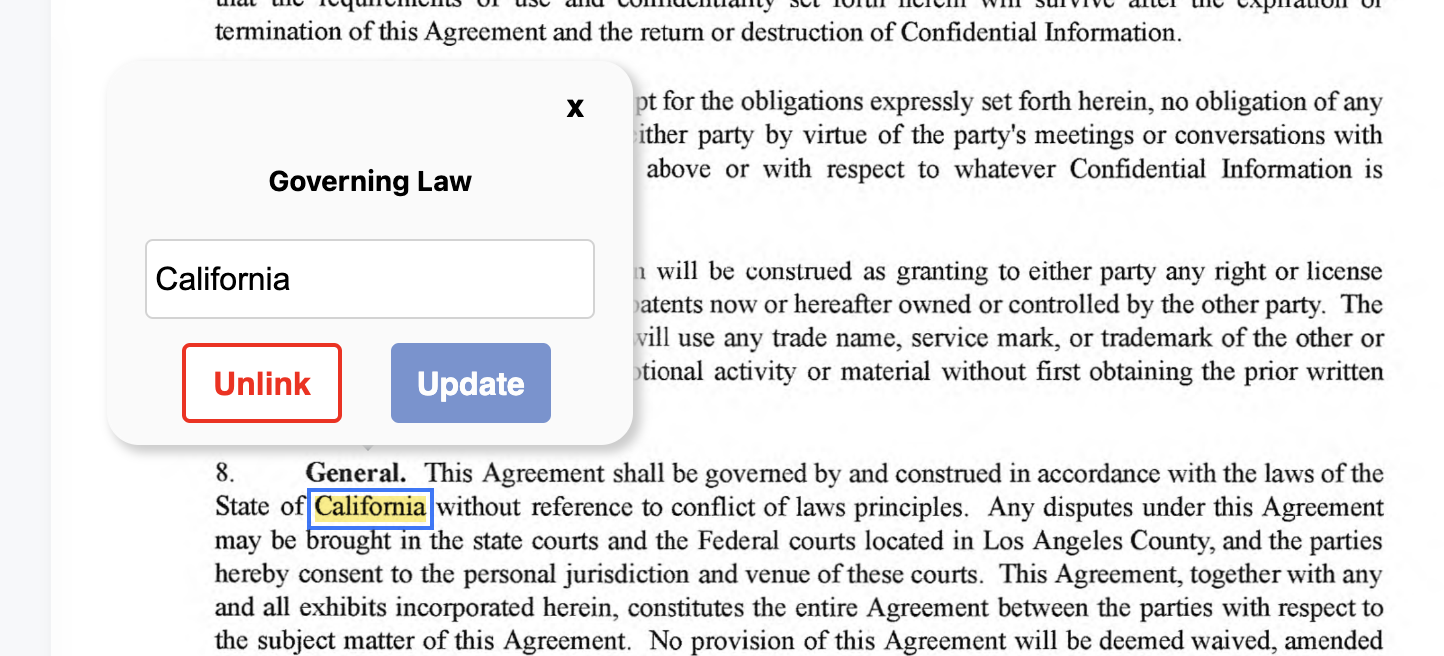 Note that this feature requires Annotations to be enabled for your account. If you don't see these options, please see one of your ContractSafe Admin users and ask then to enable Annotations for your account in Settings > AI and Workflow Options. Here's
more information on enabling / disabling Annotations
.