Our Annotation feature makes it easy to highlight key contract terms, add notes about them, and link them to specific fields.
Just select the key provision in the contract to highlight it and then select the option you'd like from the menu (See below):
(1) Link to Field -- Associate the highlighted text with a specific field on the same Contract Page. It also populates the field with the highlighted text.
(2) Comment -- Comment on the highlighted text for you and other users to see.
(3) Copy -- Copy the highlighted text to your clipboard so you can paste elsewhere (in ContractSafe or another app),
(4) Remove Highlight -- Remove the highlighting.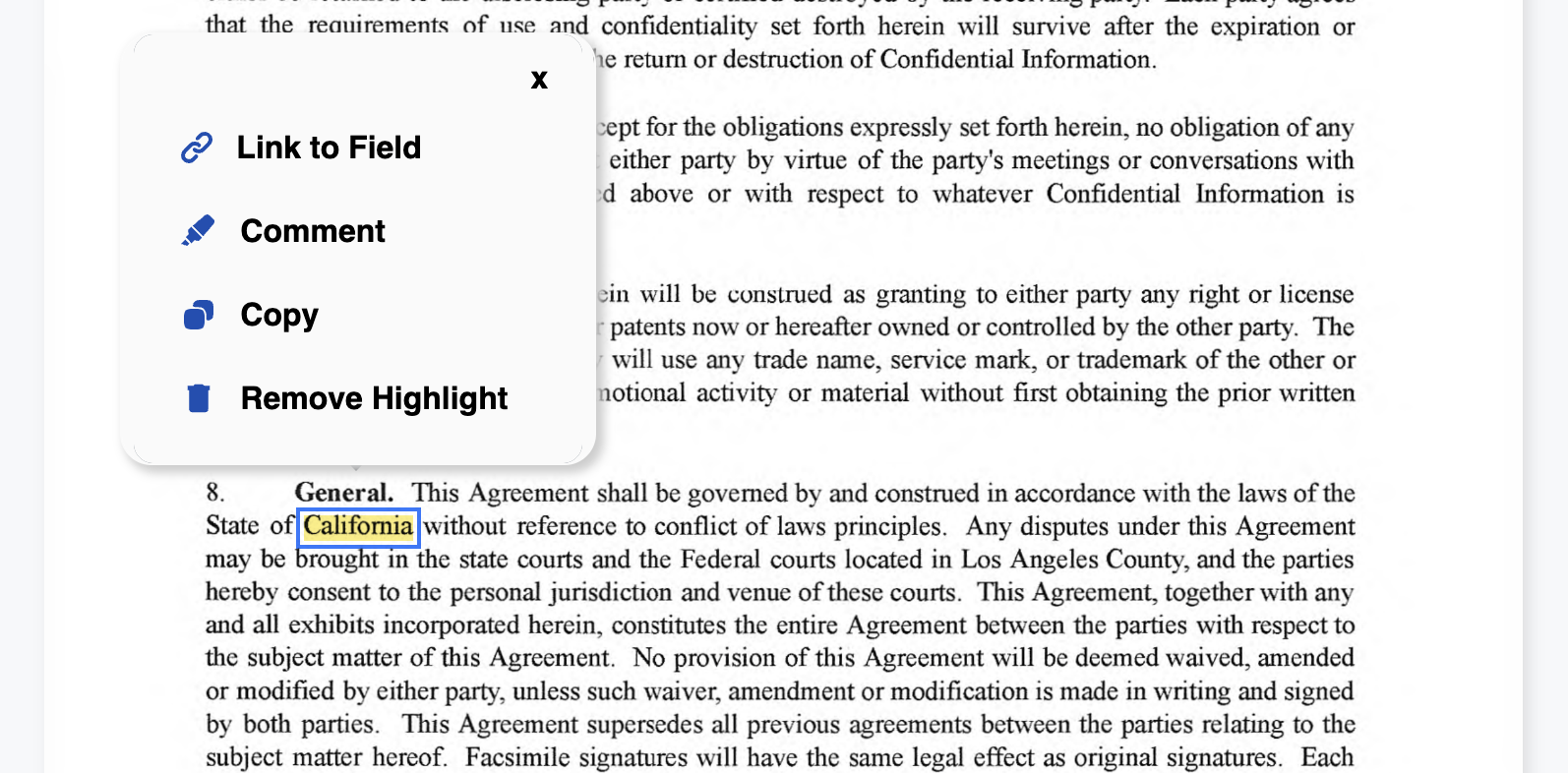 Note that this requires Annotations to be enabled for your account. If you don't see these features, please see one of your ContractSafe Admin users and ask then to enable Annotations for your account in Settings > AI and Workflow Options. Here's
more information on enabling / disabling Annotations
.