Only the Account Owner and Admins can add other users to ContractSafe.
In order to add a new user:
Click on Settings, and then select Users.

This brings up a dialog box. Just enter the new user's email and click "Invite User."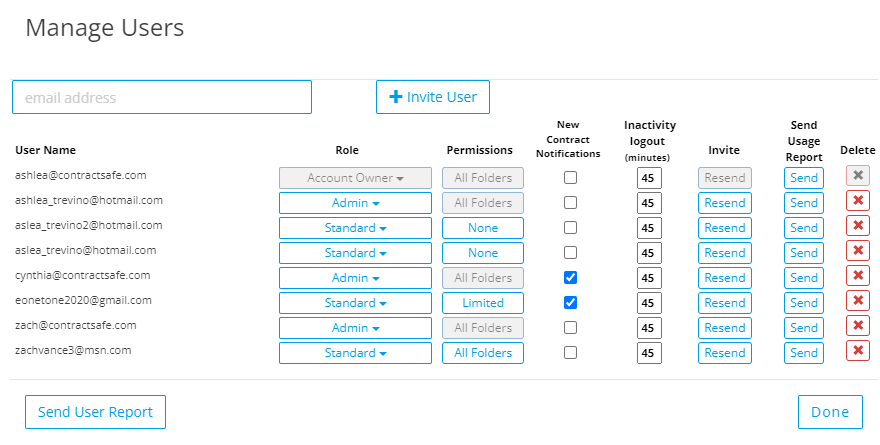 Important! For security reasons, your new users start with no access to any files. You need to select a Role for your user and, if they will not be an Admin, select which Folders or Tags they will have access to (by clicking on the "Permissions" button that says "None"). You can have users notified if new contracts are added to their area by checking the New Contract Notification box. Also, each user will default to being logged out after 45 minutes of inactivity. You can set this to longer or shorter by changing the number of minutes.