You can schedule any report and set it up to be sent to any number of email recipients on any regular schedule you'd like, even way in advance! Just follow these steps.
1) Select the Saved View that you want to send as a Scheduled Report. See:
How to See Different Saved Views
. If you haven't already created a Saved View, you can create it with the information you want included in the report. See:
How to Create Saved Views
.
2) Select Actions and then Schedule report.

3) You can then choose the recipients, the date the report should first go out, and how often the report will be sent out. You can even add in a custom message!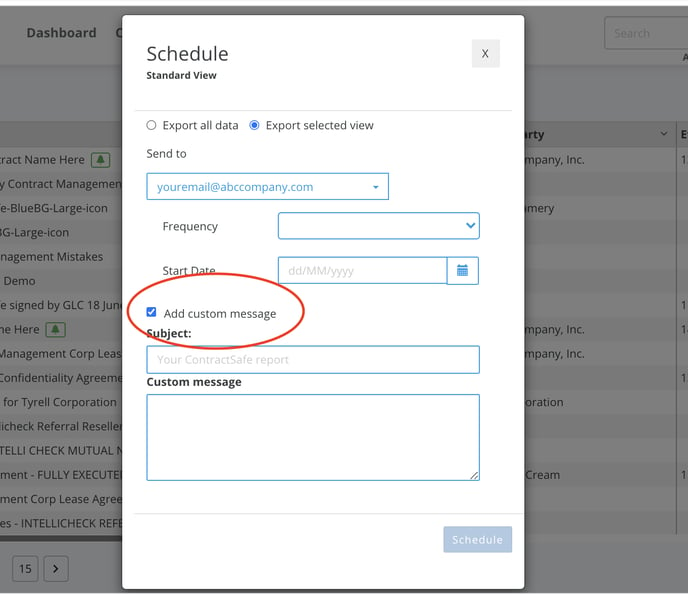 4) Here is what your recipients will see in their inbox with the report attached as a CSV file.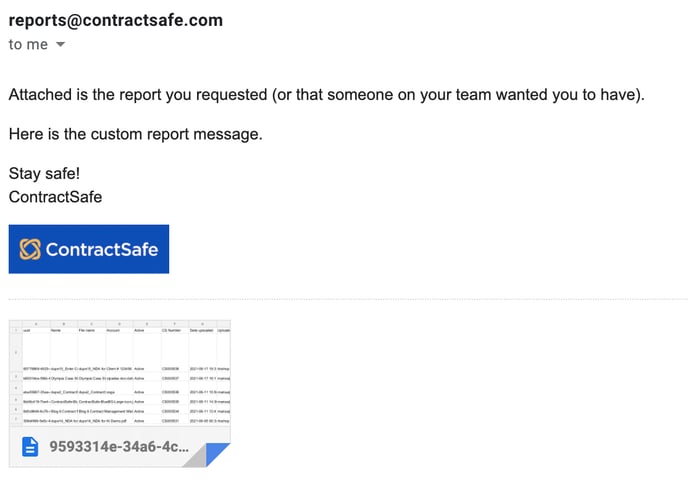 Just sit back, relax, and wait for the report(s) to be rolled out like clockwork according to the instructions you have configured. And there you have it! If you want more information you can always contact us.