Single Sign-On is a method of authentication that your organization can use to sign into multiple applications at once - including ContractSafe!
Your organization might already have a Single Sign-On (SSO) provider for employees to authenticate and login to multiple applications at once. If you are unsure if this is the case, please check with your internal IT department.
Once SSO is enabled for the account, it will apply to all of your users in ContractSafe.
To enable SSO for your account, head to the Settings in the top right corner of the page.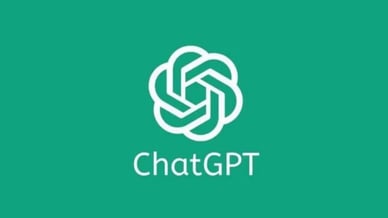 Afterwards, press Security & Integrations .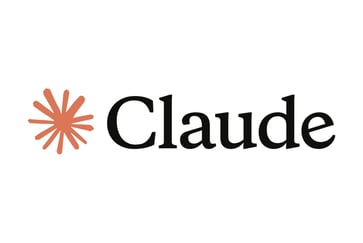 ContractSafe, SP (service provider), is the system entity that accepts SSO via the SAML2.0 protocol.
Once you enable SSO, you can upload your metadata URL using the text boxes shown, or upload an XML file: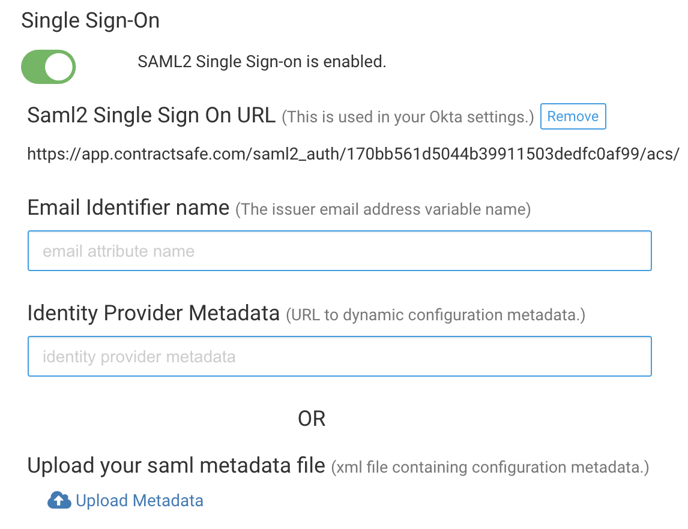 SAML2.0 metadata is an XML file or URL that contains the necessary information to interact with SSO providers.
If your organization uses Okta or MS Azure, please see the articles below for how to add ContractSafe:
If you have another SAML SSO platform, please look up the specific instructions provided by that SSO platform and reach out to us at support@contractsafe.com for assistance.
Keep in mind that Google SSO is not the same as using Google to login to your ContractSafe account. See below for more information on how to sign in with your Google account instead:
Enabling Google Login for Your Account