With our Annotations feature, your [AI]ssistant results are automatically highlighted in blue and linked to the related field on the Contract Page.
[AI]ssistant is like having your own assistant to find the most important information (names, dates, etc.) in your contracts and populate this information into the right fields for reporrting and date management. If Annotations is enabled for your account, we will automatically highlight in blue where we found each [AI]ssistant item in the contract (See below).

And it links the highlighted text to the relevant field (See below). You can always select the link icon to navigate directly to the related provision in the contract.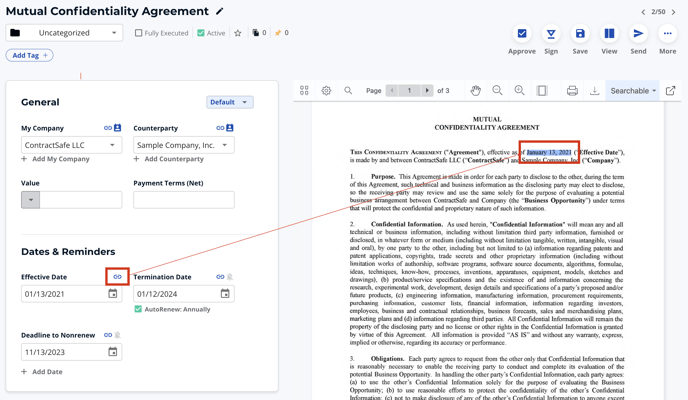 Note that this feature requires that Annotations are enabled for your account. If you don't have the option to highlight text, please see one of your ContractSafe Admin users and ask then to enable Annotations for your account in Settings > AI and Workflow Options. Here's
more information on enabling / disabling Annotations
.