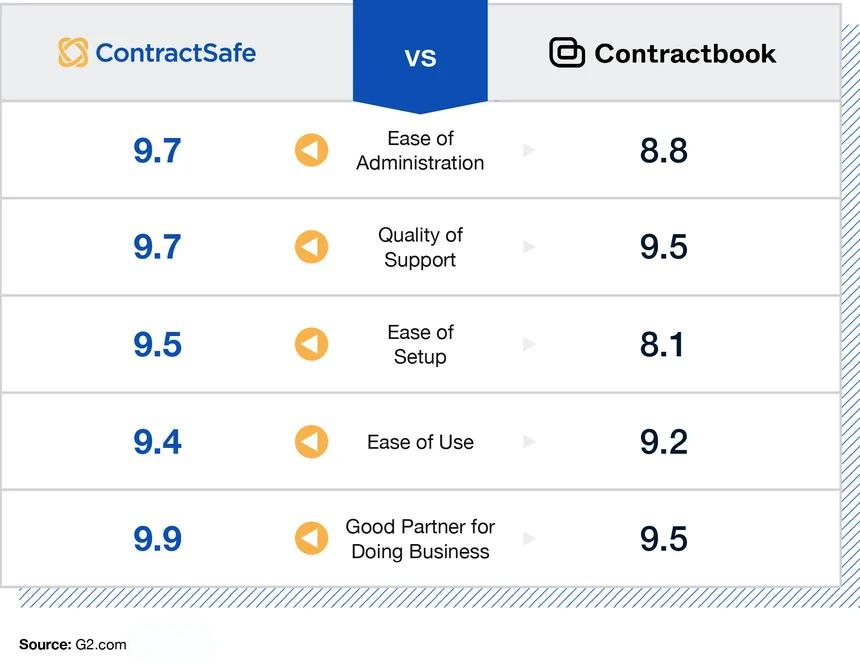 ContractSafe vs Contractbook
Customers prefer ContractSafe across the board. It's easier to set up and easier to use. Plus, customers love our transparent pricing and free trial to see it for yourself.
Both solutions offer unlimited users, so you'll need to make sure it's easy to manage and support them.