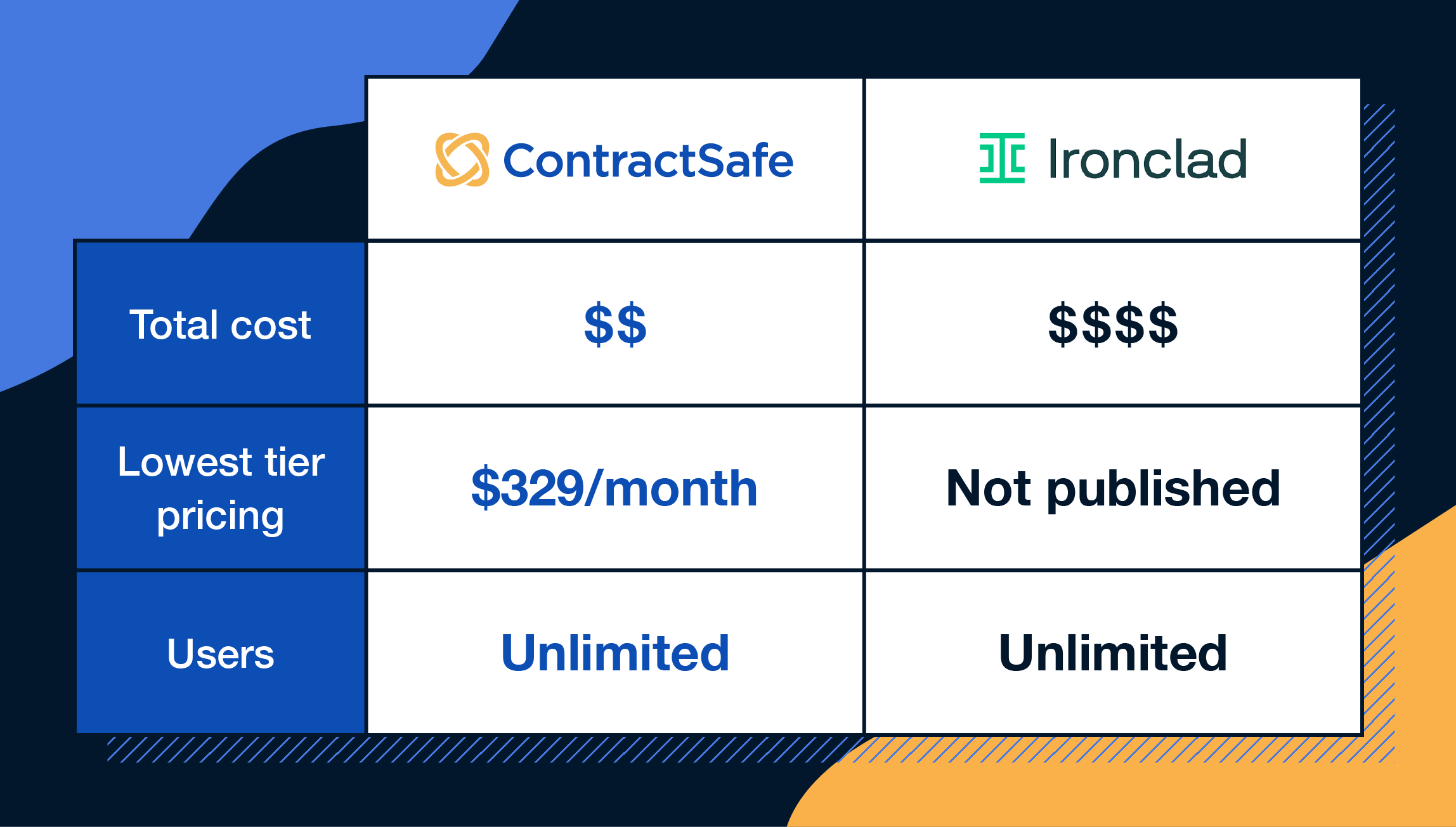 Know what you'll pay, and only pay for what you'll use
ContractSafe offers competitive pricing, making it an attractive choice for organizations seeking an affordable contract management solution. With ContractSafe, you can:
Realize value in minutes

Find anything fast

Avoid missed obligations

Ditch features you won't use (and the fees that come with them!)
With ContractSafe's transparent pricing structure, you'll know exactly what you're paying for, allowing you to make an informed decision based on your budget and needs.