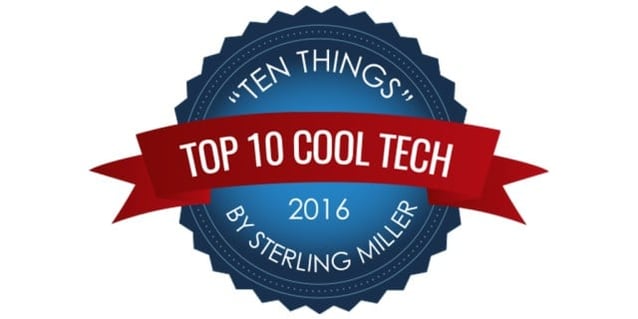 Sterling Miller has seen it all as a long-time General Counsel and he shares his experience through his great blog, Ten Things You Need to Know As In-House Counsel. Each year he publishes his list of Top Ten Cool Tech for In-House Lawyers.
We're happy and proud that Sterling included ContractSafe at #4 in this year's list! He had some very nice words about ContractSafe, including,
"Co-founder (and lawyer) Ken Button gave me a demo of the product a few months ago and I was very impressed. It was simple, did all the core things you would want (i.e., searchable, deadlines, access from anywhere, etc.) and it was fairly inexpensive. If this were available several years ago we would have definitely given it a hard look."
He also talked about how his past companies looked at contract management solutions but never pulled the trigger. We hear that all the time! The in-house legal team feels the pain from not having a solution, but they aren't comfortable or don't have resources available to implement a complex system. That's why we built ContractSafe . . . to provide an easy and affordable option.