Our best ideas come from customers...and we've been busy adding requested features and improvements. Here's a few recent improvements: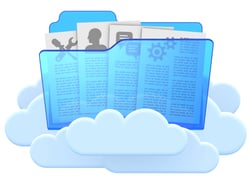 Choosing "Type" on Upload. Now, whenever you upload contracts (or email them in), you can choose the Type first, and make sure your documents are categorized right from the start.
Related Documents Improvements. You can now:
Upload several related documents (attachments) at once
Connect multiple ContractSafe documents at once (and all selected documents will then be related to each other)
Change the name of uploaded related documents (rename an upload to show everyone exactly what that document is -- e.g. September2017 Invoice)
Upload Excel Documents. You can now upload Excel Documents as contracts. The contents will show up in searches from your Dashboard.
Full audit trail. Now administrators can see who changed what, and when. At the bottom of the Contract page you'll see when the record was last updated, and by whom. If you click here you'll see all the changes made to this record chronologically listed.

Active Directory integration. We already had Okta integration, and we're excited to announce that we've upgraded our SAML 2.0 integration to support Active Directory as well. This can make it much easier to administer your account (and keep your IT people happy)!

Round-trip Docusign integration. You can now send a document from ContractSafe to your DocuSign account for signing. When it's signed by all parties, it automatically returns to the same record in ContractSafe, marks the record Fully Executed, and replaces the draft with the final signed contract (your draft will move over to Related Documents). This takes 10 minutes to set up and is easy to use!
We are laser-focused on ease-of-use and adding features that customers need. If you haven't yet tried the site...you can sign up for free right here. And please let us know if there's anything else you'd like to see at feedback@contractsafe.com. Our best ideas always come from customers.