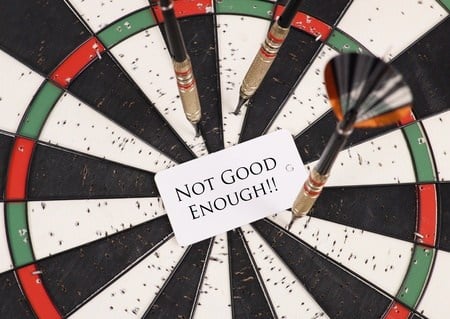 If you are like most companies, you store your contracts and other legal documents in a shared drive or generic cloud service like Box, Dropbox or Google Drive. This approach is risky and wastes time. How? Here are five reasons and the best practices to correct these issues.
Missed it by that much
What? . . . we missed the deadline to cancel our data agreement and it auto-renewed for another two years . . . for how much?!? Sound familiar? Generic storage systems don't have any way to enter key contract dates and set reminders for these dates. Anyone who has been burned by missing a date is paranoid about missing another one. Maybe they try keeping a spreadsheet of key dates. Or they enter them as a meeting on their Outlook or Google calendar. But people leave, they are out sick, or just get busy and forget to check. Calendar apps simply are not good for tracking tasks and dates, especially if you miss the first notice. You need a good, easy system to track dates, send reminders, and keep you on track even as people change in your organization.
Search-free zone
Most legal documents are scans, which typically aren't searchable in generic storage solutions. It's common to compensate for this by storing contracts in an elaborate folder structure. And maybe also use a file name convention (name_party_date_moon phase.PDF). But we've all been there before . . . wasting tons of time clicking around in folders to find that one contract we need. Or worse . . . misnaming or misfiling that document and never seeing it again. The better approach is to have all your contracts indexed in a single repository with automatic OCR (which makes your scans fully searchable) where you can find them instantly with Google-like searching.
Top secret
Contracts and other legal documents are often confidential. Keeping them in the same repository as the rest of the company's documents risks breaching this confidentiality. The generic storage solutions allow access controls by folders (yup, the old-world folder concept pops up again), but it takes effort and discipline to manage these permissions. Separating contracts into a repository with fewer users and specialized roles and permissions for legal documents makes this all much easier and safer.
I can't believe he deleted the whole thing!
One of our customers had a former employee "accidentally" delete their contract folders in Dropbox during his exit from the company. The company called Dropbox and discovered that there was no way to recover the files. The generic document storage systems don't protect you from this nightmare scenario. The first level of protection for this is having a system with specific user roles that prevent the user from having delete rights. And the system should have the ability to recover "accidentally" deleted files if needed.
Time kills deals
Having your contracts and other legal documents (formation documents, minutes, insurance, etc.) ready to go in diligence can mean the difference between a successful deal and a deal killed by delay. The generic storage options don't have the user access functionality to safely enable diligence. Today's specialized legal document apps are much better at this. And they continue to deliver efficiency and value after the deal is done and you've returned to operating mode.
* * *
We experienced all of these frustrations in our past businesses. That's why we built ContractSafe to address all of these risks and make your life easier. Our customers (like California Pizza Kitchen, Living Spaces and Ultra Mobile) call ContractSafe "disruptive" and "a miracle product." To see how ContractSafe can help you save time and sleep better at night, start a 7-day free trial or schedule a demo by clicking here.
Thanks!
Ken
P.S. I hope you enjoy this post! If so, please join the discussion by posting a comment and share the post with your network.