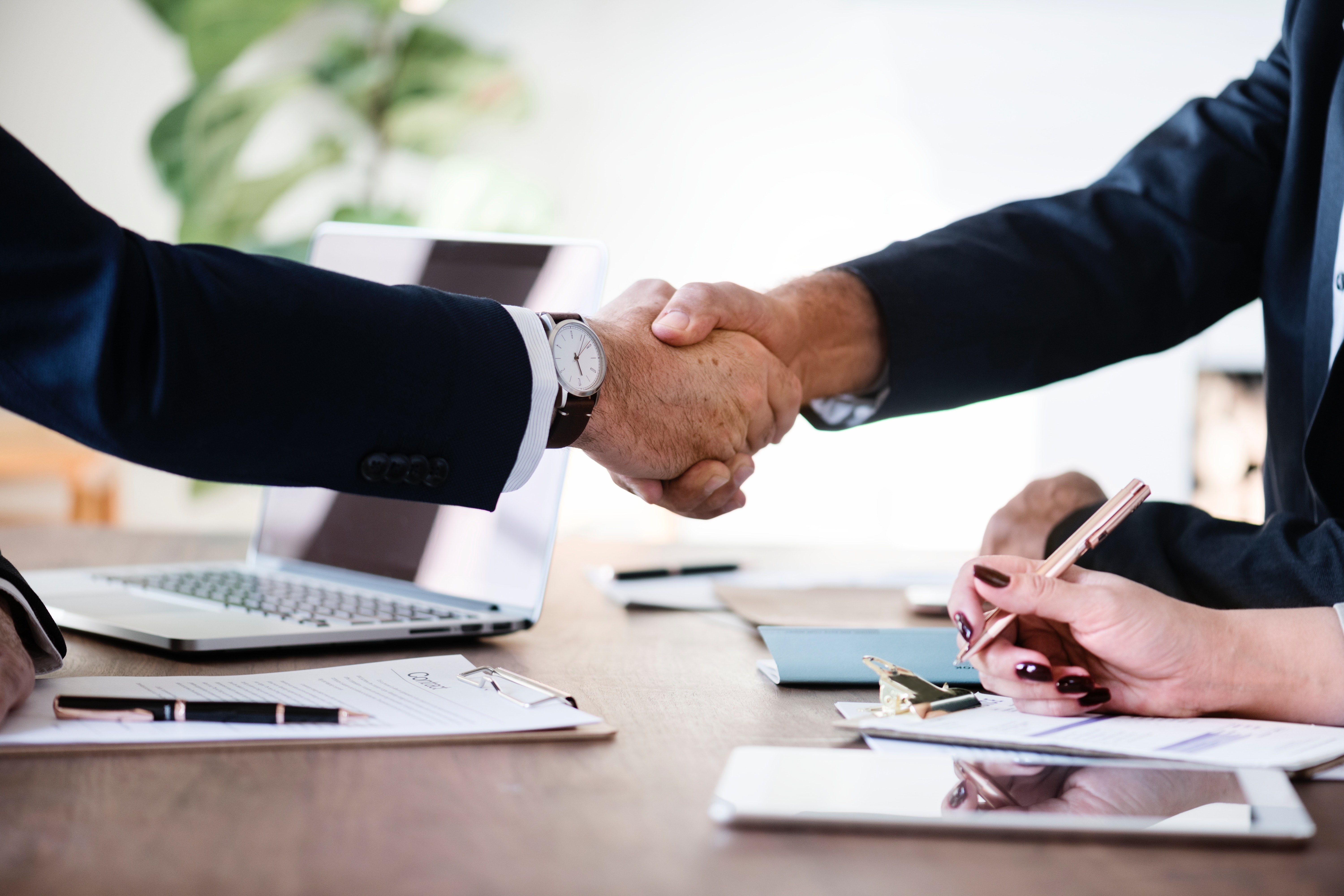 We hear people talk about agreements and contracts all the time. Many people, even lawyers, sometimes use these words interchangeably. But are they the same thing? If not, why not? In this article, we will explore the difference between agreements and contracts.
Are All Agreements Contracts?
While some agreements are contracts, others are not. In fact, attorneys sometimes proclaim that "all contracts are agreements, but not all agreements are contracts," which is true. A contract is an agreement that is legally enforceable. In other words, if two parties enter into a contract, and one party breaches, or fails to properly perform, the other party can file a legal action and obtain relief from the court. An agreement, on the other hand, which does not meet the formalities necessary to be a legal contract, really can't be enforced.
Exploring the Difference Between Agreements and Contracts
Let's take a look at a couple of examples to help clarify the distinction.
Scenario 1:

Lisa hires The Painter Boys, a painting company, to paint her house. Lisa and Mike (the president of The Painter Boys) sign a written agreement which outlines the type of paint to be used, the price to be paid, and when the job will be completed. Lisa pays The Painter Boys $1,000.00. No one shows up on the scheduled date, and for the last two weeks, no one from The Painter Boys will return Lisa's calls. What now?
Lisa has a valid contract with The Painter Boys, which is legally enforceable. She can file a lawsuit in court to recover damages.
Scenario 2:

Lisa needs her house painted. She finds an ad on the internet for The Painter Boys house painting business, in which the company promises top quality service for the lowest price in town. Lisa is impressed and calls The Painter Boys. Mike, the president, agrees to visit Lisa's house the following Tuesday at 11:00 a.m. to inspect the house, speak with Lisa, and provide a bid. To keep this appointment, Lisa cancels her own business appointment, which causes her to lose $100.00 in profits.
Mike doesn't show up on Tuesday. When Lisa calls, Mike apologizes and admits that he had to "skip" the appointment. He had forgotten that he needed to take his dog to the groomer. When asked why he didn't call, he said he figured Lisa wouldn't wait around anyway. He offers to make a new appointment for Thursday at 2:00 p.m. What now?
With regards to Lisa's lost profits, she is out of luck. She and Mike had an agreement to have a meeting, but the parties had not yet entered into any type of enforceable contract.
What Is the Primary Difference Between an Agreement and a Contract?
To be enforceable, a contract must meet several specific legal requirements (all of which we will identify and discuss in greater detail in a future article). If any of these required elements are missing, then there is no enforceable contract - even if an agreement has been reached. For purposes of illustration, we will discuss one of these legal requirements.
All contracts must have what the law refers to as "consideration." It's important here to remember that the exact definition of, and legal requirements for, consideration can vary from state to state. That said, the general idea is that there must be a bargained-for exchange between the parties. Sometimes, the exchange is money or performance. However, most of the time the exchange is of promises.
In Scenario 1 above, Lisa promised to pay a certain sum of money and The Painter Boys agreed to perform a service (i.e., painting). Therefore, the contract contained consideration. In addition, Lisa actually performed under the contract by paying $1,000.00.
In Scenario 2, on the other hand, the parties did not have a bargained-for exchange. In fact, Lisa didn't provide money, a promise, or anything else to The Painter Boys.
One final note on consideration – just like a party to a contract can agree to do something, consideration can also be an agreement not to do something. For example, a person injured in an automobile accident could agree that in exchange for a sum of money, he or she will not file a lawsuit against the other driver.
Social and Moral Promises
Often (but not always), unenforceable agreements tend to be social or moral promises. For example, someone promises to provide volunteer services on Saturday but doesn't follow through. Or perhaps Uncle Billy promised to take his niece on a trip to Europe, but then didn't do it. Thus, when we have the misfortune of dealing with someone who breaks an agreement (but the agreement is not a contract), we are left essentially with two options: (1) try to convince the other party to keep his, her, or its word; or (2) accept our misfortune and move on.
ContractSafe Can Help
If you are like most people in business, you're dealing with contracts every year numbering in the dozens, hundreds, or even thousands. If you need a powerful, yet easy to use contract management tool, ContractSafe can help. With the use of OCR and other innovative technologies, ContractSafe provides a secure, affordable contract management solution. You can quickly upload all contracts and agreements, perform Google-type searches, track important contract dates, store contract templates, and enjoy life. Best of all, it's all a breeze to implement. Why not start your free trial today?