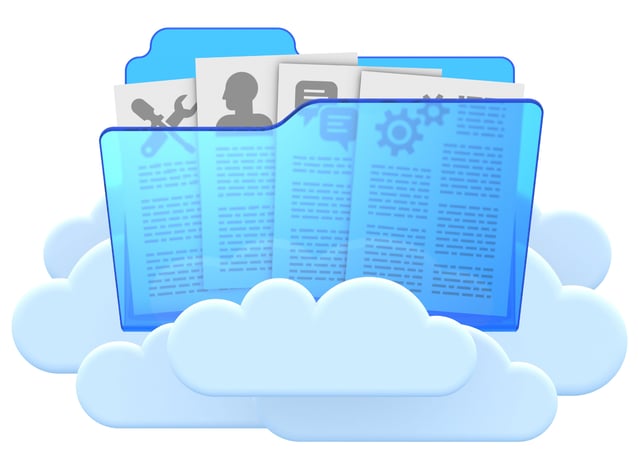 Cloud-based contract management systems offer an easy way for businesses of any size to store, access, backup, and secure their contracts. A locally-based system like a hard drive or a physical server offers some of these features, but cloud-based systems offer benefits that a hard drive just can't match.
Automatic Backup of Contracts

When businesses use a cloud-based contract management system, they benefit from automatic backup of contracts. With automatic backup, contract templates, active contracts, and even completed contracts are retained in multiple online locations so there is never a risk of losing a contract if the server goes down or the hard drive crashes. You don't have to worry about someone having turned off the computer and missing a scheduled backup. With automatic backups, your data is stored regularly without any extra effort from you, and without the risk of someone disrupting the process unintentionally.
Expert-level Security

It seems that a week doesn't go by without the news announcing yet another hack of a business or even a government. When it comes to data storage, security should always be top of mind. When you opt for a cloud-based content management system, you can trust that your contracts are housed on a server with the latest security technology that can't possibly be matched on a local server, unless you completely disconnect it from the internet. Even then, a local server is not 100% safe.

If you currently house your contracts on a hard drive, flash drive, or server in your facility, consider what would happen in the event of a theft. If you use backups, where are they stored? If they're on the same machine, then you might as well not have them. If they're on an external hard drive, where is that stored? How often is it manually connected to backup your contracts? What happens if someone steals the external drive?

Expert-level security also helps protect your contracts from malware, hacking, or other data intrusions, but it can be difficult for a business to maintain that level of security and take care of everything else that needs doing. If you currently store your contracts on a server or hard drive in your building, you must consider the possibility of data intrusion. This could be hacking, malware, a virus, a disgruntled employee, a vendor, or even a visitor walking out with a hard drive. How long would it take for you to notice that something was wrong? For many business owners, they only notice when they realize that they no longer have access to their data or their systems are completely destroyed.

This highlights the importance of cloud based contract management systems. With ContractSafe, businesses receive bank-level encryption, 256-bit AES encryption, virus and malware protection, and intrusion detection. Cloud-based contract management systems are constantly testing, verifying, and improving their security to ensure that they remain protected from the latest hacks, viruses, and ransomware attacks. Their security teams are focused on keeping your contracts safe so you can focus on conducting your business.
Fully Accessible

Another great benefit of cloud based CMS is that it provides access to the stored contracts from any location provided that you have access to the Internet. This means no running back to the office to put the final touches on a contract or to grab a copy to take to a client. Instead, you can access the contract from home or on the road. This makes it easier to work with clients at any time.

With a cloud-based system, your contracts are typically saved off-site, in multiple locations. If one server goes down, the system immediately locates your data on a different server. If your business experiences a hard drive or hardware failure, your data is still secured and available to you from any location as long as you have the ability to access the Internet. If there is a natural disaster, major storm, or power outage at one of your locations, employees in other locations can still access the contracts they need without interruption. As more employers offer flexible schedules or telework options, the ability to access contracts while the home office is closed, moving or upgrading is vitally important.
No Need to Worry About Updating Software or to Struggle with Internal IT

If you ever asked your IT person to install a new software system on everyone's machines or set up a new server, you know that how harried most IT people are. They already have ten requests in front of yours, and that's before someone has a hard drive crash or spills coffee on their laptop. With a cloud-based CMS, you don't have to ask your IT person to install anything or manage the updates. With a system like ContractSafe, all you have to do is add your users and contracts and everyone is ready to go.

Cloud-based CMS provides businesses with a way to have the best and most convenient way to manage and access their contracts. This is done without needing to worry about updating software or hardware or needing to retool your internal IT. Cloud based CMS handles the security and IT requirements from a separate location. Businesses (and your clients) continue to use the technology your have in place. The updates, security, and other IT related issues are handled by ContractSafe. You get a secure log-in from any computer to access your contracts. The true benefit here lies in its simplicity. There's no need for an internal configuration or implementation of the CMS.
Choose a Cloud Based Contract Management System That Meets Your Needs
When you're looking at cloud-based contract management systems, look for one that has the
security features
you need along with the features that meet the needs of your business. If you're ready to make the switch, you can
begin your free trial with ContractSafe right now
!