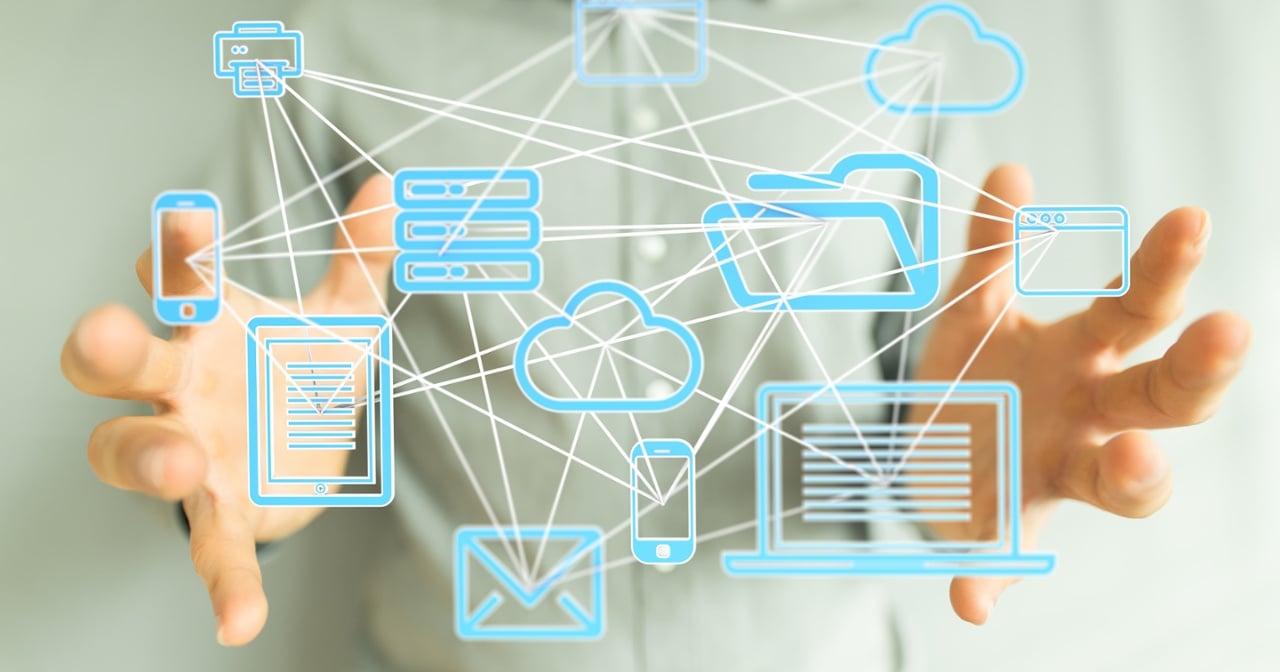 Typically, the two most important reasons for choosing a Contract Management System (CMS) are increasing productivity and improving workflow for your team. A good CMS system will streamline contract handling, ensure important dates aren't missed, and save time finding important information.
Businesses have a variety of ways to create and approve contracts: Word, SalesForce, Google Docs, etc. It's typically not worth the cost and complexity to automate these contract creation processes. However, once the contracts are signed...you want them in one place (one source of truth!) with reminders about key dates. A good system will offer key integrations that make it easy to get everything in...ranging from DocuSign or Salesforce integration to ensure all of your contracts into a single repository....to simple things like email-in addresses so even the copy machines can be integrated into your system! Remember, the easier it is to get your contracts into your contract management system, the more likely it will be used and be useful.
One other important integration consideration is Single Sign On (SSO). This allows your passwords to be centrally managed for all your key systems. If an employee leaves then your IT team can quickly shut down all of their access from one place, rather than having to go to each system individually to shut them down. If your organization has SSO, they will often require that new systems integrate with their SSO solution for security and convenience.
Finally, your CMS should have an Application Programming Interface (API). This allows your CMS to be connected to any other systems that your organization might require. Even if there isn't an out-of-the-box integration built, a good API will allow you to quickly and inexpensively connect to other systems like your accounting system or CRM.
One important thing to keep in mind with integrations: Simpler is Better! The more complicated an integration, the more setup/expense/ongoing care and feeding it will require. While it's an attractive thought to have your systems deeply integrated, given how often systems, processes and people in organizations change, you are often best keeping integrations light so that they can be quickly implemented, easily managed and won't give your IT team hives!
Here are some simple ways integrations can make your CMS actually simple and a pleasure to use!
DocuSign - Easier to Get Digital Signatures
DocuSign is the leading provider of digital signature services. You can link your CMS account and your DocuSign account. For example, ContractSafe allows you to either integrate 1 way or 2 ways.
1-way integration: This is straightforward and ensures that any document that reaches "Fully Signed" in DocuSign gets imported into your ContractSafe account automatically. This helps make sure that your documents don't wind up all over the organization (or internet!).
2-way integration: This allows you to manage your drafts in ContractSafe, and then when they are ready to go, you just send the final version out to DocuSign for signature. You set up your signature process in DocuSign the way that you always do, and once the document is fully executed, it returns to ContractSafe, saves the unsigned draft, and marks the contract record as Fully Executed. Automatically!
You might be wondering, "Is DocuSign safe?" As big proponents of cloud-based solutions, we're here to tell you that yes, DocuSign is safe and secure - that's what makes it all the more convenient!
ContractSafe can also integrate with other e-signature providers. For questions, contact us at sales@contractsafe.com.
SalesForce CMS Integration
SalesForce is the leading cloud-based CRM. Large and small companies use it to manage customer relationships, and often they save sales documents in their SalesForce records. But SalesForce is not a good contract repository. It's not easy to search through or set up tracking information for contracts. And, typically the organization has a lot of other contracts in other parts of the company that need a home. Things like vendor agreements, leases, financing agreements, corporate documents, etc.
ContractSafe gives you a simple repository for all of these other contracts, and lets you push any final SalesForce documents automatically from SalesForce into ContractSafe. That way everything is one place, everything is tracked, and everything is easy to find. And, as a bonus, you don't need to have a SalesForce license (or training) for folks who only need occasional access to these documents.
With ContractSafe's Salesforce CMS integration, it's simple to link the two systems together. From there, you can quickly create a menu item or button that will push a document from SalesForce into ContractSafe, along with any relevant information. Our salesforce CMS integration can also pass back a link in ContractSafe where the that contract will be stored. So anyone in SalesForce can quickly click through to the full contract record in ContractSafe, and vice versa.
Simple to Access
While good contract management software gives users a way to search through contracts to quickly find them, CMS system integration takes it one step further. By allowing your team to effortlessly make sure all the their contracts automatically wind up in your CMS, you can save them time and effort. You can also control who has access to which features and which contracts at a master level, which makes it easy for them to access only what they need. And finally, by storing contracts in an online CMS, you can access your contracts from anywhere. If you have multiple offices in multiple time zones, there's no need to wait for someone to get to work in another location. The team can access their contracts at any time of the day, from wherever they are.
Why Make a Mountain Out of a Molehill?
At the end of the day, written contracts are a necessity of business life. Recent technological advancements have given all of us the ability to digitize contracts to execute them anywhere in the world. But some CMS offer too much. Consider carefully whether you need lots of complex workflow and other features . . . that add cost, complexity and adoption risk. Why make a mountain out of a molehill? When it comes to a CMS system, make sure that you're choosing one that's easy to setup and use, and that integrates well with the programs that you use the most. Keeping it simple will keep you more productive! For more on key considerations for a CMS, check out our full article on the full
Checklist of Requirements for Small to Medium-Size Business Contract Management System
.