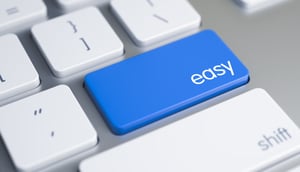 Easier Filters
Easier Column Changes
Easier Deleting
Easier Edits
We've got some great St. Patrick's Day presents for you! Lots of new features, all designed to make your life easier. Let's take a look!
Updated Contract List
Easier (and better) Filtering: You don't have to open the filters anymore. Just apply them at the top of the Contract List (A). The filters you choose appear at the top of your files as a reminder of what is being applied. And...you can apply multiple filters at once (B)! This has been our most requested feature. We'll have to see what takes its place now!
Easier Column Changes: Now you can click at the top right of the Contract List to change what is displayed (C). Just choose Edit Columns, and you'll quickly be able to swap columns in and out. Try it!
Easier Deleting, Moving and Editing: Bulk edits are here! You can now edit, move or delete contracts super quickly in ContractSafe. Just check the contracts that you want (D), and choose which action above you'd like to take. You can assign counterparties, add notes, add tags, and a few other key actions. We'll be adding a bunch more over the next few weeks.
Easier Restoring of Files: We've all been there. You accidentally delete a file and need to restore it. Now you can do it with a click! Just go to the list of deleted files on the Dashboard and click on the one you want to restore. Easy!
Please let us know what you think. Share your thoughts with support@contractsafe.com. And stay tuned...we have some even more great things coming your way soon.
Stay Safe!
ContractSafe