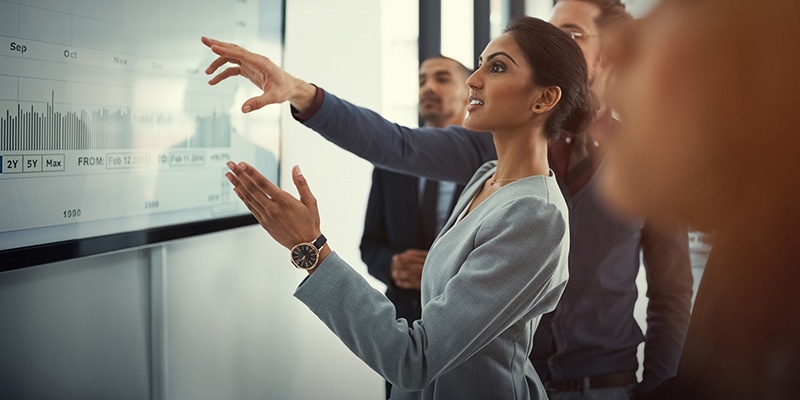 Woodrow Wilson once said, "If you want to make enemies, try to change something." While we don't want you making enemies, we all know that without change, there cannot be meaningful growth. In fact, business enterprises constantly spend precious financial and human resources in the search for improved processes designed to accomplish the company's objectives.
And in many ways, it's a blessing to live in these times of rapid technological advancement, because so many opportunities for improvement are available. That's certainly true in the contract management profession, where contract management software (CMS) has revolutionized the field.
But, consistent with Woodrow Wilson's quote, anyone in management can attest to the fact that developing a good idea is only half the battle. Convincing the entire team to accept change can be one of the most difficult jobs any manager faces. In this article, we'll provide some tips to get your people on board for contract management software implementation.
Tip 1: Understand the Emotional Response to Change.
Experts in the profession of change management explain that people resist change for a variety of reasons, many of them emotional in nature. Some people are afraid they can't keep up with the change, or that they will lose their jobs to technology. Others fear a loss of status or importance. Some people simply have a fear of the unknown.
By understanding these emotional responses, management can better communicate about the change and alleviate unfounded fears during the contract management software implementation process.
Tip 2: Don't Buy More Than You Need.
At one time or another, most of us have bought something shiny and new, like a car or an electronic device, with so many bells and whistles that our enjoyment of the product quickly faded in the shadow of all the complications faced in understanding and using the gadget. The exact same thing can happen with contract management software. Actually, it's more likely to happen with CMS!
Many software packages focus on all stages of the contract lifecycle, requiring months to implement and even longer to understand! This can create frustration with employees and difficulty in obtaining buy-in.
ContractSafe, on the other hand, offers the features you need while avoiding the minutiae you don't, making it easy to use and easy to implement. What's more, the system is flexible, so that you can start with what you need and add new features later, as the company grows. This is why ContractSafe receives top ratings in use, customer satisfaction, and ease of implementation.
Tip 3: Communicate Effectively.
It shouldn't come as any surprise that effective communication is an important element of successful contract management software implementation. But what exactly does that mean?
First, affected employees should be addressed conversationally, not through canned speeches. Additionally, the message should be communicated many times and in various formats (i.e., posters, emails, meetings, etc.). Finally, employees are often more receptive to messages told as a story. According to top management professionals, these methods help to address the emotional objections that people may have to change.
Tip 4: Listen to Feedback.
Everyone wants to feel like they have a voice. Give employees an opportunity to provide feedback, and really listen. In many instances, employees have good ideas which will actually improve the process and make sure you don't miss out on key features you need.
Additionally, feedback often provides a forum for management to re-state important information and ensure important messages are getting through.
Tip 5: Demonstrate How Contract Management Software Will Make Life Easier for Everyone.
At ContractSafe, we really are all about providing powerful contract management solutions which make everyday lives easier for contract managers and other employees.
For example, with ContractSafe, any employee who needs access to any of the company's contracts can be given permission to access the contracts from any computer with an internet connection. Contracts can be searched in seconds using Google-type searches. Reports can be pulled up in seconds and exported to Excel, if needed. For those who have performance responsibilities under any contract in the system, automatic reminders can be scheduled and notifications sent by email. Onboarding is so simple that the team can be sure not to waste any valuable time transitioning. If you like, ContractSafe can even provide a turnkey service and perform this task for you! How's that for fast and simple?
At ContractSafe, we know change can be a scary proposition. That's why we make things so easy. In fact, your employees will later wonder what they were ever worried about. Plus, how can you go wrong with a free trial? Start yours today.