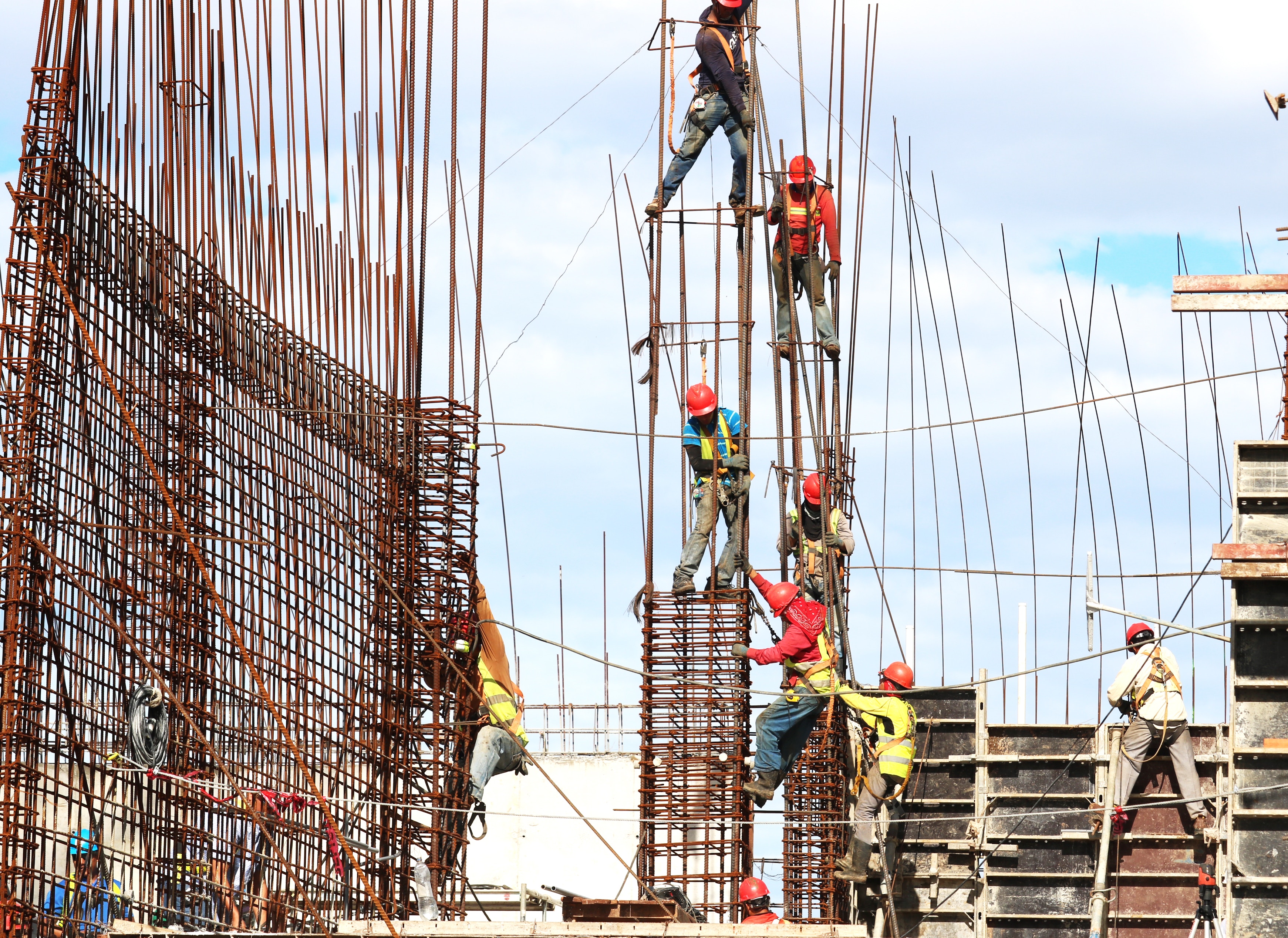 The construction industry arguably goes hand-in-hand with human civilization itself. In fact, anthropologists, scholars, and other scientists often study our ancient construction to better understand us, both then and now. From ancient Mayan pyramids to Stonehenge, our structures tell fascinating stories, and sometimes create new and mysterious questions.
And while we're amazed by these early construction marvels, modern-day skyscrapers and other massive projects are just as wondrous.
Thankfully, along with society's technological and construction improvements, there have also been contract management innovations that allow for more precise, effective construction contract risk management. In this article, we'll discuss modern contract management in construction.
Importance of the Construction Industry
The construction industry has long been an important component of both American and global economies. As populations increase and modernize, there is an ever-present need for additional construction.
According to Statista, between 2008 and 2017 new construction expenditures in the United States totaled $1.231 trillion, representing 4.3 percent of gross domestic product (GDP). Private construction represented $898.7 billion of the spending. Non-residential spending accounted for approximately $434 billion.
Viewing construction spending as a trend, since 2011, the industry's contribution to GDP has risen continually and is expected to continue to do so. The amount spent on U.S. construction is expected to reach $1.4 trillion by 2021. The industry boasts more than 670,000 employers and 7 million employees.
Clearly, this industry forms part of the backbone of American society. This is partly why contract management in construction is so essential.
Construction Is Complicated
Construction project management is a complicated endeavor, in which managers must coordinate vast material resources with vast human resources. It's like assembling a puzzle, with the added complication that there is a timing element.
In other words, some puzzle pieces won't fit until other pieces have first been inserted. Obviously, a foundation can't be poured unless grading work has been completed.
Plus, in addition to managing employees, construction companies must also coordinate work with numerous outside independent contractors, suppliers, and vendors that provide myriad products, services and supplies.
To top it off, construction requires compliance with a variety of government regulations. Oftentimes, a new stage of construction cannot be started until a government employee signs off on a previous stage.
And with all of these puzzle pieces come scores of contracts. To coordinate one project, the company may have vendor contracts, employment contracts, subcontractor contracts, lease agreements, and utility contracts, just to name a few. And for the general contractor, the company's contract usually requires completion by a certain date and with the accomplishment of many measurables. In the construction world, things are always changing, which leads to change orders and other contractual modifications.
Understandably, it can be a massive challenge to keep up with all of these documents. Thus, superb contract management is essential. In fact, good contract management in construction benefits the company in many ways, including the following:
Increased revenue

Decreased expenses

Regulatory risk reduction

Reduced possibility of litigation and related savings

Easier contractor monitoring

Better time management

Easier compliance with key dates

Better construction contract risk management

Improved security for contracts and other documents

Protection of confidential information
A Few Important Contract Management Features
At ContractSafe, we provide innovative, easy-to-use tools to make construction contract management a breeze. For example, all contracts are stored in a central repository, allowing them to be keyword-searched instantaneously using OCR technology. Plus, they're securely (and we emphasize securely) stored in the cloud on Amazon Web Services servers, resulting in the following benefits and more:
Accessibility – Anyone with permission can now review a contract from any device with an internet connection. A manager at the construction site needs to check the scope of a work item or other deliverable? No problem. Anyone with permission can pull up the contract on a smart phone. And speaking of permission, the company controls who has access to which documents and the type of access they have, including the power to create "no-delete" and "read-only" users.

Timing and Alerts – ContractSafe tracks all important dates and will send email reminders to anyone you choose. There is also a calendar that can be accessed at any time. With reminders, you won't miss an important contract term, date, or deadline. You can keep up with renewal, expiration, payment, and compliance dates. You can also make sure that everyone is on the same page.

Organization – ContractSafe makes it easy to assign folders and tags to keep contracts grouped and organized. You can pull up a contract and immediately review all change orders or modifications connected to the contract. Using our [AI]ssistant feature, you can also automatically pull any key metadata at a moment's notice.
At ContractSafe, we'll leave the study of ancient construction to archaeologists. But when it comes to new construction, we couldn't be happier to be an innovator in contract management software that lets today's construction professionals focus on building and increasing profits, not chasing down lost or misplaced contracts!

Need proof of our potential for construction contract risk management? Start your free trial today!