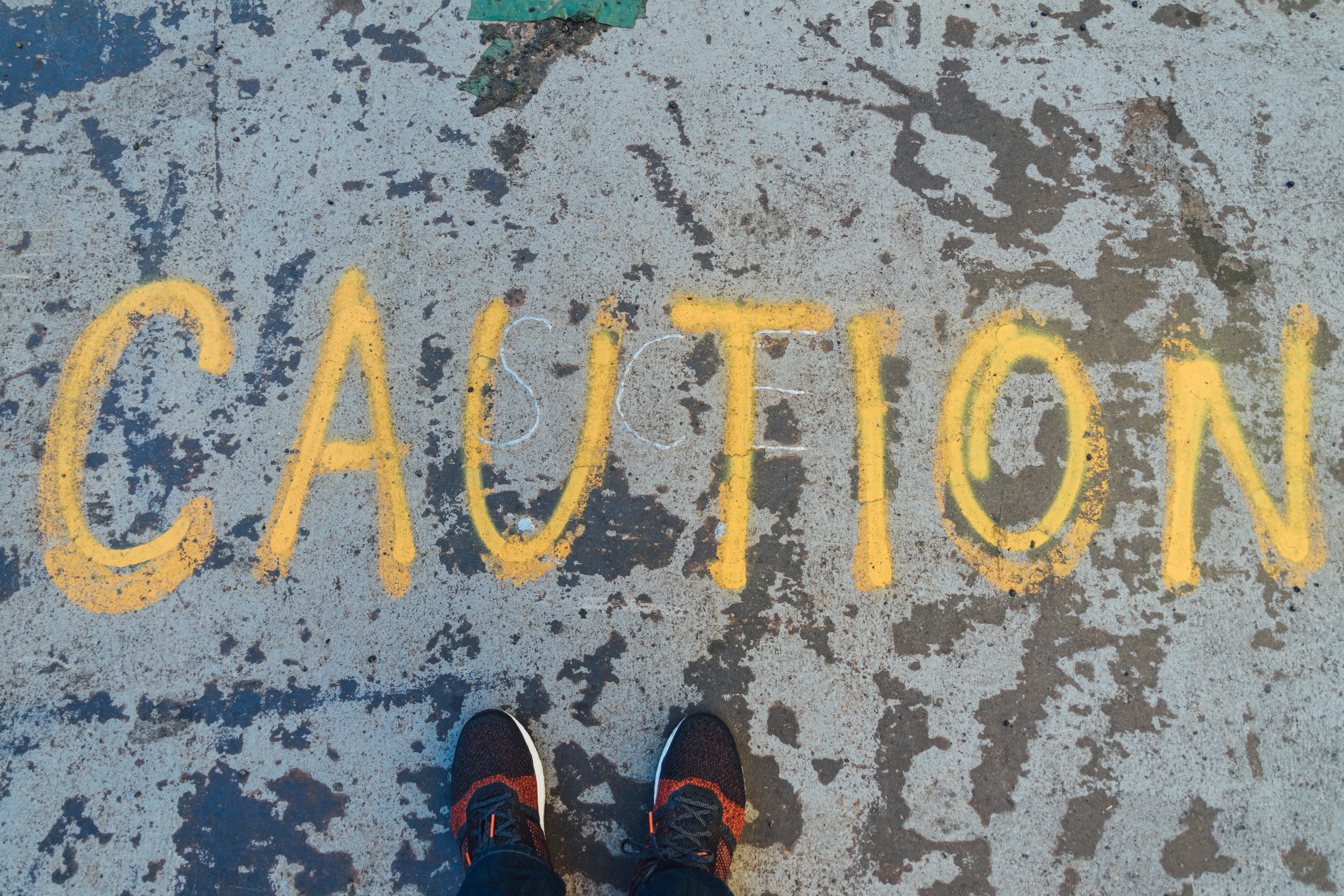 The arrival of the new year is an exciting time pretty much around the world. In America, many eat special foods for luck, drink champagne, and party late into the night. In Denmark, people collect plates throughout the year, then throw them at the door to celebrate. The more plates you break, the more friends you will have in the coming year. And in Ecuador, mannequin-like representations of the old year (and anything bad associated with it) are set on fire – literally – and burned in effigy.
Alas, in business, we can't just light our old problems on fire and move on. What we can do, however, is review problems from the past with an eye toward preventing them in the future.
In this article, we will review some real-life contract management cautionary tales so that your new year celebration doesn't turn into a Halloween horror story.
1. Bullet Train Derailed in California
In 2008, voters in California approved a project to provide high-speed rail transportation between Los Angeles and San Francisco. The project was originally estimated to cost $40 billion, and when completed would be the fastest train in the United States. The expected project cost has now ballooned to $77 billion, and would take another 15 years to complete.
In November 2018, the California State Auditor released an unflattering report on the uncompleted project. The auditor criticized a number of factors, including contract management.
Apparently, the contract management system was convoluted, with 56 people managing hundreds of contracts, but with only three full-time contract managers. The contract management system had high turnover and little oversight. Mistakes led to many contract changes, cost overruns, and project delays. Some people believe the project may be even in political jeopardy.
2. "Forgetting" to Renew Is Not So Uncommon
We have previously discussed a company's monumental failure to renew its Park City mountain lease. In a similar vein, a number of important companies inexplicably have failed to renew website domain addresses.
Of course, domain names carry enormous value. Not only do companies expend resources to advertise the websites, but regular/repeat customers visit familiar web addresses based upon memory. And rest assured, when a popular web domain is not renewed due to poor contract monitoring, many parties, including scammers, stand ready to act quickly to obtain them. The company often must negotiate to repurchase the domain from the new owner.
Below are just a few examples of famous domain expirations:
Yatra – in April 2012, this was the second largest Indian travel site.

Dallas Cowboys

Regions Bank – In 2013, customers could no longer access the bank's website.

Foursquare
3. Contract Management Failures Create Patient Record Risks
In Western Australia, the Auditor General issued a 2018 audit report that heaped major criticism on five government agencies for numerous patient record shortcomings. The audit cited poor contract management and the need for improvements in the contract management system being used. Some of the problems discovered include:
Damaging delays from the government's failure to decide whether to digitize across the entire state.

Failure to effectively evaluate vendor performance.

Storage limitations for digital records.

Using both paper and digital records.

High storage costs for paper records.

Relying on historical paper records during treatment when current digital records could not be accessed.

Weak security controls on patient data.

Users of the system lacking a clear understanding of interfaces and functionality.
ContractSafe Contract Management Software Can Help
While we hate to see any business struggle with these kinds of problems, there's great news – ContractSafe has the affordable solution to your contract monitoring woes.
Take Advantage of OCR
Taking advantage of OCR technology, all of the company's contracts are searchable and stored in the cloud, making space limitations a thing of the past. Redundancy and backups make the storage of paper documents unnecessary, further eliminating costly storage needs. Moreover, the documents can then be accessed from any computer with an internet connection.
Rest Easy with Secure Data
ContractSafe takes security seriously, which is why our cloud-based system uses state-of-the-art security. Data is encrypted both at rest and in transit, and is stored using Amazon Web Services with fully audited and certified data centers.
Stay Up-to-Date with Automatic Reminders
Additionally, the system provides reminders of key dates, including important contract dates. Auto-renewals and other renewal deadlines can be easily tracked by the system, with automated email reminders sent to whomever you like. A calendar of important upcoming dates is always available, so important renewals are not overlooked. Plus, the organization can assign unique permissions to any user, ensuring that the right people have access to the right information. Contract monitoring has never been easier or more secure.
Make Contract Management a Breeze with ContractSafe

We've left out perhaps the best part – ease of use. Our contract management system is easy to implement, easy to use, easy to manage, and easy to understand. That way, everyone takes full advantage of the system's functionality and there is complete buy-in across the company.

So, if you want to throw plates at a door in celebration of the new year, or even burn last year's contract management failures in effigy, we're totally on board! Then, secure a prosperous new year for your company by starting your ContractSafe free trial today!