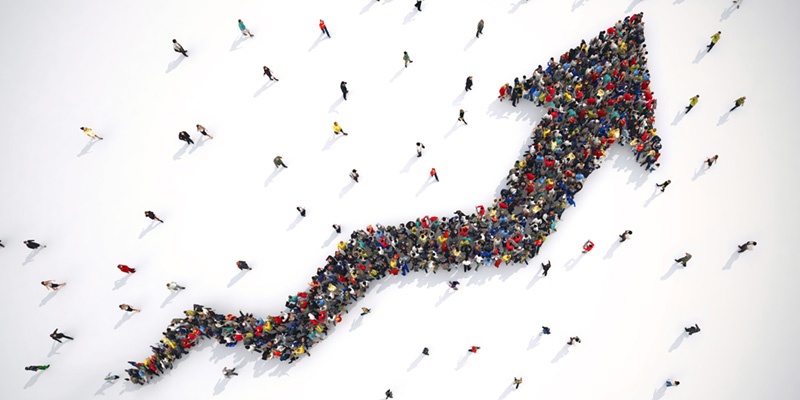 Some years ago, the concept of contract management could be summed up quite simply. For some, it meant little more than compiling and filing paper contracts in the correct cardboard file folder in a metal filing cabinet. But as time has marched on, technology has improved, and business principles associated with the contract management profession have evolved. In fact, with all of the powerful tools now available, it is an exciting time for contract managers. In this article, we'll discuss some of the most prominent recent contract management trends.
Continuing Adoption of Automated Processes
Given society's phenomenal advances in technology, it should come as no surprise that current contract management trends bend toward automated processes. For example, ContractSafe's use of OCR technology allows one to digitally scan and safely store all of a company's contracts in one electronic repository. The contracts can then be conveniently managed from any computer. The documents can be speed-searched for any terms, just like a Google-type Boolean search on the internet.
Notwithstanding the increasing prevalence and application potential of this technology, it's still surprising how many businesses have fallen behind. In fact, one research survey aimed specifically at business law departments found that only 40% of the departments surveyed had an automated contract management system. Twenty-one percent of respondents were not aware of their contract storage location, and 35% did not know the number of currently active contracts they had. Wow, do these people need ContractSafe!
Team Approach to Contract Management
The manners in which companies handle their contract management vary, and can certainly be affected by the size of the organization. Traditionally, it has not been unusual to designate a special manager to perform the function; in smaller companies, the job may fall to an owner.
However, many organizations increasingly subscribe to the theory that it is not necessarily the best practice to have one person manage every contract. Rather, a company may assign several different managers, or a team of managers, to different contracts, or to distinct classes of contracts. For example, some contracts may require the oversight of IT experts, whereas other contracts may need input from people familiar with supply chain or finance issues. A team approach permits wider representation of the organization, and also allows the organization to better involve customers, vendors, and other stakeholders.
At ContractSafe, our solutions are perfectly tailored for a team approach. All contracts are digitally stored on the cloud for easy access by whomever you grant permission. Contracts can be organized into groups by contract type, making it easy to locate and review all contracts related to a specific issue. Any contract can be accessed by as many or as few users as you select. You can also create read-only and no-delete users. Creating a winning team couldn't be easier!
Artificial Intelligence
Artificial intelligence is all the rage these days, and here's part of the reason why. According to the Harvard Business Review, companies lose, on average, 5% to 40% of the value of each business deal as the result of inefficiencies in the contracting process. The biggest problem reported is the large number of contracts the company must track. Managing and updating the contracts also present problems, not to mention the difficulty of extracting data from the contracts.
Luckily, AI is one of the solutions riding to the rescue. The Harvard Business Review author notes that companies using software with artificial intelligence capabilities have improved efficiency and productivity in the contracting process, as compared to other contract management software.
ContractSafe checks the boxes on all of these issues. With ContractSafe [AI]ssistant, we've implemented industry-leading artificial intelligence technology for automatic data extraction, meaning ContractSafe will automatically set your contracts up for you. Just upload a contract and [AI]ssistant will pull out key information, such as parties, start dates, end dates, and whether the contract will auto-renew. With your approval, all this important information is uploaded into your ContractSafe account.
Generally, AI for contract management can cost tens of thousands of dollars...or more. But here at ContractSafe, we believe this amazing new technology should be available and affordable to all companies--big and small.
Moving to the Cloud
Cloud-based systems simply make life easier. Contracts can be managed from anywhere, as long as you have a computer and a connection to the internet. You can be at work, at home, or on vacation. While your spouse may not appreciate this feature, your company will love it! All data is automatically backed up and all security is handled off-site. However, since you won't need to vacate your computer for IT to come install updates, we admit there will be slightly fewer coffee breaks! But don't worry, we also have amazing security to keep everything safe in the cloud. You can even turn on dual factor authentication or IP whitelisting to keep your files extra safe.
At ContractSafe, we're proud to be your one-stop shop for summarily adopting all of the meaningful contract management trends. Start your free trial today!