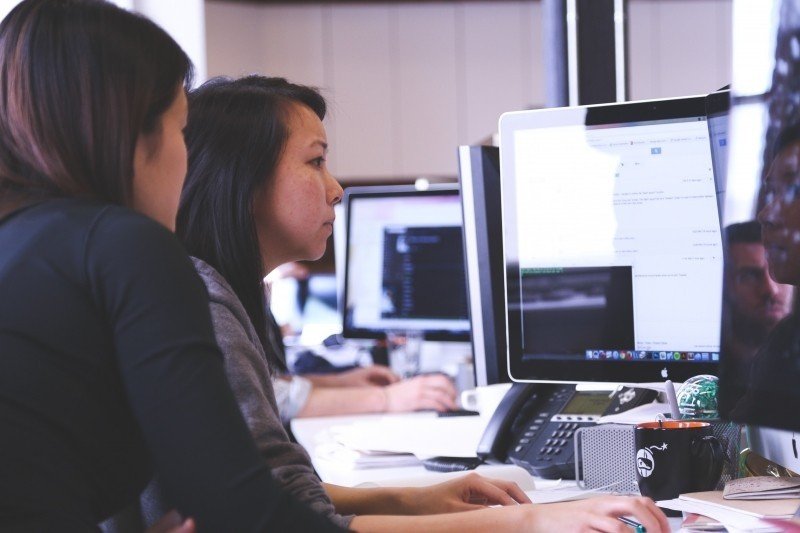 As we head into the home stretch of 2019, we have some exciting updates to share with you!
Saving views
Do you wish that you could customize your views in ContractSafe so that you're always only looking at the info you need, nothing more? And then change that quickly when you switch gears (say from NDAs to Vendor contracts)?
We hear you, and we are here to help with our newest feature: Saved Views. Saved Views lets you customize the display of Contracts List to see any of your contract information at a glance.
Let's say you want to see different information for different kinds of contracts -- for example, you might want to see confidentiality-related information for your NDAs, but payment information for your vendor contracts. With this feature, you can now create different templates for looking at contracts, each with just the information that you want to focus on. You can digest all the details you want in a highly reader-friendly layout!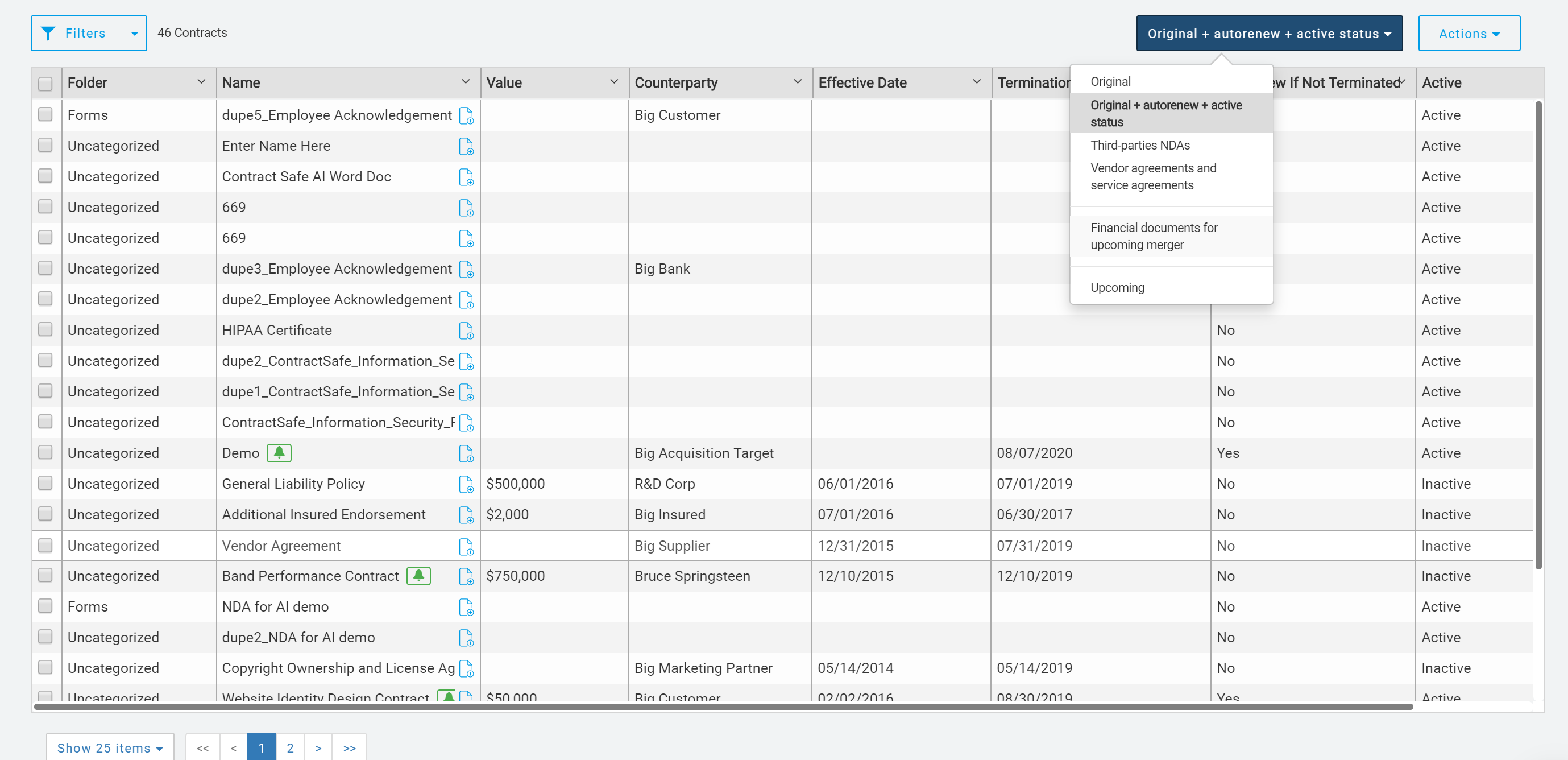 While you can set a Saved View as your Preferred View (the Contracts List layout that greets you every time you login), you are still able to toggle between different Views in seconds based on what you are looking for.

Sharing Views and Scheduling Reports
What's more, an Admin or Account Manager can save a View and then share it with other users (either everyone or just specific users) so that everyone can get on the same page -- literally and figuratively! You can even have all the information in a View emailed out on a regular basis (or just one time). Simply set the date, choose who gets it, and your report will go out automatically. And, it's ContractSafe, so everything is designed to be as flexible and user-friendly as possible.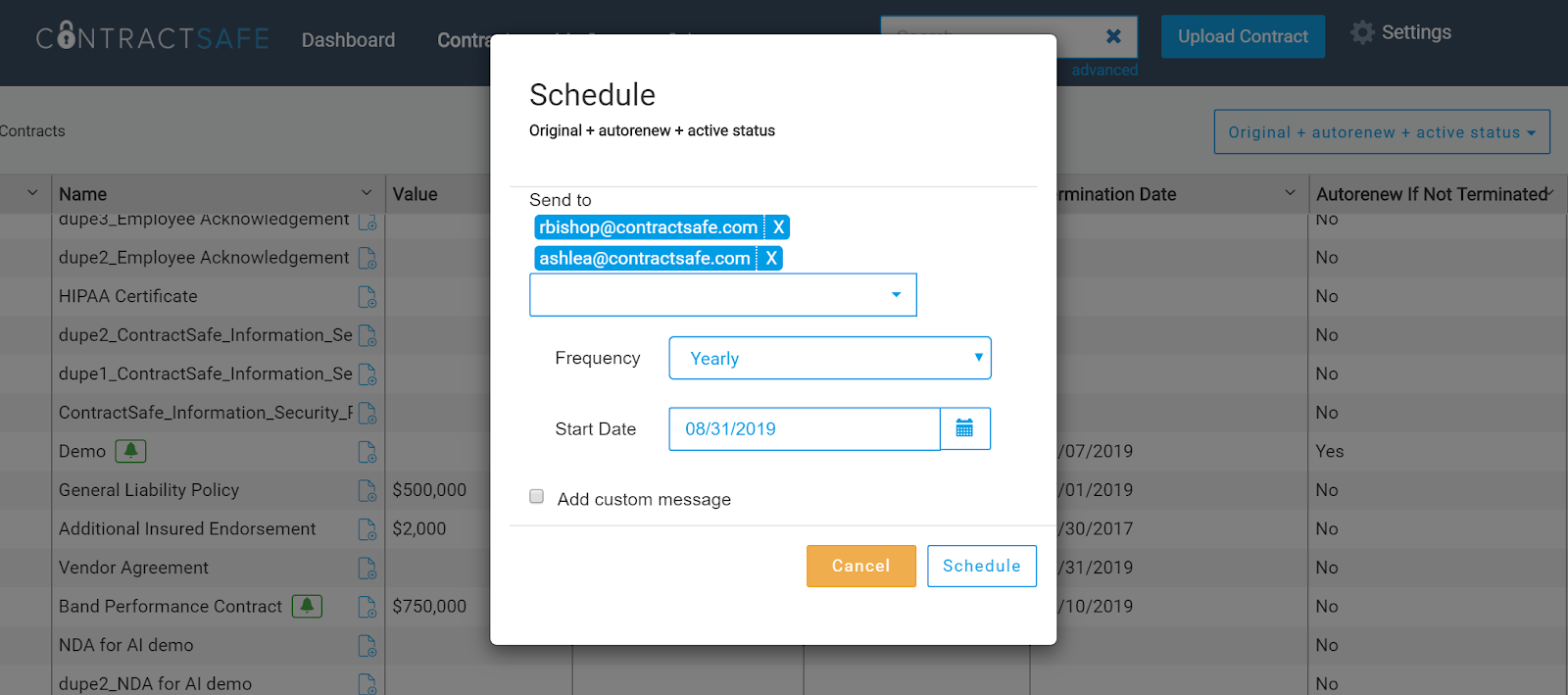 Saving Views, Sharing Views and Scheduling Reports are all available at the Standard subscription level and above, but for the month of August we're making them available to everyone to try out. So play around and see how you like it!
Emailed Reminders
Besides these new developments, we have also made some tweaks to existing features based on customer feedback. One big one: you can now see all other recipients of an emailed reminder. No more wondering who else the reminder went out to!
Related Documents
For linked documents or amendments, we heard some feedback that it might be difficult to differentiate documents by name alone. . Therefore, we now display the CounterParty and Effective Date of each file to help you find the right one more easily. It promises to be a time saver!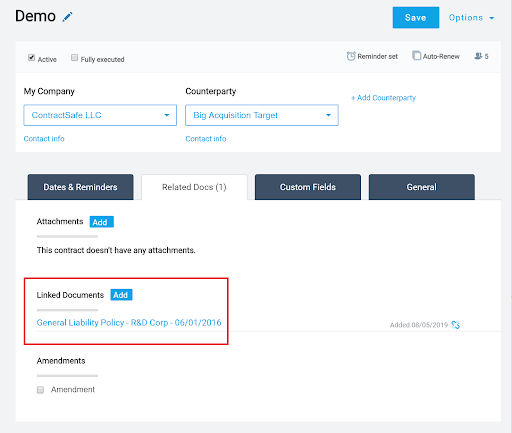 And, as usual, we have squashed a bunch of bugs and cleaned up our interface so that things work better for you.
Watch out for even more updates headed your way! We are always looking to make our product even better.