Contract management software has the potential to save companies hundreds of thousands of dollars by improving the operational efficiency of the contract lifecycle, but those savings will hardly matter if you're overpaying for your solution.
As noted by Capterra, contract management software pricing can vary wildly, starting at $7.99 per year to exceeding $100,000 per year, with various factors determining pricing.
"$7.99! What a cheap contract management software," you may be thinking. Don't get too excited … that price is far from the norm and in this case is for a legal form and contract creator, only. If you are on a tight budget, don't worry, there is low cost contract management software in the market that does much more.
It can be tough to know exactly how much to pay for a contract management solution, so where do you begin? With research! By doing research to develop a solid understanding of the various cost structures and feature sets available across the market today, you can make an informed purchasing decision.
What Factors Determine the Price of Contract Management Software?
There are several factors that influence the cost of contract management software, and most of them are related to a company's size. Smaller companies generally need less storage space, fewer user licenses, and a smaller feature set which translates to a lower cost. On the other hand, large corporations will generally need to pay significantly more for larger and more complex implementations, often involving many integrations. Below are some of the key factors that directly impact the cost of contract management software.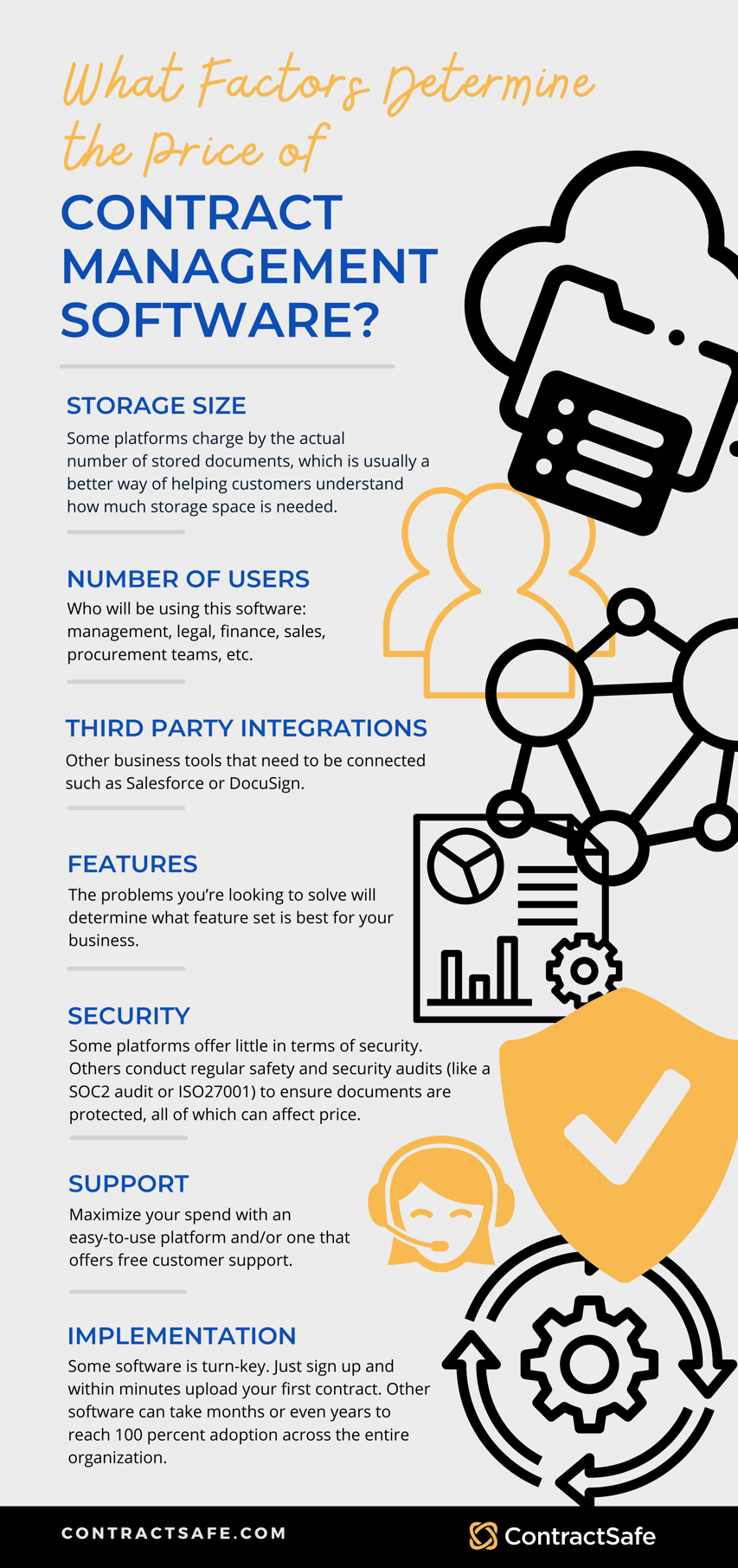 Storage Size
Contract management software provides companies with a centralized repository for document storage, so the amount of storage space needed is usually a good indication of how much the platform will cost. Some platforms charge by the actual number of stored documents, which is usually a better way of helping customers understand how much storage space is needed.
Before committing to pricing, carefully evaluate the current volume of contracts flowing through your organization. Also, consider your company's growth plans and how those numbers may change over the next five years. Luckily, many vendors will allow customers to start at a certain price point and upgrade to a larger storage space when needed.
Number of Users
Some pricing models are based on the number of users which is another reason why large companies should expect to pay significantly more for contract management software than smaller companies. The number of user licenses or seats required may determine the monthly price point of certain software. Think about all of the various employees across management, legal, finance, sales, and procurement teams that contribute to your contract lifecycle - each will likely need access to the new platform. Don't forget about external users! ContractSafe for example offers functionality to assign permissions to people externally.
Third Party Integrations
The contract management lifecycle often touches or impacts other operational processes and some vendors may charge for integrations with third party platforms. As a result, it's important to consider how your platform will fit into your operational ecosystem. Consider what other business tools need to be connected to your contract management software. Salesforce (or other CRM) integrations or e-sign platforms like DocuSign are two common technologies that help to support the lifecycle. More integrations may lead to higher costs, but there are also some platforms that offer free integrations with third party systems.
Features
All companies have different operational considerations and so not all contract platforms offer a feature set that fits every type of business. The problems you're looking to solve will determine what feature set is best for your business. In many cases, platforms with features that are not standard to pre-execution and post-execution contract management software may be more costly, harder to use, and difficult to implement. Those features may include:
Authoring. A solution that allows you to easily create new contracts from a template as part of your CMS.
Workflow automation/approvals. Some big companies have larger contract management software that automate their complex contract approval processes.
Advanced Red-lining. In this form, red-lining can be done with a contract management software similar to how editing works with Google Docs. Parties involved suggest changes to contracts that require approval before changes can be made.
Security
There are industries that need to adhere to rigorous compliance standards when it comes to document storage while others just want to ensure contracts are safe from unauthorized access. Either way, the importance of safety and security cannot be overstated, and the level of security you choose will significantly influence the cost of the platform.
While some platforms in the market offer little in terms of security, other platforms conduct regular safety and security audits (like a SOC2 audit or ISO27001) to ensure documents are protected with state-of-the-art technology. Features such as single sign-on integration, multi-factor authentication, and IP whitelisting can be important for safety, but also increase the cost. Some platforms can even be deployed on a separate hosted server, or even on premise, which can increase the price as well. Given the need for heightened security in today's digital world, paying a little more for security may save you a lot in the long run.
Support
Many platforms charge a premium for support services, and it can be expensive. 24-hour support, guaranteed response times, and availability (phone, chat, or email) are all factors that may influence the cost of a contract platform. Some companies bill teams directly for support hours on a monthly basis or charge a large annual support fee. When possible, it may make sense to look for an easy-to-use platform to reduce support costs, or find a good solution that offers free customer support.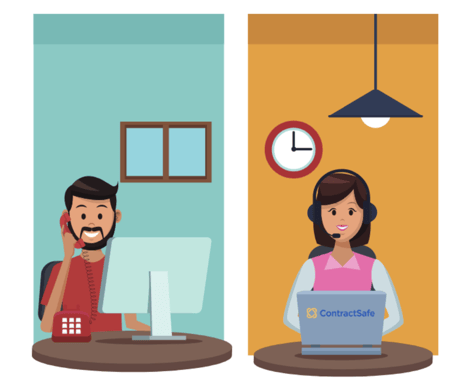 Implementation
There is contract management software (like ContractSafe) that is turn-key. You just sign up and within minutes and can upload your first contract. Other software can take months or even years to reach 100 percent adoption across the entire organization.

Importing contracts, setting up users, and configuring accounts can be a lot of work. If you don't want to do the work yourself, you can expect to pay a contract management software company thousands, or even millions, of dollars to do it for you.
After implementation, employees will need to be trained on how to use the technology, which can also add to the total cost. When it comes to implementation, these hours can add up quickly and become cost prohibitive, especially when it comes to complex platforms and certain contract lifecycle management software (CLM) that are complicated and difficult to use.
>> Related Read: How to Build a Business Case for Contract Management Software
What Are the Fees Associated with Contract Management Software?
Software providers may charge a number of fees for contract management solutions. These fees are usually recurring or one-time charges, and may cover various services associated with the implementation, maintenance, and support of your platform. Not all providers charge these fees, so finding a solution that keeps extra costs to a minimum is generally the way to go.
Platform License Fees
Almost all contract management solutions charge a platform license fee. This is generally the starting price or the minimum cost required to deploy and utilize the software. License fees are almost always charged on a recurring monthly or annual cost.
In some cases, platform license fees are fixed costs, but more often they vary depending on the number of features you choose, the number of seats, or the storage space (gigabytes or number of documents). The more employees using the platform, or the more features needed to meet your business objectives the more expensive the platform will likely be.
Implementation Fees
In addition to a platform license, many vendors will charge integration fees to cover the costs of importing existing contracts into the platform, or training employees on how to use the software. Integration fees can cost thousands of dollars; however, not all vendors charge for this service. Look for a high quality platform that will conduct a complete integration at no cost to the customer.
Integration Fees
Many platforms will also charge a fee for connecting a contract management software to other essential business platforms. Integrations with CRMs, e-sign platforms, or single sign on (Okta/ADFS/SAML 2.0) are important for business operations. These integrations may require technical work or development resources, and these costs are often passed on to the customer or require a more expensive product offering.
Optional Feature Fees
There are contract management solutions that offer a set of premium features not available in a standard package and may have higher costs. These premium features may include things like e-signing, AI automation tools, or integrations with other third party services (CRMs outside of e-sign platforms). Fees for a la carte features can generally range from a few dollars to several thousand of dollars per month.
Customer Support Fees
Need customer support? What you thought was a low cost contract management software may really not be so low cost anymore when you end having to pay for a variety of support fees such as platform integrations, employee training (onsite or virtual), and ongoing support (email, phone, or chat). There are companies that charge hundreds or thousands of dollars for customer support, but there are also some platforms that will offer best-in-class customer support at no additional cost.
Is There a Catch When it Comes to Free Contract Management Platforms?
While many businesses pay thousands of dollars for a contract management platform, there are also dozens of free solutions on the market. Free software may be a great first step for a small company or a startup that may not have significant contract volume. While free platforms can help companies become acquainted with a more automated contract lifecycle, it's important to remember that most versions are extremely limited in terms of features and storage space.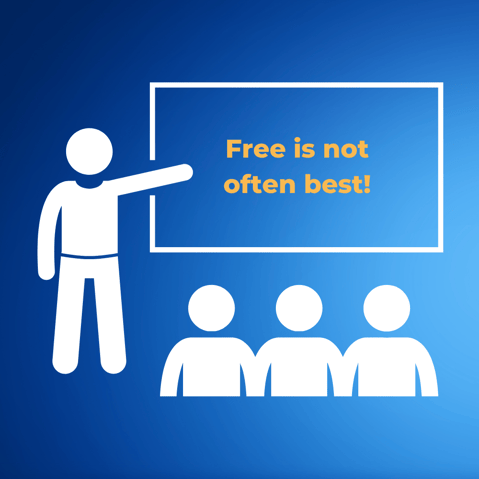 Many companies may find a free product offering appealing, but a free platform will not meet the needs of businesses that have a complex contract lifecycle. Large (and many times even small) companies that decide to try a free offering will quickly realize that the product is missing many critical features, and that they'll need to quickly upgrade to a paid version in order for the platform to meet their needs.
Like most software products, the pricing for contract management solutions varies across the board. This technology is meant to save your business a significant amount of money by eliminating bottlenecks from the contract process. Paying too much for a solution can easily offset any benefit, so be sure to carefully evaluate your business needs before deciding on a price point that makes the most sense.
To find out specifically how much ContractSafe contract management software will cost your business based on its individual needs, schedule a demo.
>> Related Read: Calculate Your Company's ROI for Contract Management Software [Guide + Calculator]