What do an annual checkup and contract management in healthcare have in common? No one wants to do either, but both have to get done.
You see, some industries can get away with lax processes around things like contract management. Healthcare isn't one of them.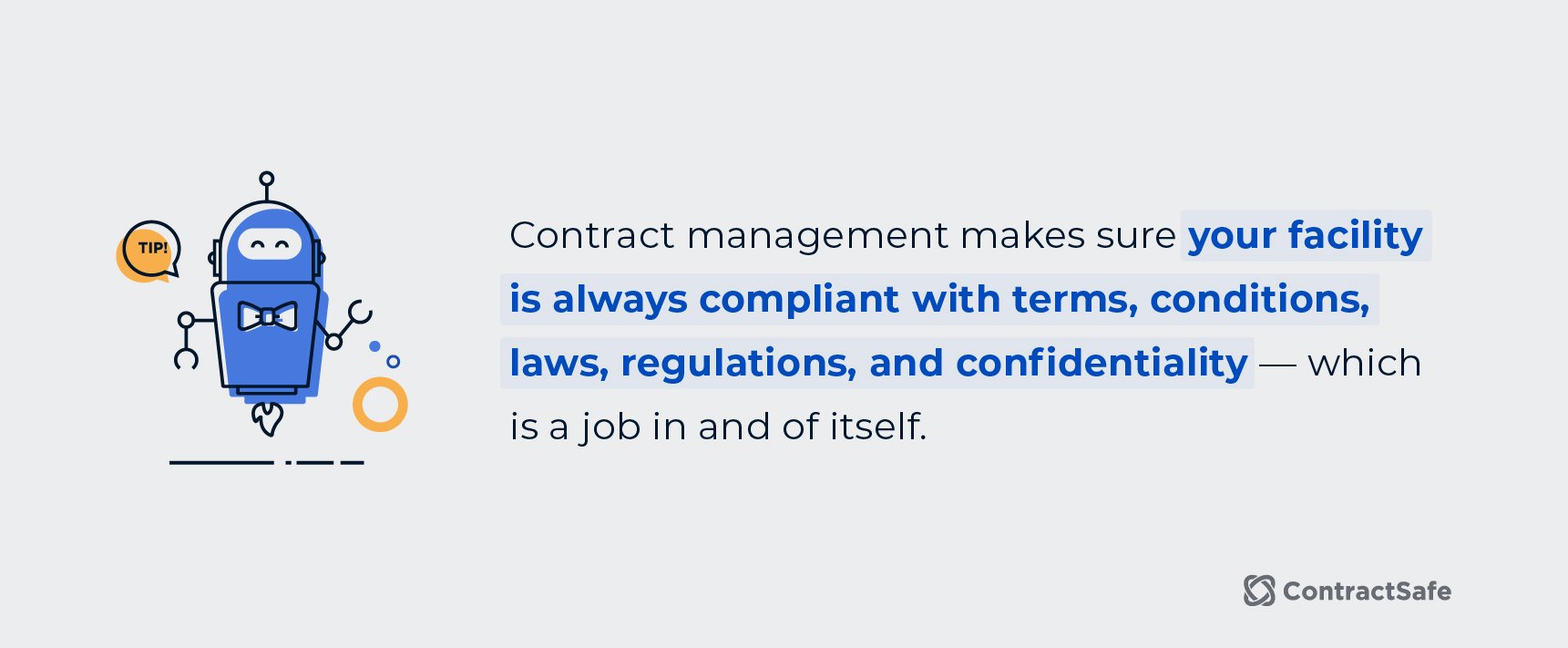 As someone in the healthcare field, you get it. Making sure your facility is always compliant with terms, conditions, laws, regulations, and confidentiality — it's a job in and of itself. This is exactly where contract management comes in.
With the right approach, your healthcare facility will be prepared with contracts that are signed appropriately, stored securely, and monitored regularly.
So get ready to sit back and soak up all the goodness this post has to offer.
TL;DR: Key Takeaways
Completion consistency, compliance, storage, security, error prevention, and time management are common healthcare contract management challenges.
Contract management software can help alleviate those challenges by keeping healthcare contracts organized, private yet accessible to the right people, linked to corresponding policies and procedures, streamlined, and secure.
Healthcare Contract Management Challenges
Contract management may be a standard part of your daily healthcare operations, but the process can be full of challenges. Here are some of them:
Completion Consistency: Every healthcare facility needs a process to make sure contracts are correctly completed on time, every time.
Compliance: Keeping up with HIPAA, HITECH, and FDA compliance isn't a nice to have, it's a must-have.
Storage: Contracts need to be stored and organized so that they're easily accessible by anyone who needs them, from anywhere.
Security: Contracts contain sensitive information. It's important to focus on secure storage methods that can help prevent data breaches and technology failures.
Error Prevention: Attention to detail is essential in healthcare contracts, where small mistakes can lead to big expenses.
Time Management: Completing, tracking, and storing contracts can be time-consuming for staff.
Credentialing: Keeping track of credentialing documents so nothing expires is a unique, but critical aspect of health contract management.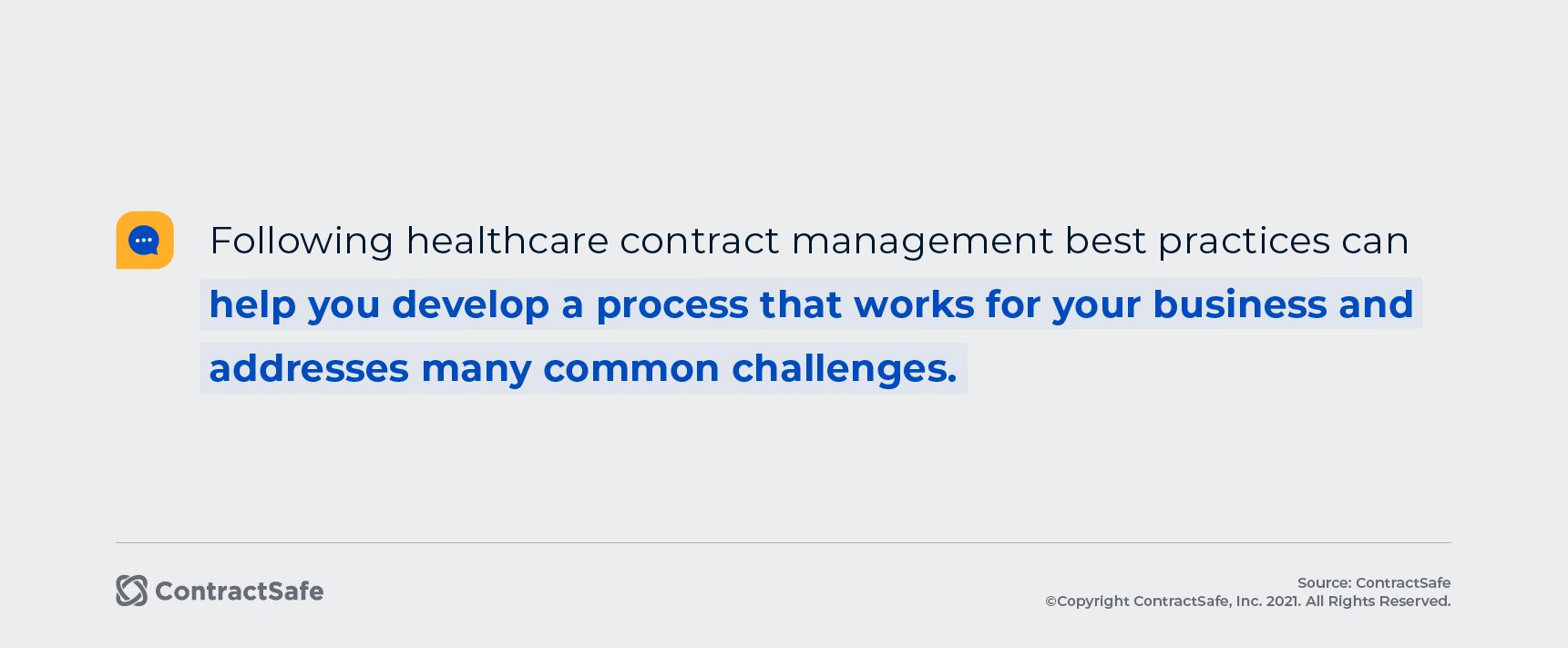 If even thinking about these common challenges gives you anxiety, take a deep breath. First off, you're not alone. Second, for every challenge, there's a solution.
The following healthcare contract management best practices can help you develop a process that works for your business and addresses many of these common challenges.
6 Ways Contract Management Software Can Benefit Your Healthcare Facility
Now that we've outlined the most common contract management challenges in healthcare, let's check out how the right software solution can bring you and your team sweet, sweet relief.
1. Stay Med-School-Level Organized
Executing contracts is the easy part. Keeping those contracts organized and easy to find? Not so much.
Imagine a system that automatically centralizes all patient, provider, and insurance contracts across departments and care facilities (when you're done imagining, click here to see it for real).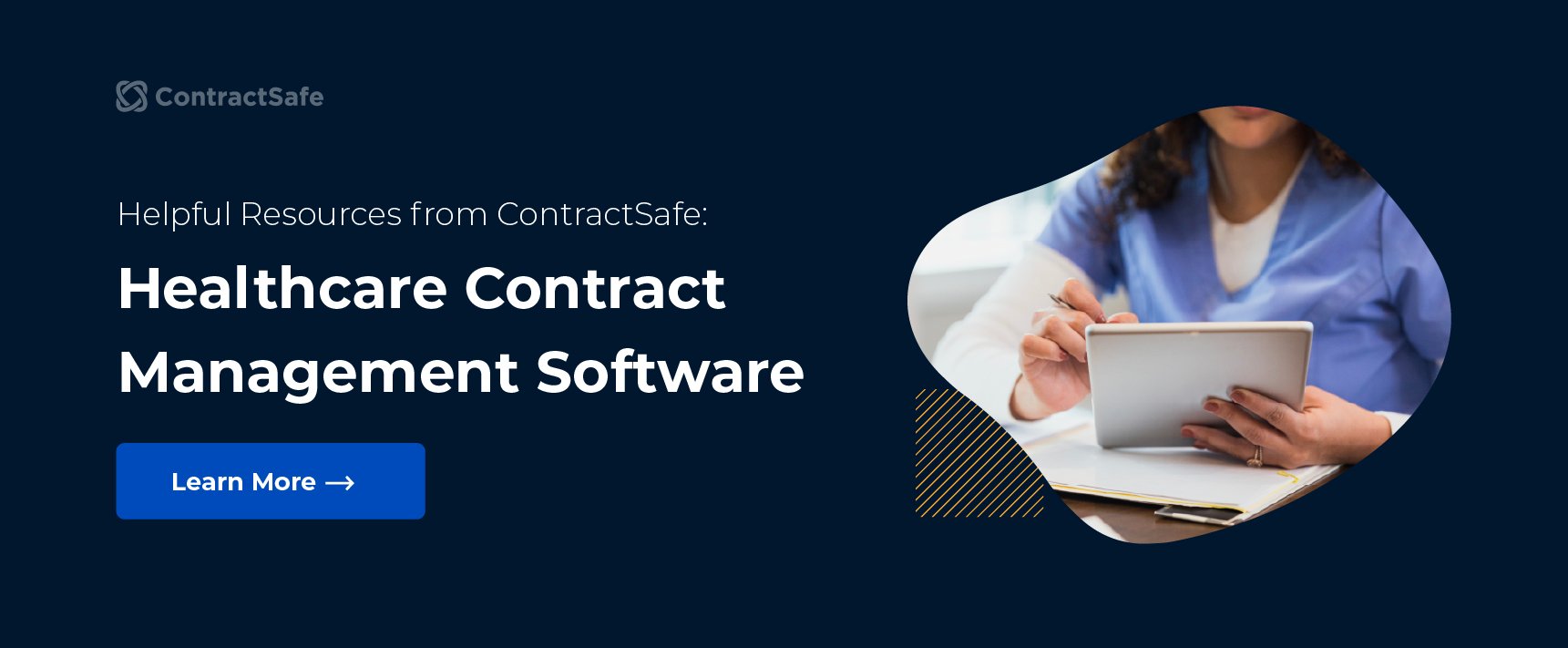 Remember your collegiate school days? How organized every aspect of your life was — not because you wanted it that way, but because you had no other choice. To succeed in that environment is to stay on top of your … stuff.
The same reasons for staying organized back then are exactly the same now. Only difference? Now you have incredible software solutions to keep your facility organized with all types of healthcare contracts at your fingertips. Find the right solutions and contract management starts looking more like your favorite pastime and less like, well, that annual colonoscopy.
2. Keep the Snoopers Out
Contracts are private. You know that, your patients know that, and we'd be willing to bet your team does, too. But knowing and doing are two different things.
With contract management software, you can set access permissions that not only keep the snoopers out, but also keep your facility on the right side of healthcare contract compliance.
3. Give the Right Amount of Visibility to the Right People
As important as it is to keep the nosy nellies out of sensitive documents, you also need to make sure the right people on your team have access.
Sound impossible? Not even close! Any contract management software worth considering will offer straightforward functionality that gives the right people access to contracts, along with the right permissions. This role-based security feature can help prevent contract processing errors and security vulnerabilities.
Because the last thing your healthcare facility needs is someone from accounting editing a HIPPA compliant contract. No. Thank. You.
4. Link Contracts to Their Policies and Procedures
Contracts reference and pair with policies and procedures, but it's easy for these documents to become separated during the storage process. It's important to keep them together so you can reference exactly what was detailed in the appropriate policy and procedures document.
This is easy to do when you're using an electronic contract management system. You will need to manage and store both your contracts and their policies and procedures electronically to be able to store and link both documents.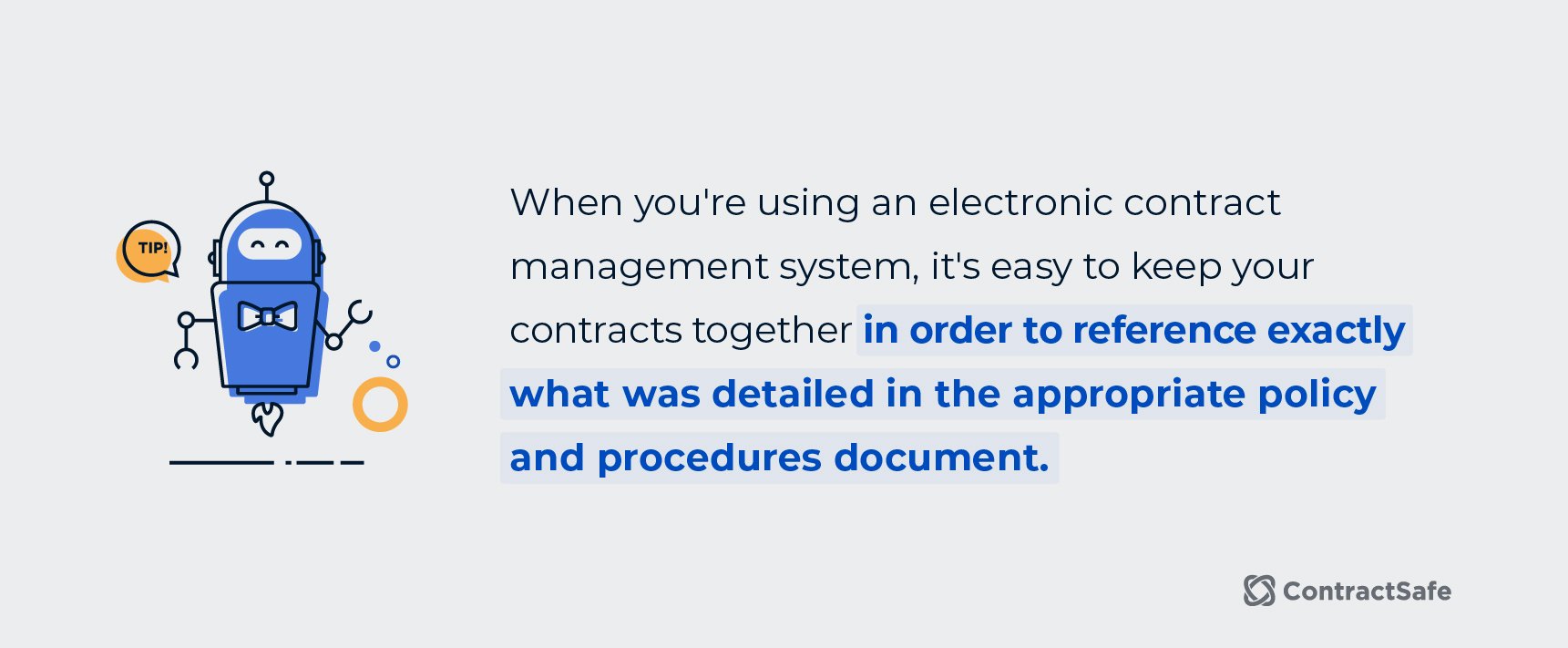 5. Integrate Contracts with Your CRM
Are your contracts integrated within your CRM? While this isn't necessary, it can still help.
Why, exactly? Because using a healthcare contract management system that integrates with your CRM can help reduce redundancies and ensure contracts are easily accessible from patient or vendor records. This capability streamlines not only the initial contract processing experience, but any future interaction your staff has with the contract.
6. Get FBI-Level Security
Okay, maybe not FBI-level — but contract management solutions can go a long way in helping guarantee HIPAA privacy, especially when it comes to patient contracts. Investing in updated, optimal security measures can help with legal compliance and prevent data breaches (not to mention help you and your team sleep better at night).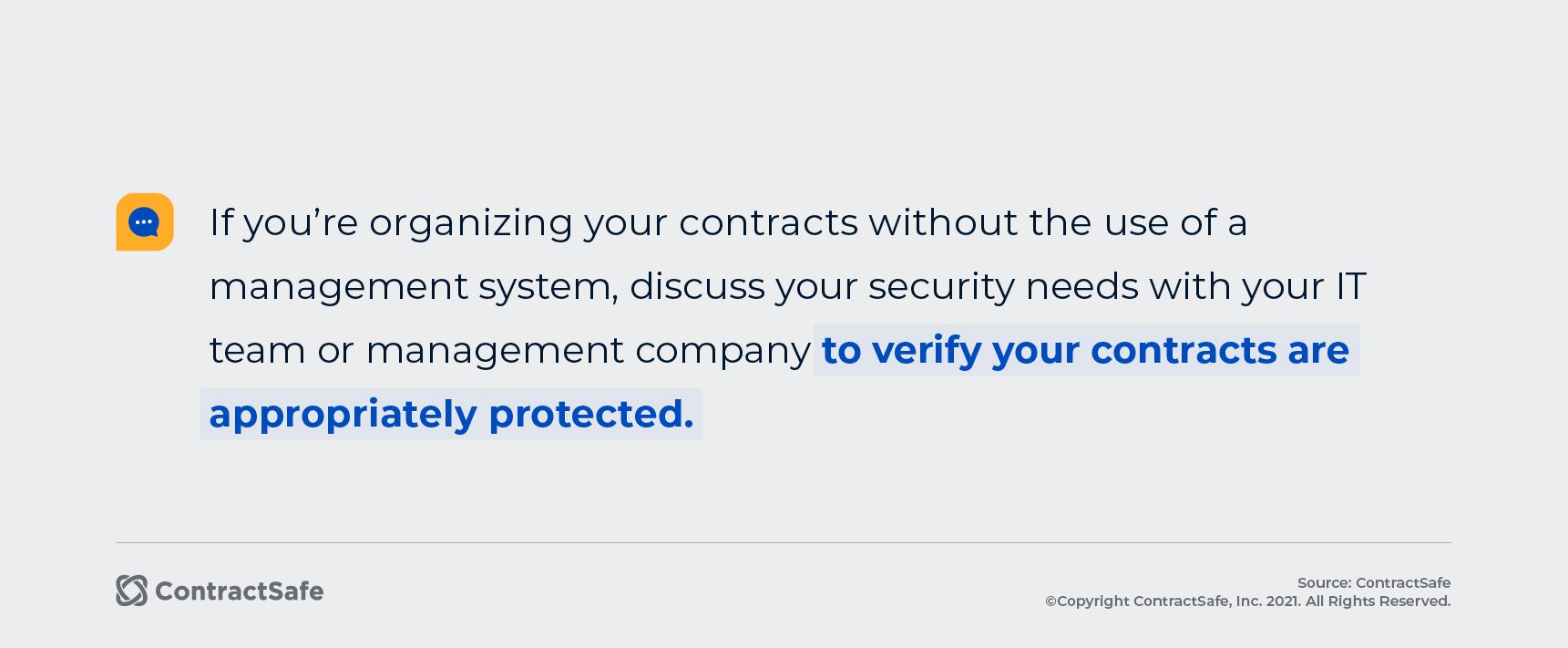 A quality cloud-based contract management system should offer security features like encryption, vulnerability tests, and malware and virus detection. If you're organizing your contracts without the use of a management system, discuss your security needs with your IT team or management company to verify your contracts are appropriately protected.
Decisions, Decisions: Choosing the Right Contract Management System
A cloud-based contract management system can improve and largely transform your contract management process. When you choose a system that's right for your healthcare facility, you can improve accuracy, save your staff time, streamline workflows, automate processes, and more. You'll have peace of mind knowing that your contracts are organized, sensitive information is secure, and your practice is compliant — all while saving hundreds of hours and thousands of dollars annually.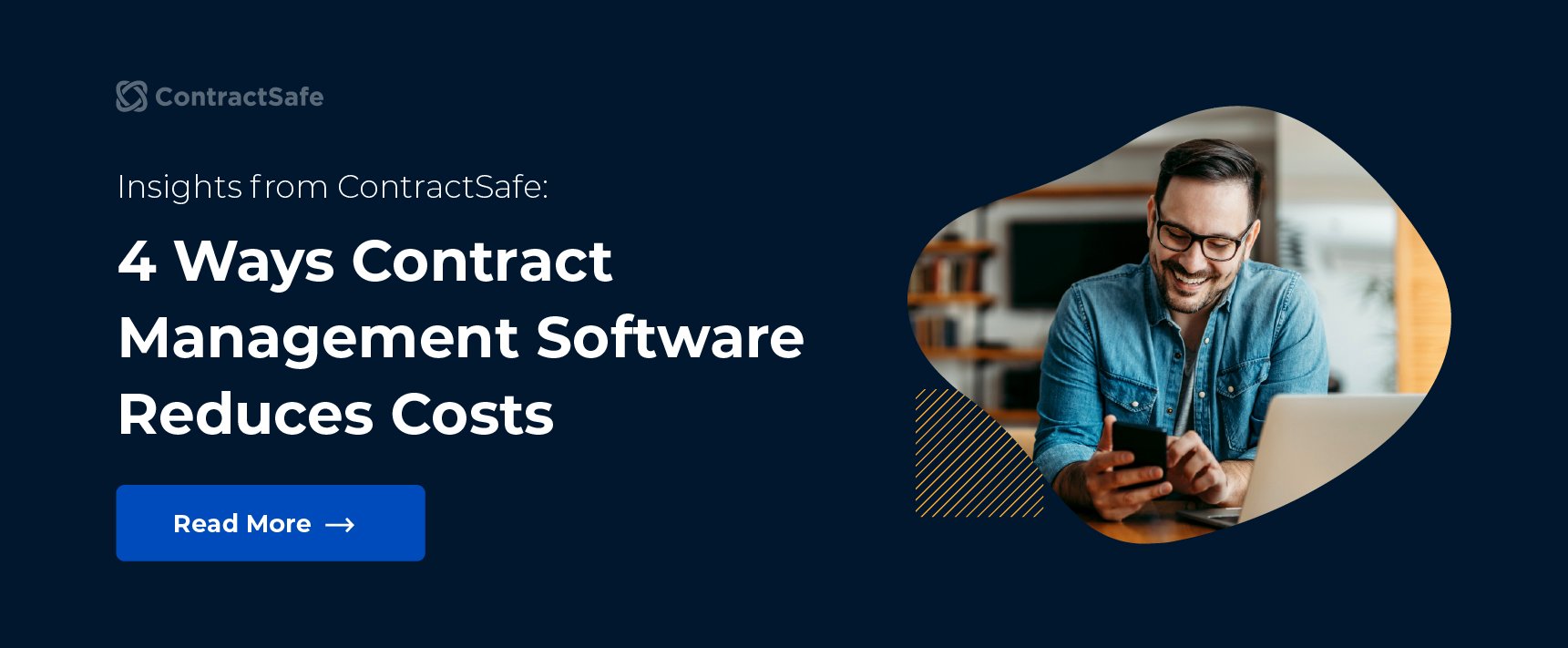 ContractSafe is the software choice for many healthcare facilities. Request a free demo to find out how it can help solve your contract management woes, and subscribe to our blog to learn more about contract management best practices for your healthcare business.