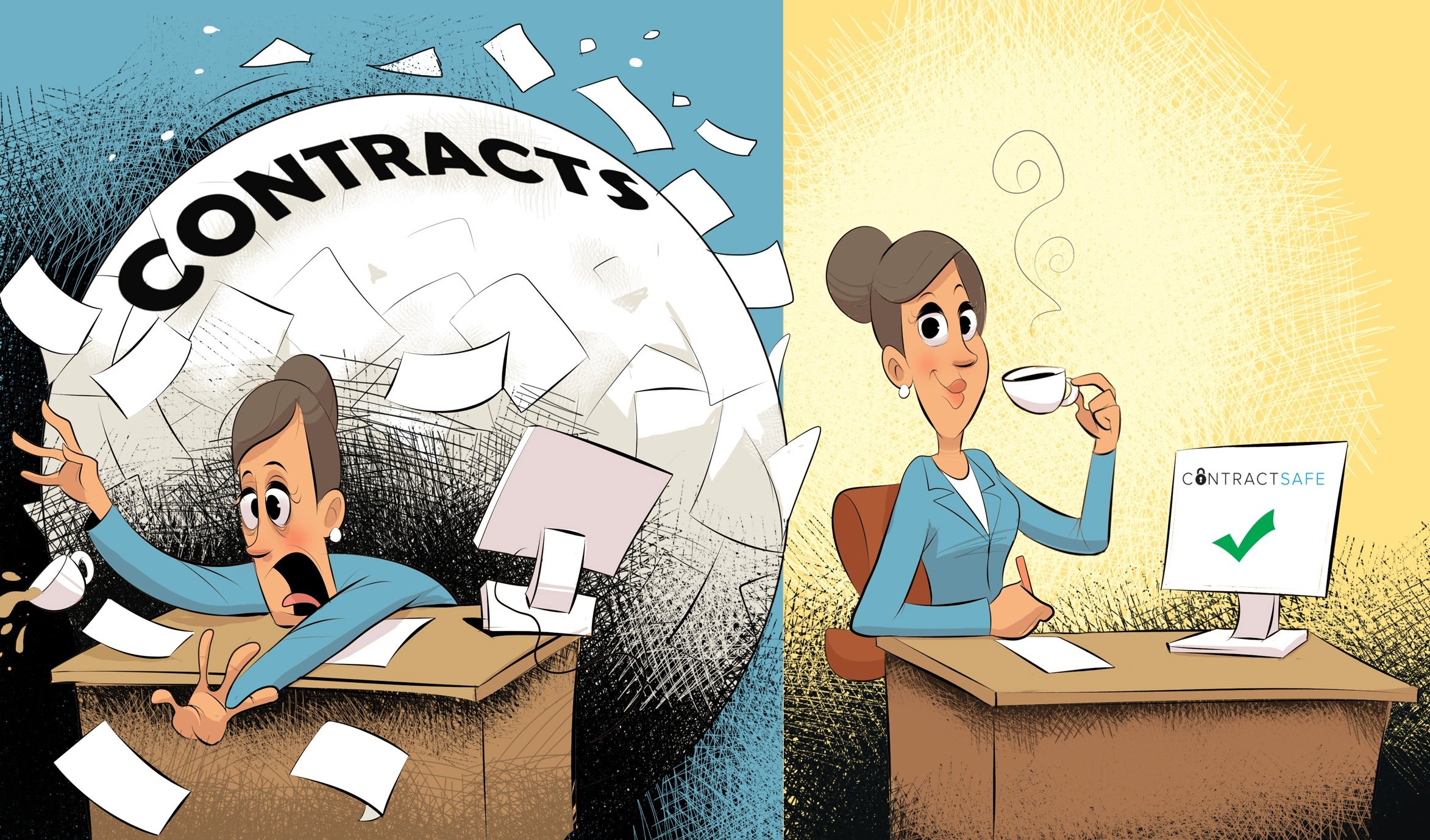 Our mission is to help our clients move from the picture on the left to the picture on the right. And this latest enhancement does just that.
One of our most popular features is the ability to email contracts directly into your ContractSafe account. This makes it super easy to make sure you collect ALL of your signed contracts into your main repository.
We are happy to announce that our Email-in feature now saves the text of your email! This was a highly requested enhancement.
That's right...now whenever you email a document into ContractSafe for upload, the text of the email is saved in the Notes section for that contract.
This means you can:
1) Set up a request process for your team via email.
2) Easily keep the paper trail for approval of a contract in the Notes section.
3) Make sure that any side agreements in an email are captured when the contract is emailed in.
If you'd like to talk to us about how to best use this for your workflow, or if you have any questions, here's a link to set up a time to talk. Or shoot us an email at sales@contractsafe.com.
You can read more about how the email-in feature works here.
Stay tuned . . . we have more exciting new features coming soon!